The candidates hoping to succeed Gallatin County Commissioner Don Seifert come from different backgrounds but share a desire to manage the challenges facing the fast-growing county.
Democrat Zach Brown, 30, is not a political newcomer, having served for six years in the Montana legislature representing House District 63. He is quick to point out that he isn't a "career politician," emphasizing that being a state legislator is an "extremely part-time" job.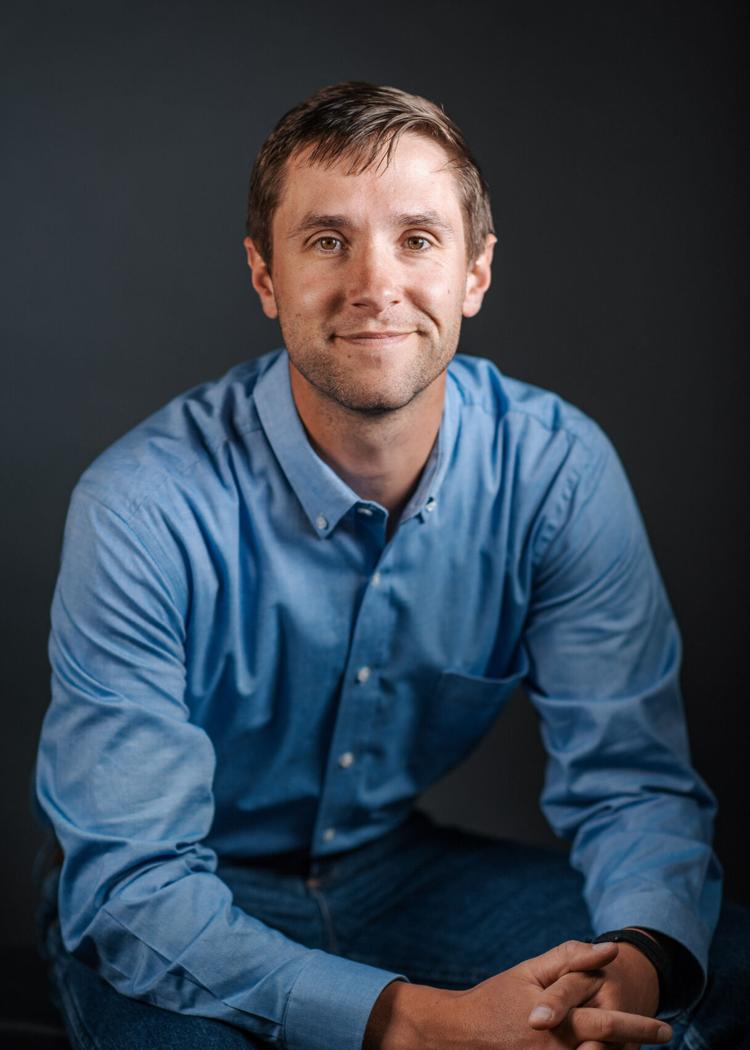 "I hold multiple other jobs to pay the bills and support my legislative habit," he says.
Brown says he was at a transition point in his life when he learned Seifert was not seeking re-election.
"Certainly I have loved my work in public service and serving as a commissioner is public service work," Brown says. "I think this moment really demands planning for the future in an intensive way because we are experiencing tremendous change and growth. It's a blessing in many respects, but also brings challenges."
Republican Carter Atkinson, 57, does not have a background in politics, but he caught the attention of local Republicans when he worked to counter some proposals he believed threatened the character of his south Bozeman neighborhood. It was the local GOP who called and asked him to run for the county commission.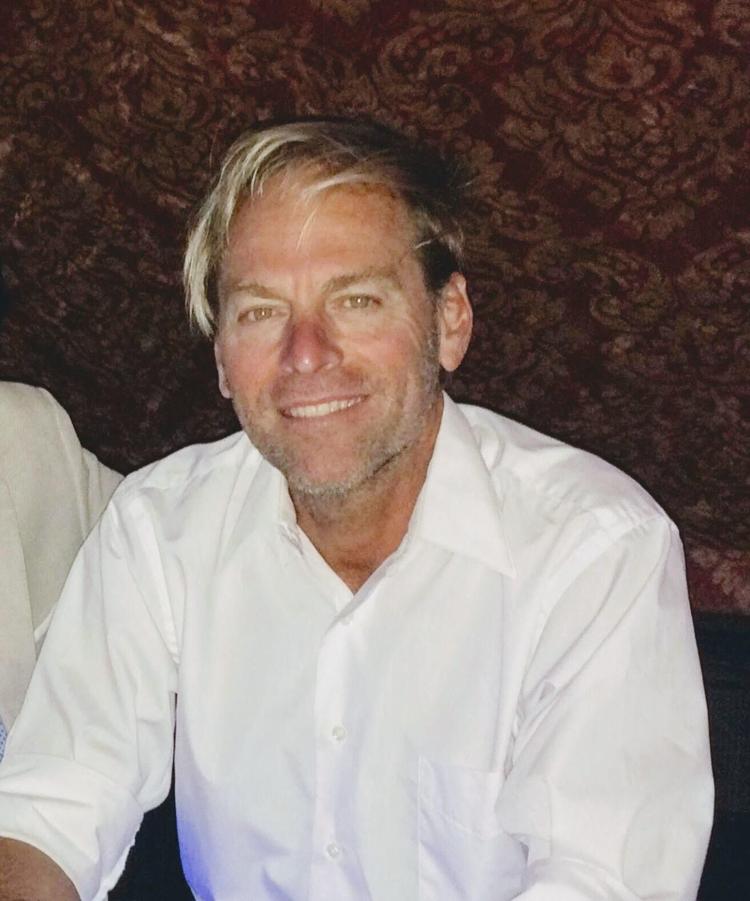 "I immediately went down there and registered – it was probably 30 minutes after the phone call," he says. "I believe the position of county commissioner is definitely one that should be held by a citizen."
Both candidates say their work on the commission will become their top priority if they are elected. Brown, who currently works three part-time jobs, said he would try to continue his work with the HRDC to support food banks in Three Forks and Bozeman, but would drop his other two part-time commitments.
Atkinson, who works as a member guide for the Yellowstone Club and with the education group Global Travel Alliance, said he will devote his professional energies fully to the duties of his office.
"Sometimes they say county commissioner is a part-time job, but it's not," Atkinson says. "To do the job properly, it's full time."
Each candidate says he would draw upon his experience and personal philosophy while serving on the county commission. Atkinson emphasizes that he is not a politician, but as a family man he aligns with traditional and philosophical Republican values.
"I have experience with owning a business and signing a 
check front and back. I know what it's like to work hard and get solutions," Atkinson says. "Zach's a great guy and he's smart, but he's more of a politician. I've got a lot of experience and would come at the job from a more traditional perspective."
Brown says he understands from experience that it isn't easy to make a go of it economically in Gallatin County, and he would govern from the perspective of a young person striving to make a living here.
"Through my work at HRDC, I'm servicing people who are struggling mightily with poverty and other issues," he says. "Because I'm at the beginning of my career as a young, 30-year-old professional, I'm going to live with the consequences we make today for many decades to come. I hope my work can create a place proud to pass off to the next generation."
Each candidate believes he has the skills necessary to bridge gaps and find solutions.
Atkinson says his success in working with neighbors to address local concerns stems from his ability to foster effective communication.
"What's involved in a neighborhood correlates with what's going on out there. I think it aligns quite well," he says.
During his travels between Gallatin Gateway and Big Sky, for example, Atkinson has observed the consternation of landowners who don't want zoning restrictions on their property but later complain about eyesores like billboards or big metal buildings being erected in their view sheds.
"There's a fine line between private property rights and zoning," he says. "That's where communication comes in."
Atkinson says he put his communication skills to use work to successfully block proposed high-density zoning changes that would have changed the nature of the area where he lives. He and his neighbors also succeeded in blocking plans for a warming center that was proposed for the neighborhood in close proximity to an elementary school.
"It was a good idea, but not in that place," Atkinson says of the proposal.
Brown says he has a "bridge-builder personality" that helps him work across partisan, cultural and ideological lines to help people find common ground and get things done. He says he is proud of his votes in the legislature, including "some really tough ones that were challenging for me."
Growth was identified by both candidates as the major issue facing the county, with Brown stressing the need to make planning decisions with an eye on balancing urban growth alongside a healthy agricultural community. As chairman of the legislature's Water Policy Committee, he says he had the opportunity to interact regularly with conservation districts, irrigation districts and canal companies. In addition to water issues, he says he would focus on developing "transportation plans that ultimately inform growth rather than respond to it."
Atkinson, too, identified water issues as a pivotal consideration to growth policies. As a commissioner, he says he would work for sensible growth in the unincorporated "triangle" area between Belgrade, Bozeman and Four Corners to ensure the cohesive growth of those communities individually and collectively.
"I am looking forward to working with the city of Belgrade after reading their growth plan," Atkinson says. "I want to lean into that community and work with them."
Finding a solution for replacing the Law & Justice Center is another priority both candidates identified, though neither offered specific ideas about how to accomplish it.
Brown says his interest in criminal justice issues extends beyond bricks and mortar to criminal justice reform in general. He is especially proud of his role during the 2017 Legislature to bring forth a bill allowing one-time misdemeanor offenders the opportunity to expunge their records, thereby affording them better access to housing, credit and employment opportunities.
Atkinson, too, says he would tackle a pressing social issue that has been exacerbated by the COVID-19 pandemic.
"Montana has the highest suicide rate in the nation," he points out. "What's going on in Montana to fix that? That's definitely something I would like to look into."
Atkinson adds that as a commissioner he also would prioritize  ensuring the long-term financial viability of the Gallatin County Rest Home.
Brown is a Bozeman native who holds a degree in environmental studies from the University of Montana. He says he is grateful for growing up in a "small-business family," where he learned how the economy works.
Atkinson, whose interest in becoming an educator led him to earn a degree in liberal studies, moved to Bozeman eight years ago from California. He credits the traditional governance of commissions past with Gallatin County's high quality of living and says he would adhere to that model if he is elected.
Gallatin County is divided into three commission districts. The candidates are vying for the District 1 seat, which roughly covers area in south and west Bozeman on down to the county line in West Yellowstone. Residents from all over the county are eligible to vote for any commissioner.
The victor in the District 1 race will serve alongside incumbent commissioners Joe Skinner and Scott MacFarlane.