Jimmy Collinson's last thoughts before losing consciousness beneath five feet of crushing snow were of his wife and his coworkers.
He'd miss his wife if he died there. He hoped his fellow patrolmen could dig fast enough to save him.
The longtime Snowbird and Alta ski patroller escaped the avalanche that buried him against a tree line one day in early January nearly 30 years ago thanks to the quick work and expertise of his three colleagues.
Not everyone is so lucky to have ski patrollers nearby when a slope starts to slide, but successful industry-wide outreach efforts are sending more well-prepared adventurers into the backcountry each season. That may be contributing to some significantly lower avalanche fatality numbers in the past couple of years.
"Accidents aren't going up, but users are," Collinson said. "Those statistics speak for themselves. People are more savvy."
According to official U.S. avalanche accident reports from the Colorado Avalanche Information Center, annual fatality counts generally range from the mid-20s to mid-30s. Accidents are logged over the hydrologic year, from October 1 through September 30, to include the full winter season when most avalanches occur.
The 14-15 and 16-17 seasons were promising outliers, though, with just 11 and 12 deaths, respectively. Even with legendary snowfall dumping in places in Jackson, Wyoming and the Sierra Nevada mountain range last season, more backcountry users were staying safe.
Two years aren't enough to draw concrete conclusions from, but avalanche specialist Eric Knoff, with the Gallatin National Forest Avalanche Center in Bozeman, Montana, said he thinks better education and safety gear are likely factors in the lower fatality numbers.
Montana is typically on par with other states in terms of avalanche fatalities per capita. The state has one of the highest rates of deaths in the snowmobiling community, though, Knoff said. That's expected because some of the most popular snowmobiling destinations in the country, such as Cooke City, are under the Big Sky.
Knoff said he doesn't think it's possible to ever totally eradicate avalanche deaths. He's in an unpredictable business. The first fatality of the season occurred not far from the GNFAC office when 23-year-old Inge Perkins was buried in a slide southwest of Big Sky on October 7.
"I wish it would be easy to say we had one in October and we won't have any more," Knoff said. "That would be ideal, but it's very difficult to predict what a season's gonna hold."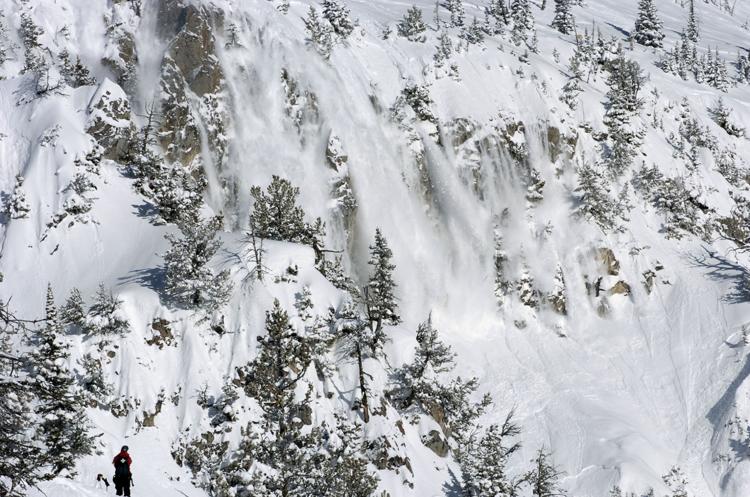 While adventuring into avalanche terrain will never be without risk, it seems like the growing league of backcountry explorers is more safety conscious. Low fatality numbers like last season's could be more likely in the future.
More than 4,000 people receive the GNFAC's daily safety report emails and the center's safety videos on YouTube garnered more than 150,000 views last year, which Knoff said are both significant increases that reflect the "skyrocketing" backcountry recreation trend.
Chloe Nostrant, a longtime resort skier and Bozeman native, is one of the recent subscribers to the Gallatin National Forest Avalanche Center emails. She decided to join the backcountry skiing trend a couple of years ago and has made safety a top priority.
Because she hasn't taken an avalanche course yet, she said she errs on the side of caution and tries to stay on terrain that seems safer. She's mostly just taken her backcountry gear up the slopes of Bridger Bowl when the resort is closed.
"I've always been super cautious to not go into the real backcountry, so to speak, just because I didn't have the knowledge and I didn't want to put myself or others at risk," Nostrant said. "Even the people who know what they're doing can still get caught and I want to be able to make the right decisions."
That self-awareness drove her to help set up an all-women's level one avalanche course this January in the Bitterroot Mountains. She said the response from Bozeman-area skiers was overwhelmingly positive, reflecting the increased enthusiasm for education that industry professionals are citing.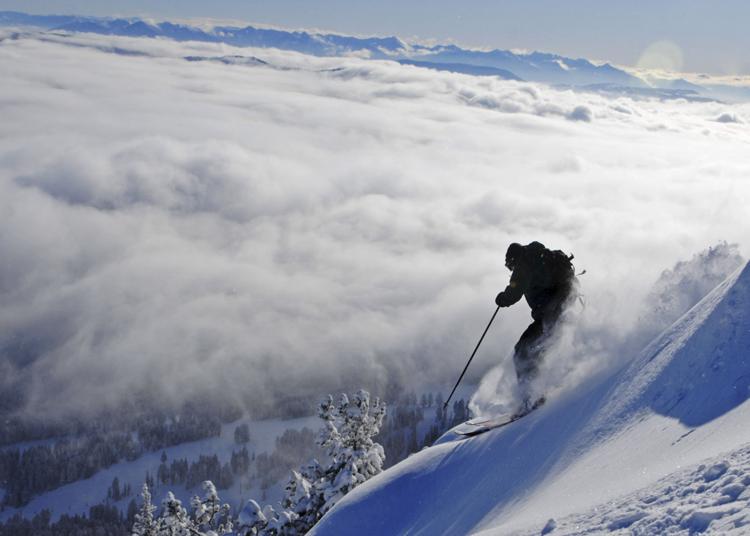 Bruce Edgerly, vice-president of marketing at Backcountry Access, a major supplier of safety gear like avalanche transceivers, shovels and air bags, said his company's sales have been steadily growing by about ten percent each season.
He attributes some of that growth to campaign-style safety efforts like the Know Before You Go program. Guides and instructors, forecasters and gear suppliers all work together to distill backcountry safety into easy to remember points. Its main audience is middle and high school students in public schools, but the program is easily adaptable for adults.
One group the program's been tailored to is snowmobilers, who Edgerly said have been especially receptive to learning new safety measures. Across all sorts of backcountry users, though, it seems like that's becoming the norm.
"Now transceivers and shovels and probes and even air bags are considered no brainers, must-haves," Edgerly said. "They've been proven to save lives and people can't argue with it anymore."