Following two days of try-outs Mike Deming repeated the same thing several times Friday afternoon. Belgrade's golf coach noted his players were thrilled to be out on the course.
Considering everything that's happened over the past five months during the COVID-19 pandemic, there's been plenty of uncertainty about the reality a fall season. But under strict guidelines provided by the Montana High School Association, golf programs were the first to return to action when practice began Thursday.
"They came to practice the last two days with a positive attitude and I think that says a lot about getting together and doing something organized," Deming said. "It was fun to have a couple practices with Covid hanging around and restricting us to some degree."
In addition to social distancing, which includes practicing in "pods" or "bubbles", the format for tournaments has been revised. During the regular season golfers will play in groups of four or five from the same school. Meaning, opposing school's golfers (No. 1, No. 2, etc.) will no longer be paired together during a tournament, which has been the standard in years past.
"It reduces a little bit of that competitiveness when you (don't) play against another person from another school. Now it's just basically playing together amongst our team each hole," Deming said. "So there's a little bit of variable that's comfortable, but I think sometimes as you play against somebody that's from the other team I think you tend to do a little bit better. It's going to be a very interesting year for sure."
Still, Deming will take the new normal over the alternative.
"We're excited to play golf," he said. "I think the Montana High School Association needs this and I think our students need this, our school needs this, and I'm excited that these guys are going to be able to go out there and play some golf."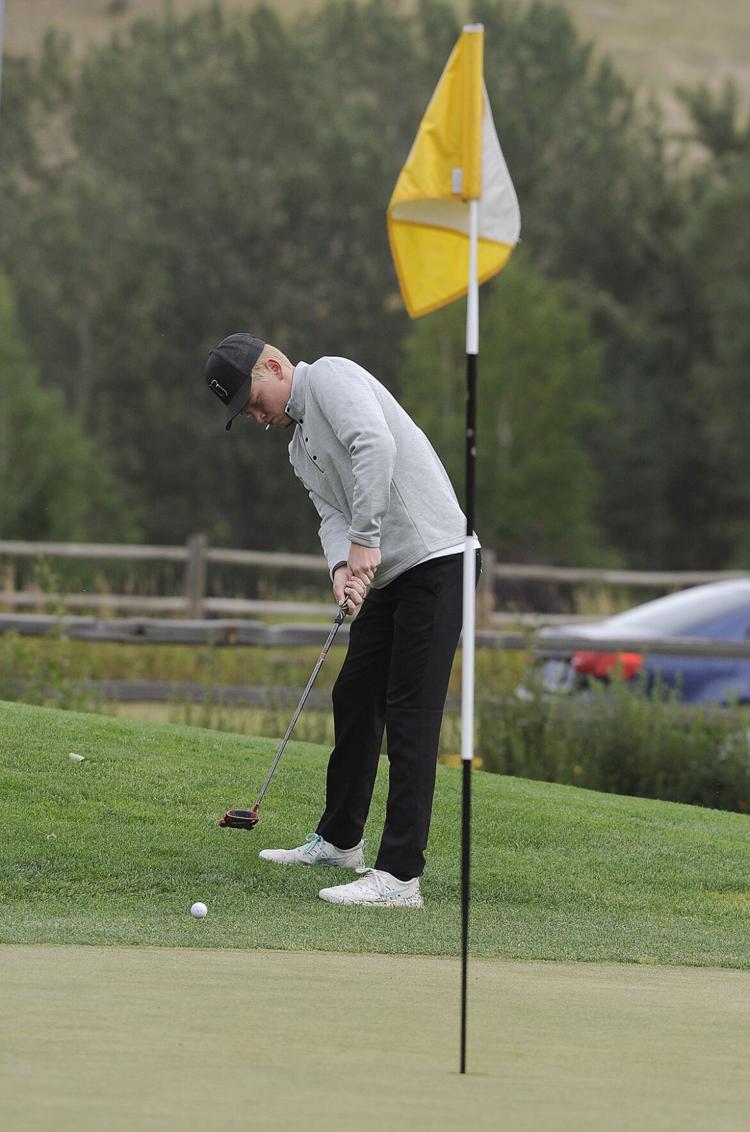 Belgrade begins the season Monday in Great Falls. Unlike the typical two-day events in the past, all of this year's tournaments will consist of a single day. The divisional and state tournaments, Deming said, are scheduled for two days.
Fans are currently prohibited from regular season tournaments, and there will be no practice rounds for golfers. Team members will get off the bus, play their round, then get back on the bus and return home.
"Very interesting style, but once again, we'll take anything at this point," said Deming. "I think its important for these guys and girls to get out there and socialize."
Belgrade's boys placed 8th at state last year led by Brock Blake. Blake, who graduated, finished 11th to become the first Panther to earn All-State honors in AA.
While the boys didn't win a tournament last year, Deming likes the potential of this year's team.
"I thought we held our own in terms of going into double A for our first year last year," he said. "We were kind of middle of the pack almost every tournament we played, including state tournament. I'm pretty excited about them. We just have to find a fourth player to contribute at the end."
Belgrade will have just one senior amongst a 14-player roster (10 boys, 4 girls) in Brodie Falk. Juniors Anthony Madison and Jaxon Hinshaw are also returners for varsity. Falk and Madison competed at state last year.
"Anthony and Jaxon both have some experience and we'll be leaning on them to provide us with some consistency as the year goes on," said Deming. "We do have those guys, but everyone else is going to be fairly new. We had some younger players that were in the program last year that continued to develop over the summer, so we'll continue to improve them."
Other returners who are expected to compete for varsity spots include Colter Gee and Jacob Maroney.
"I like the players we have, I really do," Deming said. "Jaxon is very consistent. Anthony is going to get better as the year progresses as he starts to fine tune his swing. Brodie has come a long way in his two years and he can definitely shoot a good number. And then we have a couple younger players that I really like as well."
On the girls' side, the Panthers have three returners in Brynn Butler, Riley McMahon and Jordan Whitaker. Butler and Whitaker competed at state last year.
"Real excited about them," Deming said. "They have a great positive outlook."
New to the girls' roster is Leila Mamangun.
"She's going to be an incoming freshman and I really like the way she plays right now, especially as a freshman," Deming said. "She looks like she's played quite a bit of golf in her day."