BOZEMAN — It's been a struggle at times for Belgrade's golf team to put together consistent scores at two-day tournaments since becoming a Class AA program this fall.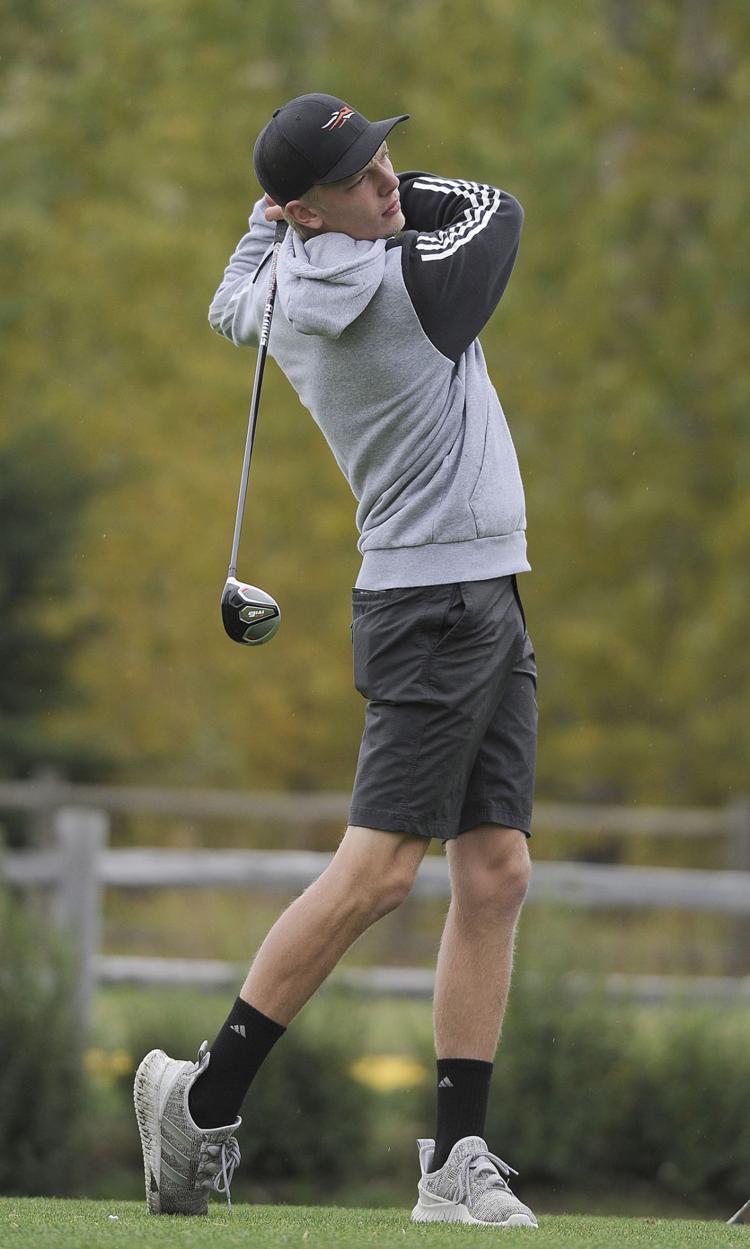 But things finally came together Tuesday during the one-day Gallatin Valley Invitational at Valley View Golf Club. The Panthers' boys boasted three golfers in the 70's en route to posting a season best score of 321 to place fourth.
"The boys did really, really well. Three of our boys had maybe their best rounds of the year," Belgrade assistant coach Nate Parseghian said. "For a team score this was a really good performance for our varsity guys, especially coming down the stretch as we get ready for state."
Bozeman remained unbeaten on the season with another team victory. Led by a 67 from Justus Verge, the Hawks posted a 286. Helena Capital and Laurel rounded out the top three with a 308 and 314, respectively.
Brock Blake led Belgrade with a 74, while Jaxson Hinshaw and Anthony Madison each carded a 77. Braxton Butler finished with a 93.
"Having three guys in the 70's is probably the best we've done as a team," said Parseghian. "Braxton Butler was kind of the surprise who didn't do well. He was just a little off. He went hunting over the weekend and I think he had been carrying an elk for a couple miles and he just didn't feel like he had his swing today."
Brodie Falk also competed for the Panthers, but was disqualified.
On the girls side, Sami Yates carded a 73 to win the individual title and lead Bozeman to the tournament title. The Hawks finished with a 322 followed by Butte (361) and Laurel (365).
Belgrade's lone golfer was Brynn Butler, who carded a 131.
The Panthers return to action Sept. 26-27 at the Bozeman Invitational, which will begin at Valley View and then conclude at Riverside Country Club.