BOZEMAN — Belgrade's golfers wrapped up the regular season Thursday, and the girls had their best performance of the season.
Four of the five carded a season best at Valley View Golf Course, and second-year head coach Mike Deming was thrilled with the performances.
"They did great," he said.
Jordan Whitaker led the Panthers with a 105 en route to placing 32nd.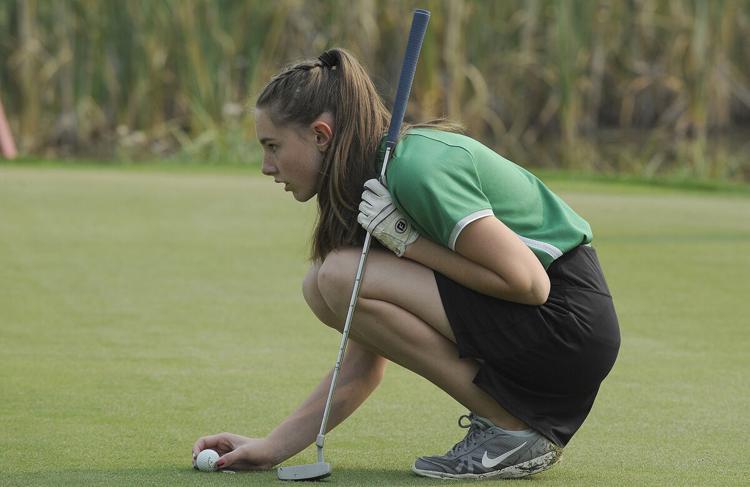 "Jordan played really solid. She drove the ball really well," said Deming. "Her putting I think was her issue today. She had some putts, five holes, where she probably had multiple putts that she could have done better on. But other than that she played solid. She was really good today for us."
Riley McMahon carded a 108, while Leila Mamangun, Brynn Butler and Alyssa Lineback posted scores of 110, 117 and 122, respectively. As a team, Belgrade finished with a 440.
"Each one of the girls had a hole or two or three where they'd probably like to go back and replay it," said Deming. "Hopefully next week we don't have all those holes. Every hole needs to be solid next week."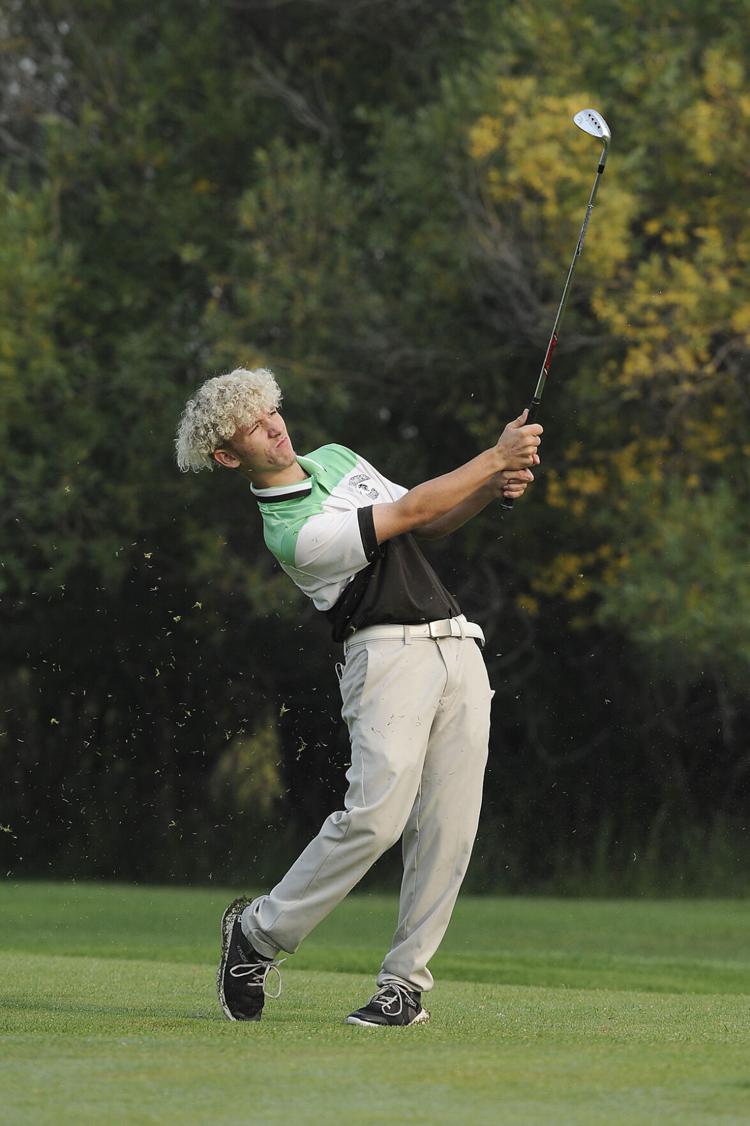 Bozeman, led by a 73 from Sami Yates and a 74 from Cooper Knarr, won the tournament with a 314. Billings Senior (322) and Butte (332) rounded out the top three.
While Deming was with the girls, assistant coach Joe Rossman accompanied the boys at Bridger Creek Golf Course. Belgrade placed eighth with a 367.
"What Joe told me is they just struggled on the greens and getting up and down," Deming said. "Sounds like they really struggled to chip and really struggled on the greens."
Jaxson Hinshaw led Belgrade with an 89, while Jacob Maroney, Anthony Madison, Brodie Falk and Justin Garcia posted scores of 90, 93, 95 and 97, respectively.
Gallatin High won the tournament with a 293 led by the Verge brothers. Justus won with a 65, while Jordan was second with a 71 after winning a scorecard playoff.
Deming said his golfers know what they need to work on — putting and course management — heading into divisional.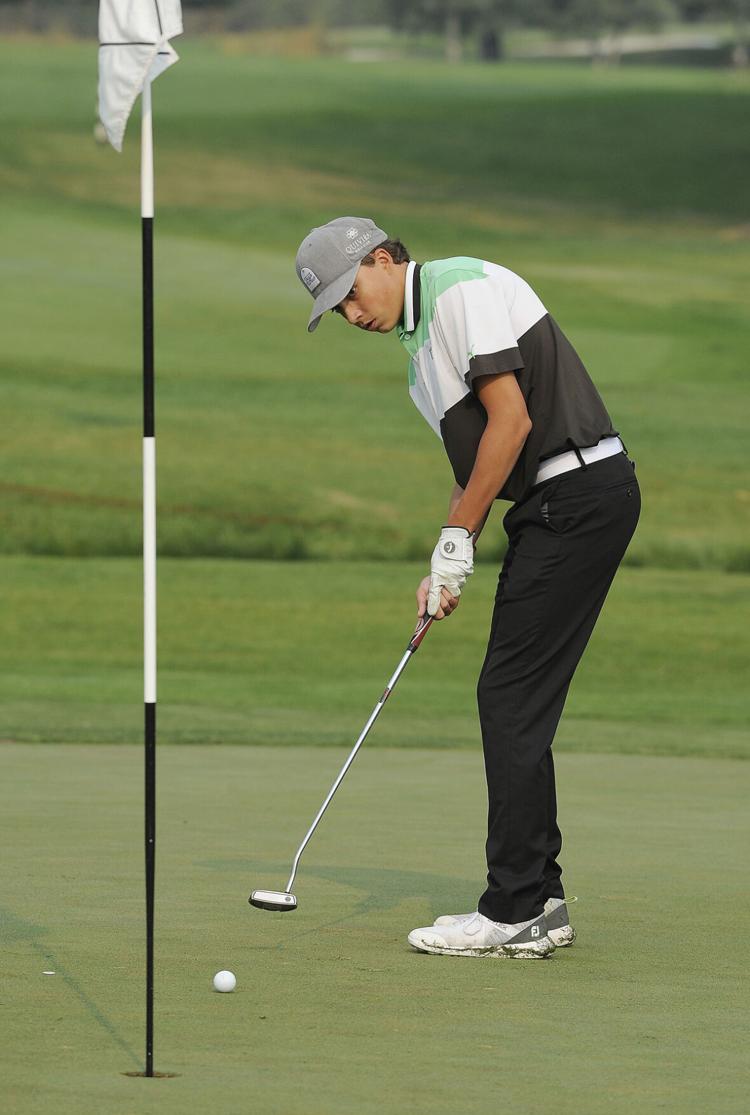 "They should be able to fix those things," he said. "It's on them now with that tournament to go. They can do it, they definitely can do it."
The two-day Eastern AA Divisional will be held Sept. 24-25 in Billings. The tournament will begin at Peter Yegen Golf Course and then conclude at Lake Hills Golf Course, but there will be no practice round prior to the event.
"It's kind of unfortunate that we can't get a practice round, but we're just going to have to show up and play like we've been playing all year," said Deming. "Get off the bus, get a quick warm up in, and then go see if we can't hit it better."
The top four teams and top 10 individuals will advance to the state tournament Oct. 1-2 in Missoula. Deming noted the boys will need to have two good rounds in order to qualify for state.
"The way they played right now, they're going to have to play better to get out. I don't think those scores today is going to get them to the state tournament," he said. "So they're definitely going to have to raise their game and play much better next week."
The girls will need to raise their game, too, Deming added.
"We need to put two days together for these girls to get out," he said. "But they played really well today … pretty happy with the way they played."
Bozeman Invitational
(at Bridger Creek & Valley View Golf Course, Bozeman)
Boys
Team scores: Gallatin 293; Bozeman 308; Billings Senior 317; Billings Skyview 335; Bozeman JV 443; Billings West 349; Butte 355; Belgrade 367; Gallatin JV 380.
Top 10 Individuals: Justus Verge, Gal, 65; Jordan Verge, Gal, 71*; Jack Prigge, But, 71; Jacob Brandon, Boz, 72; Reece Mayala, BSen, 75; Bryant Rivenbark, 76; Boz, 76; Cade Wagner, BSen, 76; Stevie Voigt, Gal, 77; Nate Pailthorpe, Boz, 79.
Girls
Team scores: Bozeman 314; Billings Seniors 322; Butte 332; Gallatin 343; Billings Skyview 344; Billings West 351; Bozeman JV 406; Belgrade 440.
Top 10 Individuals: Sami Yates, Boz, 73; Cooper Knarr, Boz, 74*; Cierra Sinheim, BSky, 74; Sami Benson, BSen, 75; Addiley Lloyd, Gal, 77*; Kenzie Walsh, BSen, 77; Ella Prigge, But, 77; Meilyn Armstrong, BSky, 78; Halle Vandersloot, Gal, 78; Kodie Hoagland, But, 80.
* Won scorecard playoff