Heading into Saturday's Eastern AA Seeding Tournament, coach Sean Dellwo felt Belgrade could qualify about half of the team for state.
Nineteen wrestlers competed in what was essentially the program's first-ever Class AA divisional tournament, and eight qualified for the season finale.
"At the beginning of the week I kind of put an over-under of about eight just looking at the way the weights were going to work out. So it was actually kind of what we expected, which is good," said Dellwo. "Nothing too bad as far as surprises go and honestly it's not a bad showing for our first year."
The team learned earlier in the week that three-time state champion John Mears would not be cleared to compete due to a concussion. The senior likely would have been a finalist at 170.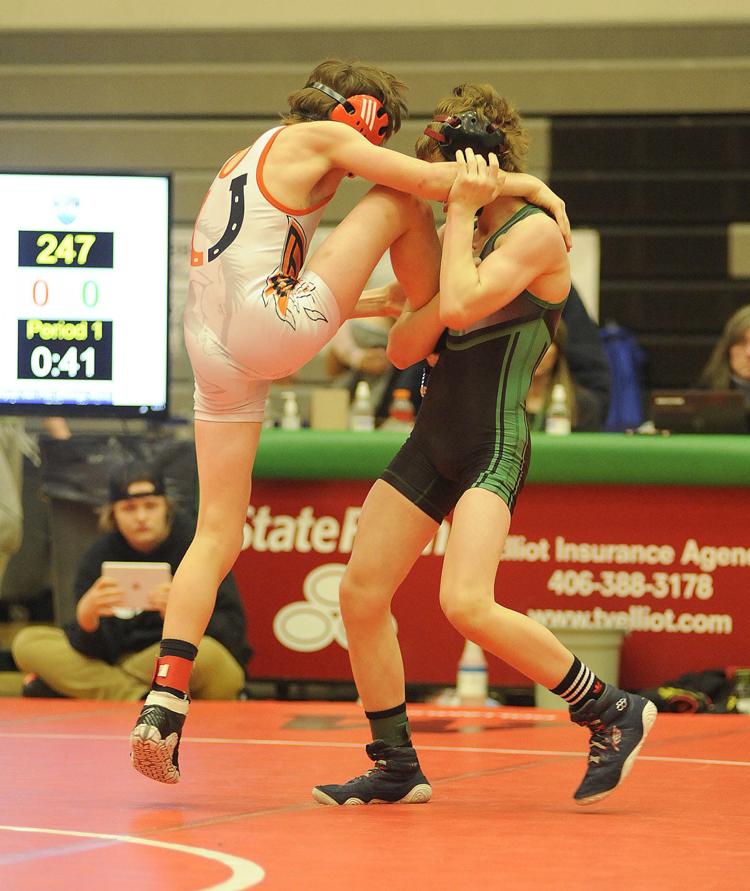 Still, Dellwo feels that the Eastern AA division is the toughest in Montana and was pleased with the wrestlers who advanced. Five of the eight are underclassmen and seniors Roy Deguzman, Brendan Gill and Zayne Konkol qualified at 120, 152 and 285, respectively.
"That's a young crew. A young nucleus to build your team around," said Dellwo. "So pretty excited about that."
Belgrade's lone finalist was Carter Schmidt at 113. The freshman pinned his way to the finals and then dominated Billings Senior's Jalen Vladic in the championship match.
Schmidt, who improved to 36-2 on the season, kept the pressure on Vladic throughout the match en route to winning by major decision, 14-0.
"He's been tough for us all year, but I told Carter that's the best I've seen him wrestle in two weeks. It was just a super solid match," said Dellwo. "That kid, Vladic, is a tough kid."
Colton Gutenberger finished 4-1 on the day with the lone loss coming in the semifinals at 103. He bounced back after being pinned in the semifinal round by Billings Skyview's Hunter Ketchem to pin Billings Senior's Daylan Forshee in the consolation semifinals.
In the consolation match Gutenberger took a 6-0 lead into the third period and then hung on to beat Billings Senior's Holden Howe, 6-4.
"Colten Gutenberger did a great job of turning a match around that he got beat up in earlier this year. That was a big turnaround," said  Dellwo. "I don't remember perfectly, but he lost to him pretty handily at the CMR (tournament in December). So to see that growth in the year was huge."
Sophomore Xaden Cunningham (205) and Konkol also reached the semifinals before placing sixth.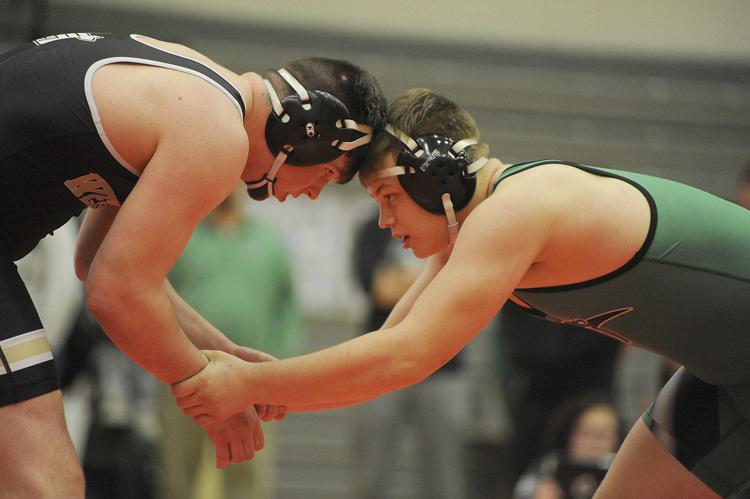 "That was big for those guys. Getting to the semis is a big deal and just secures a higher seed for you going into the state tournament," said Dellwo. "I'm very proud of they way they wrestled."
Deguzman also placed sixth, while Colter Lindsley (145) and Gill took seventh. Freshman Logan Linn was eighth at 152.
The all-class state tournament will be held in Rimrock Auto Arena at MetraPark Feb. 14-15 in Billings. While the Panthers will now compete in the AA portion of the event, Dellwo noted it's business as usual.
"For the seniors it will be no different," he said. "It's really the same tournament. It's still a 16-man bracket and it's still a tough tournament with all the fans there for every school. So that doesn't change.
"It'll be interesting for our freshmen though. We do a few things preparatory-wise that try to get our kid's mind right and understand the Metra because the Metra can have a big aura about it. I think in our preparation the kids will be ready to go and really we won't see much difference from Class A to double A."
As far as crowning a state champion from Belgrade, Dellwo likes the chances of Gutenberger and Schmidt. Gutenberger enters state with a 28-10 record, and the duo have been the most consistent wrestlers for the Panthers throughout the season.
"I think Carter can get there and if we get Gutenberger wrestling the way he (can) — he can wrestle with that kid from Skyview that he didn't wrestle very well against," said Dellwo. "So I think I think we could get two in the finals, I really do."