BOZEMAN — With a strong push in the final mile, Sam Nash moved into the top three. From there, the Belgrade sophomore held on to place third Thursday afternoon at the Bozeman Triangular.
It's was the first top five finish of the season for Nash, and it couldn't have come at a better time with the state Class AA meet looming next week in Great Falls.
The meet, which also included Butte High, was held at Lindley Park. The course featured several challenging hills in and around the park.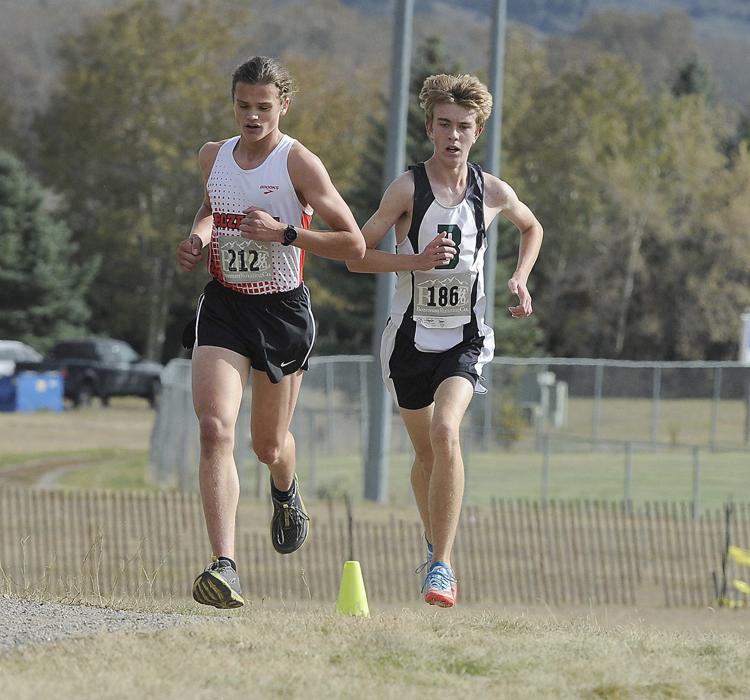 "It's a really hilly course, so it's never going to be the fastest. But I kind of just dug in," Nash, who posted a time of 17:27.39, said. "Obviously Bozeman's got a really good team, so it's fun to come out here and race against them and third is a nice spot to get."
Bozeman — boys and girls — is among the favorite heading into the state meet and easily won the triangular. The boys finished with 18 points after placing eight runners in the top 10, while the girls swept the top 10 spots en route to finishing with 15 points.
Belgrade placed second with 57 points, while Butte High was third with 64.
Bozeman's Griffin May averaged a 5:22 pace en route to winning with a time of 16:41.67, while teammate Stirling Marschall-Pryde was second in 16:51.42.
Nash enjoyed the opportunity to compete against the Hawks in a more intimate setting, although he felt like they held back a little in the regular season finale.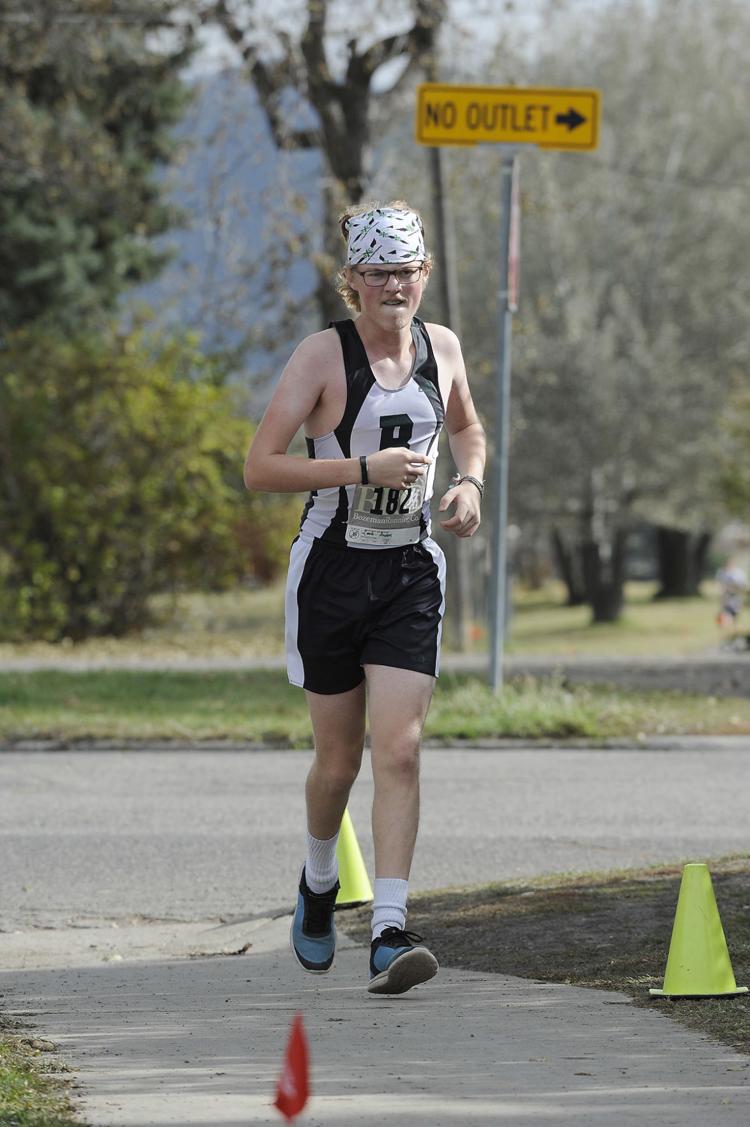 "It felt like they didn't' go quite as fast as usual. But I'm definitely excited to go into state," Nash said. "I feel like we got a really good group built up, and I think this year will be fun for people to get experience. I think next year is really going to kick us off because we got a really young team coming back."
Belgrade's second runner across the finish line was Cooper McCormack, who posted a time of 18:03.73 to place eighth. Bodee Bossert followed with a time of 19:05.27 to also finish in the top 20.
Overall, there were 10 Panthers who competed in the race. Seven will compete in the program's first-ever AA meet.
"State's going to be a fun one because they got a really flat drawn out course, so it's going to be really fast," said Nash. "Personally for time, I'm looking to go under 16:30."
Belgrade's girls placed second with 57 points led by Kyra Giese, who recorded a time of 21:46.66. The sophomore was 14th overall.
"It's really hilly and it's really hard, but I really like hills," said Giese. "I thought it was pretty fun."
Giese, who would like to break 21 minutes at state, said the team just wanted to have fun. But that doesn't mean they didn't give it their all.
"She was within seconds of a PR," Belgrade coach Rachel White noted. "And on a course like this that is seriously impressive."
Madison McLaughlin was the second Panther across the finish line with a time of 23:32.70, while Charlize Glasgow was the third in 23:49.85. Overall, there were 10 Belgrade runners who competed.
Bozeman's Alex Moore won the meet with a time of 18:52.43.
While she had immediately seen times following the meet, White noted that the majority of her team was on par with their performances at other courses.
"I'm super proud of them. It's a smaller group this year, but it's very hard working small group," White said. "This is great timing, you know, that last tough work out before you taper before state. So I was super happy with their performances."
It's unlikely either Panther squad will challenge for hardware at state, but White noted it will still be a great experience for the team.
"I think we're going to come up with some different measurements of success just because that's going to be kind of a shock, the double A race," she said. "Mountain West, we're there with them, but there's other teams in the mix. So that varsity only (state) meet, it's smaller and there's no hiding. But there's no doubt in my mind that they will be tough and race well."