Belgrade's cross country team wrapped up the regular season Wednesday competing in a triangular at Bridger Creek Golf Course.
Both Panthers' squads placed third in the Bridger Creek Invite on a very windy October afternoon. But the boys were just two points out of second with a score of 56.
"They were a couple points shy of beating Gallatin," noted Belgrade head coach Rachel White. "So heading to state that gives us a great team goal."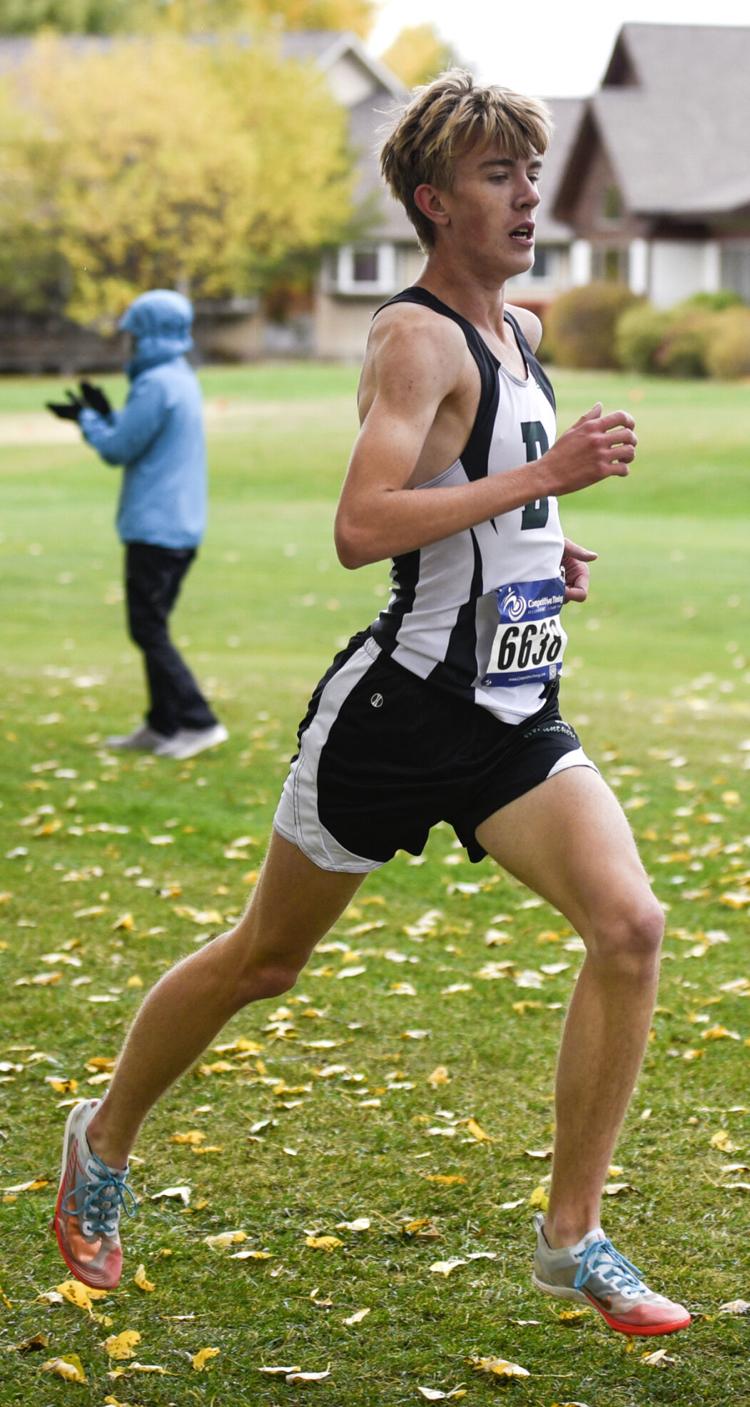 Both Bozeman teams will be vying for state championships and swept the triangular. The boys won with 23 points, while the girls swept the top eight spots en route to winning with 15.
Bozeman's Stirling Marshall-Pryde won the boys' race with a time of 16:25.22, while Gallatin's Carson Steckelberg was second in 16:45.56. Sam Nash was the Panthers' top placer, posting a time of 16:48.28 to place third.
"Sam had a great time considering the course and the wind," said White. "Really all the varsity boys had great races."
Cooper McCormack was Belgrade's other top 10 finisher after clocking in a time of 17:28.96 to place eighth. The team was rounded out by Brodie Tirrell (15th, 19:00.62), Brandon Clingan (17th, 18:25.13), Kaden Lookhart (18th, 18:52.17), Jayden Horner (23rd, 20:24.92), and John Nash (24th, 20:49.53).
Bozeman's Natalie Nicholas, a freshman, won the girls' race with a time of 18:59.05. Teammate Natalie McCormick was second in 19:10.22.
Belgrade was led by Hannah Giese and Alexa Dryer, who placed 13th and 16th with times of 21:05.86 and 22:40.08, respectively. The first-year runners helped the Panthers finish with 79 points.
"Alexa and Hannah Giese (were the) fastest on the team," noted White. "Freshman and a senior and both technically high school rookies."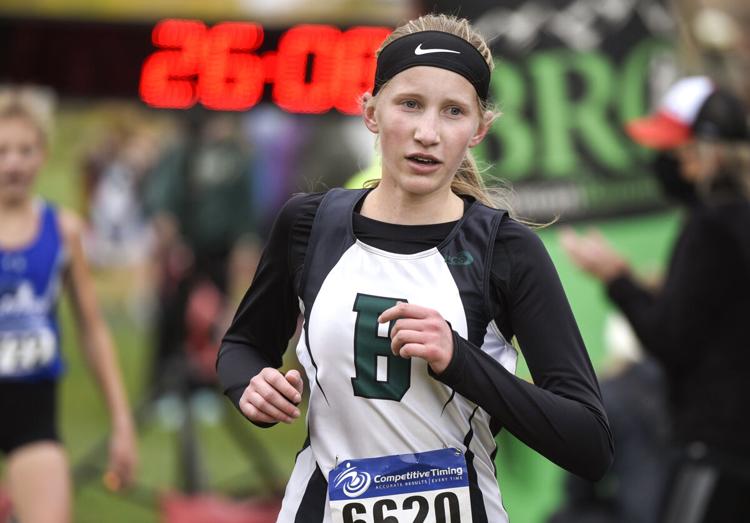 Belgrade's other competitors at the meet were Savannah Waller (21st, 23:26.95), Kyra Giese (22nd, 23:43.22), Charlize Glasgow (23rd, 23:59.02), Justine Pommerville (24th, 24:10.64), and Kathleen Iverson (25th, 25:19.84).
The state meet will be held at Rebecca Farm in Kalispell. The event has been split into two days with Class A and B competing Friday, and AA and C on Saturday.
Bridger Creek Invite
(at Bridger Creek Golf Course)
Boys Results
Team scores: Bozeman 23, Gallatin 54, Belgrade 56.
Individuals: Stirling Marshall-Pryde, Boz, 16:25.22; Carson Steckelberg, Gal, 16:45.56; Sam Nash, Bel, 16:48.28; Xander Danehauer, Boz, 17:03.91; Connor Neil, Boz, 17:04.41; Joe Johns, Boz, 17:14.38; Noah Cunningham-Baker, Boz, 17:20.22; Cooper McCormack, Bel, 17:28.96; Cody Hundhausen, Boz, 17:32.87; Thomas Hicks, Gal, 17:33.43; KJ Popiel, Boz, 17:36.44; Peter Rehberger, Gal, 17:36.58; Wyatt May, Boz, 17:41.61; Nash Coley, Gal, 17:56.87; Brodie Tirrell, Bel, 18:00.62; Rex Hamling, Boz, 18:01.17; Brandon Clingan, Bel, 18:25.13; Kaden Lookhart, Bel, 18:52.17; David Seymour, Gal, 18:57.28; Eli Blythe, Gal, 18:58.20; Alaric Skjelver, Gal, 19:16.92; Austin Hannon, Gal, 20:05.17; Jayden Horner, Bel, 20:24.92; John Nash, Bel, 20:49.53; George Risard, Gal, 21:05.10.
Girls Results
Team scores: Bozeman 15, Gallatin 52, Belgrade 79.
individuals: Natalie Nichols, Boz, 18:59.05; Natalie McCormick, Boz, 19:10.22; Grace Gilbreth, Boz, 19:17.99; Molly Sherman, Boz, 19:23.47; Lucia McCormick, Boz, 19:24.79; Hayley Burns, Boz, 19:33.50; Polly Meshew, Boz, 19:34.34; Ellie Hull, Boz, 19:36.84; Alexis Holton, Gal, 20:26.34; Nomi Friedman, Boz, 20:34.71; Breckyn Kornachuk, Gal, 20:48.98; Lilyann Macfarlane, Gal, 21:00.35; Hannah Giese, Bel, 21:05.86; Bella Childre, Gal, 21:06.18; Penelope Macfarlane, Gal, 21:58.56; Alexa Dryer, Bel, 22:40.08; Leyna Yenny, Gal, 23:04.80; Madalyn Ziegler, Gal, 23:13.89; Grace Schopp, Gal, 23:16.15; Sierra Holleman, Gal, 23:22.15; Savannah Waller, Bel, 23:26.95; Kyra Giese, Gel, 23:43.22; Charlize Glasgow, Bel, 23:59.02; Justine Pommerville, Bel, 24:10.64; Kathleen Iverson, Bel, 25:19.84.