Sarah Marshall cited many reasons for choosing Rogers State University, but in the end it came down to family.
The Belgrade senior has relatives in Oklahoma — Rogers State is based in Claremore — and Marshall wanted to continue her soccer career in a warmer environment.
"I really love the coach, I love the team and I love the size of the school because I can walk to all of my classes," Marshall said. "There's actually a wilderness reserve on the campus and my cousin Lauren actually played college soccer there too. So her and her husband and baby live about a half hour away."
Lauren Hager was a standout for the Panthers in the mid-2000's and scored the game-winning goals in the 2005 and 2007 state championship matches.
Marshall, who can play either in the midfield or as a striker, also has a prowess for finding the back of the net. She tallied 27 goals and 29 assists during her prep career as a four-year starter.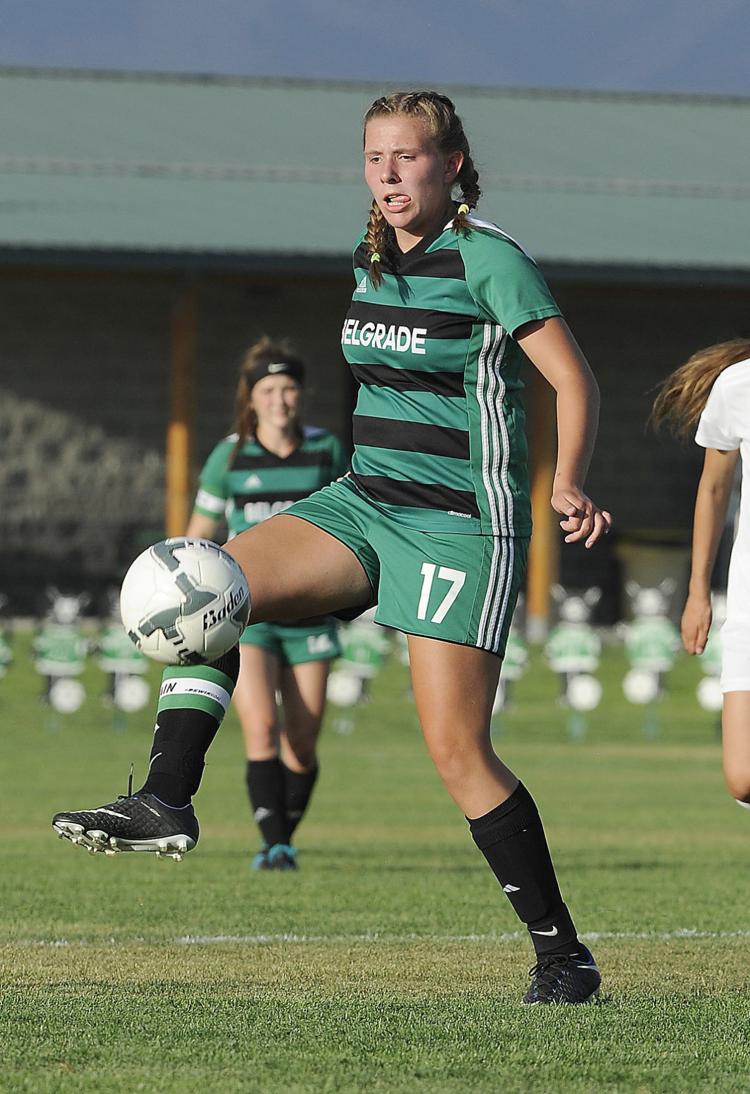 This past season, the first for Belgrade as a Class AA program, Marshall scored two goals and had a pair of assists to help the team post a 2-8-3 record. The Panthers reached the semifinals in Class A in 2016 and 2018.
Marshall began looking at colleges as a freshman — all out of state — and was strongly considering Western Carolina University in North Carolina.
"But I decided to go to Rogers State University because I just loved the vibe and the atmosphere. I just feel like it's home," Marshall said. "I just want to experience new culture and different weather that's not so cold."
Rogers State is a Division II program that posted a 5-8-5 record this past season under the direction of coach Yolanda Thomas. The Hillcats failed to qualify for the MIAA Tournament on a tiebreaker.
Marshall noted Rogers State competes in a challenging conference and likes how Thomas uses her players in a 4-3-3 alignment.
"It's nice because a lot of the players play multiple positions and she really likes that I play multiple positions," Marshall said.
While she made it official by signing a letter of intent Tuesday, Marshall had made her decision in August after attending a winter training camp in February.
"I really liked the school then," Marshall said. "And then I went back there in June to talk to the coach more and look at the school more, and I also trained with a team down in Tulsa, and the head coach went and watched me train with that team when I was down there."
Marshall, who also competes in basketball, plans to major in business and minor in Spanish.