Sluggish starts to matches have plagued Belgrade all season and the unwelcome trend continued Monday at the Belgrade Youth Sports Complex.
The Panthers gave up two goals in the first 10 minutes of the contest en route to a 3-0 Eastern AA defeat to Great Falls. The disappointing performance came a week after the team notched its first win of the season on the road against Billings Senior.
"We're going to have to change some things to start off better in the first half," second-year Panthers coach Carl Bridwell said. "The only win of the season, and our best tie against (Billings) Skyview, we started off better, we started intense. It's not even if it's a goal scored, we're flat from the get-go. It will take 40 minutes before we warm ourselves up, so that's frustrating."
Great Falls began its scoring in the 5th minute when Macie McElhenney booted a hard grounder toward the goal. The ball went directly to Panthers keeper Mackenzie Turner, but it's slipped through the junior's hands for a goal.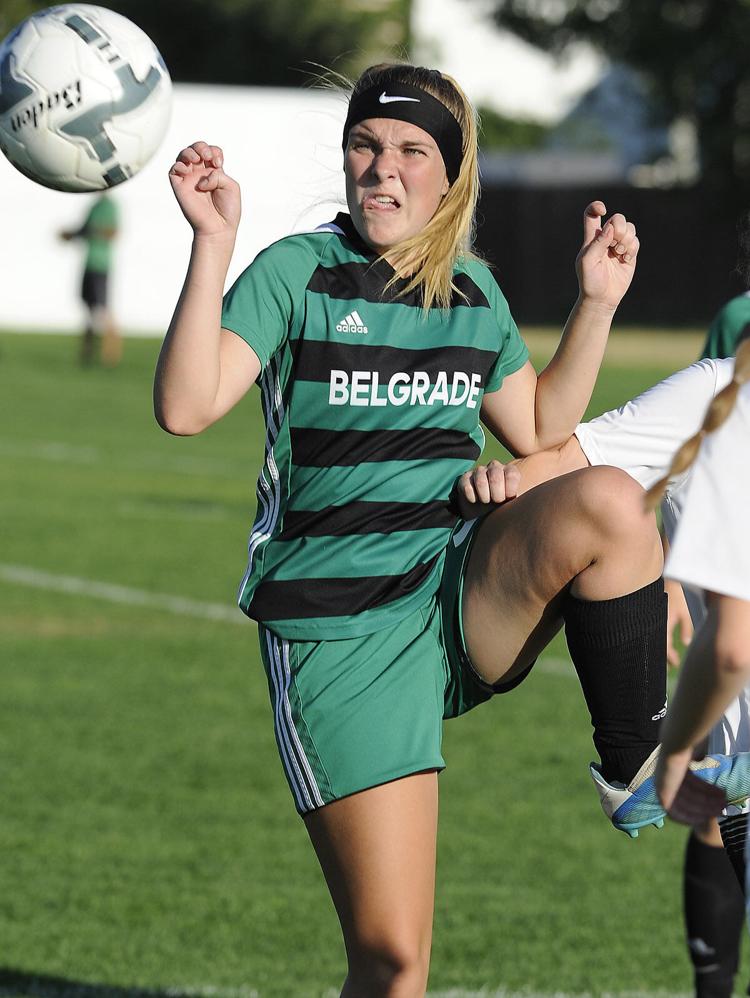 McElhenney then set up Anslee Klenfelter in the 10th minute, and Turner had no chance at a save on the ensuing top shelf shot.
Belgrade's best opportunity in the first half came off the foot of Dalani Brayton, who redirected a cross by Abby Black well over the net in the 29th minute.
The Panthers (1-5-2) had a slew of opportunities in the second half, including a shot by Naomi Reanier in the 46th minute. Great Falls keeper Rylee Schei made a finger tip save, and then she batted away a shot by Black in the 51st minute.
Less than five minutes later, however, Belgrade cut the deficit in half when defenseman Katelin Monlux appeared to have scored her first goal of the season. But following a brief discussion between the referee and assistant referee, the score negated by an offsides call.
"It was a great build up play. If she was offsides it was close, but that's the kind of play we need to see from the very first minute," said Bridwell. "We're pushed back in that first minute (of the match), we're just panicked."
Belgrade's last serious chance at a goal came in the 65th minute when Brayton got a couple steps behind the defense and dribbled toward the Bison's goal. But the senior's shot across the box was wide of the left post.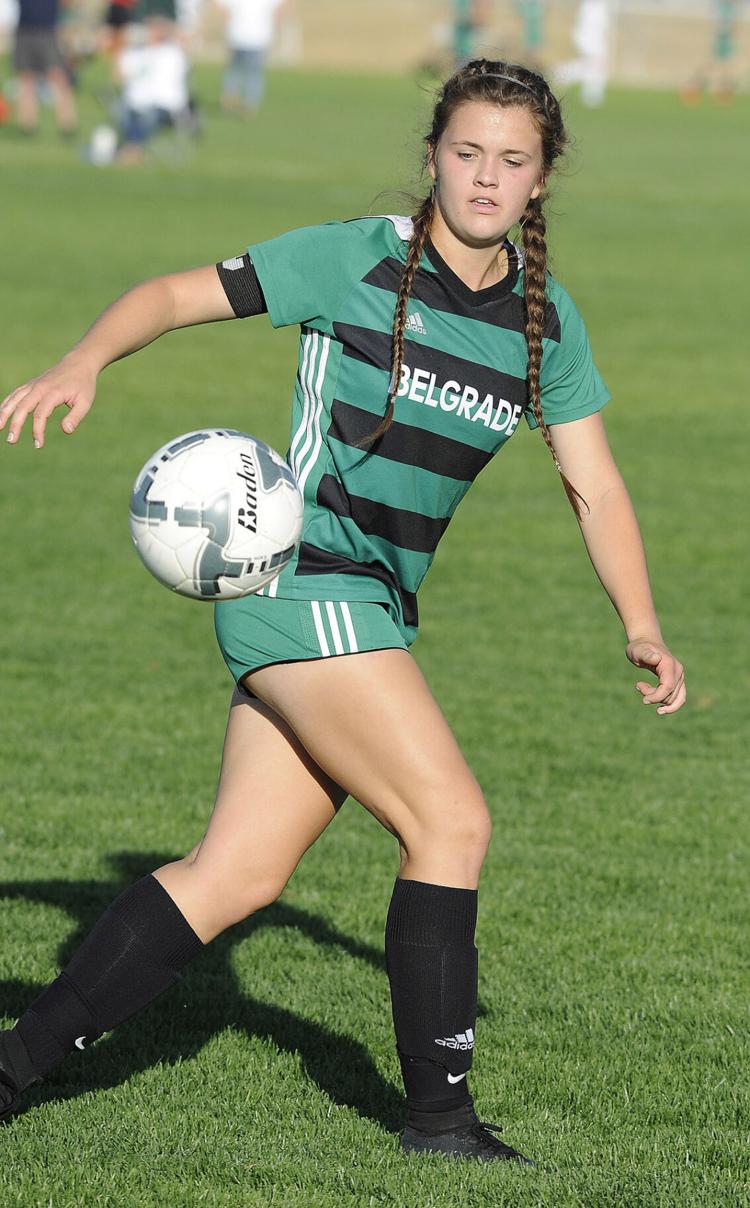 Hopes of a rally were dashed in the 79th minute when Avrie Costley scored after booting in a rebound after Turner had made a save on McElhenney.
While Great Falls scored three times, Turner made several big saves in the second half to keep it a two-goal game, and she finished with 16 saves.
"Mack had an amazing game. Yes she made an early mistake, but she didn't let that get to her and then she made flying saves and clutch fingertip saves all game," said Bridwell. "It could have been and should have been 2-1. She had an amazing game."
The loss was the fourth time the Panthers have been shut out this season, and Bridwell was not pleased with the effort. He noted that players are standing around watching and waiting for a teammate to make something happen rather than staying engaged with what's happening on the field.
"Our win of the season was because we all did everything," Bridwell said. "So that's what we have to bring from here on out is everyone has to do their job as best they can with as much intensity as they can. If we can do that we can get more points from this season and we can keep striving."
Belgrade is back in action at Billings Skyview on Thursday and then hosts Billings West Saturday.
Great Falls 3, Belgrade 0
Great Falls     2  1  -  3
Belgrade        0  0  -  0
GF - Macie McElhenney (unassisted), 5th
GF - Anslee Klinefelter (McElhenney), 10th
GF - Avrie Costley (McElhenney), 79th
Shots: GF 23, Bel 10. CK: GF 5, Bel 5. Fouls: GF 4, Bel 2. Saves: GF 7 (Rylee Schei), Bel 16 (Mackenzie Turner).