BOZEMAN — Belgrade's bench erupted when the Panthers appeared to have kept the game at a standstill.
But they were quickly let down. Gallatin's Max Burke followed on his blocked penalty kick and scored. This gave the Raptors their first lead of the game — one they never let go of.
This was after the Panthers were leading by one goal at intermission. But Gallatin took over in the second half.
After Burke's score, the Raptors celebrated and jogged back to midfield. A Gallatin player yelled "momentum" to remind his teammates to not slow down.
The Raptors never did. They ended up with a 3-1 Eastern AA victory over Belgrade on Saturday at Bozeman High School. This was the program's first-ever win in its inaugural season.
"We did not play well," Belgrade head coach Sydney McCauley said. "We can play a lot better than that. We just weren't connecting as a team."
The Panthers were in control for most of the contest. After a back-and-forth battle in the early minutes, Belgrade's Will Mauritsen scored on a long shot, giving the Panthers a lead they would take into halftime.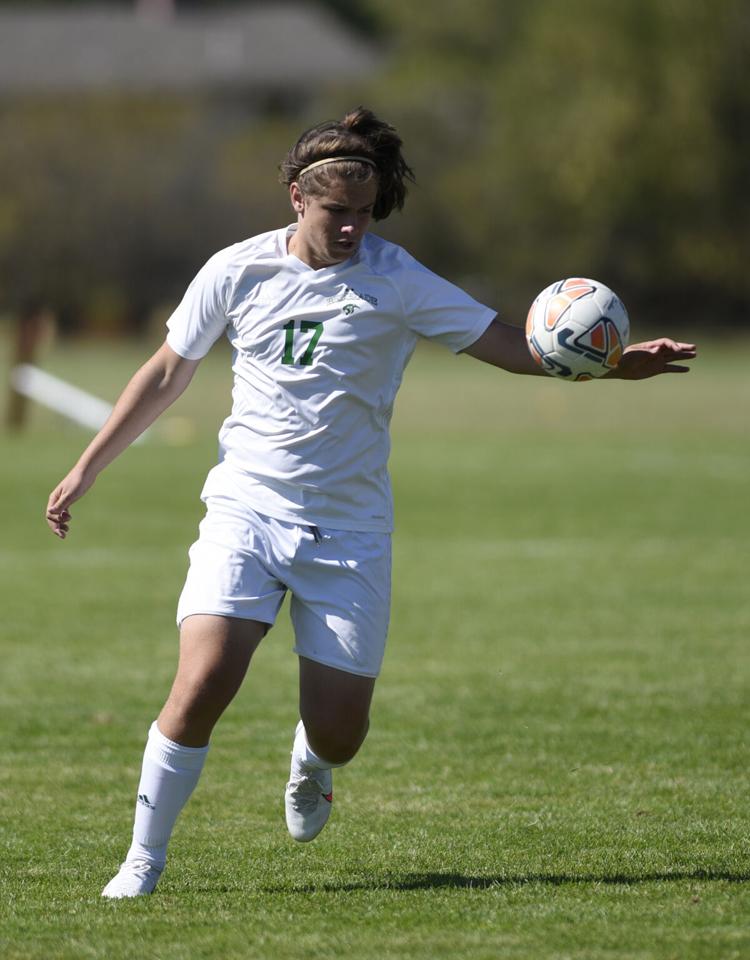 McCauley wanted her team to act like it was tied, though. She wanted the Panthers (2-4-0) to perform with urgency.
Once Gallatin scored in the second half, McCauley said the Panthers "just got back on our heels" and couldn't recover.
"We try to work on that all the time," McCauley said. "I think it will come with time and experience. There's a lot to it. We have a lot of young players who haven't really played at this level before. It just comes with time."
Burke scored Gallatin's first two goals, and John Shaler recorded the third.
McCauley said her team needs to work on their technical skills as well as the mental aspect of the game.
"As soon as we score, we (have to) just mentally prepare like it's 0-0," she said. "We don't have a goal up, we just have to keep fighting, even if we're ahead."
Belgrade is back in action Tuesday at Billings Senior.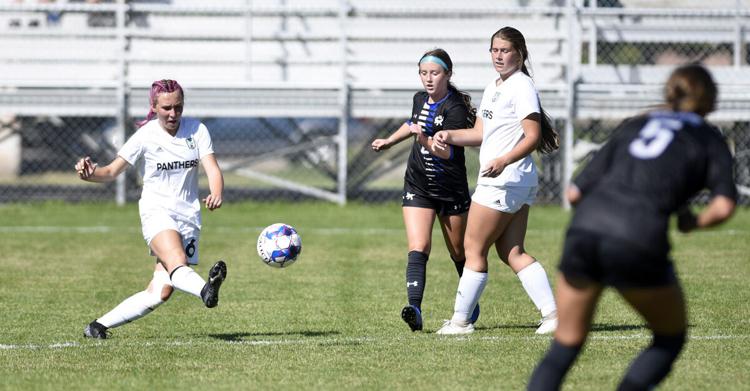 Belgrade girls fall to Raptors 5-2
Olivia Collins scored four goals to lift the Raptors to a 5-2 Eastern AA win over Belgrade on Saturday at Bozeman High.
Belgrade head coach Carl Bridwell knew how talented Collins would be, and he believes her quickness, aggression and calmness in front of the net allowed her to thrive.
Bridwell noted the Panthers were missing four starters for various reasons.
"Our team works really hard, but we're playing with skin and bones," Bridwell said. "It's kind of the next man up and seeing how we can play through that. Every game is going to be a grind in some capacity like this."
The Raptors (3-2-0) led 2-0 and halftime then outscored Belgrade 3-2 in the second half. Peyton Robertson and Abbie Morin scored the Panthers' goals.
Belgrade (0-4-2) is back in action Tuesday at Billings Senior.
Boys
Gallatin 3, Belgrade 1
Belgrade        1  0  -  1
Gallatin        0  3  -  3
Bel - Will Mauritsen
Gal - Max Burke
Gal - Burke
Gal - John Shaler
Girls
Gallatin 5, Belgrade 2
Belgrade        0  2  -  2
Gallatin        2  3  -  5
Gal - Olivia Collins
Gal - Collins
Gal - Collins
Gal - Collins
Gal - Maria Matosich
Bel - Peyton Robertson
Bel - Abbie Morin