Having held defending state champion Billings Skyview scoreless for more than 60 minutes a week ago, Carl Bridwell opted to stick with the same alignment. But the three-back system failed yield the same result Saturday afternoon.
Belgrade gave up three goals before 15 minutes had ticked off the scoreboard at the Belgrade Youth Sports Complex en route to a 3-1 Eastern AA loss to Great Falls on senior-parent day.
"Held them (Skyview) for 62 minutes," Bridwell, who is Belgrade's first-year coach, said. "It was just a very different team and a very different game plan against Great Falls today. So when we switched back to what we knew how to play, and got past that initial shock of what they did to us, we played a lot better. But we just couldn't find the back of the net until the very end."
Macie McElhenney scored all three of the goals for the Bison beginning in the third minute. The junior found the back of the net again in the 6th and 14th minutes.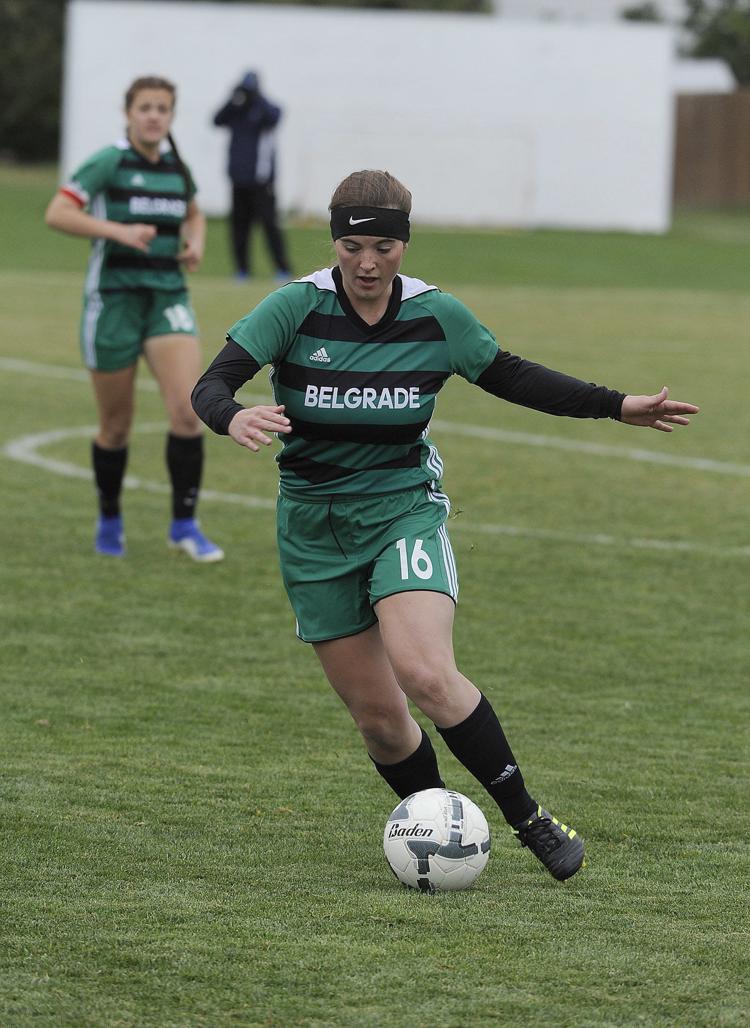 The Panthers (2-5-1) had hoped to limit Great Falls' opportunities with the alignment that had worked so well against Skyview. But they appeared shell-shocked after surrendering the three quick goals.
"They had a very stout game plan and it was effective in that first 10 minutes, and then we switched back to what we knew and from there possessed," said Bridwell. "We just couldn't finish in that final third."
Belgrade controlled the majority of possession in the second half, and finally broke through in the 76th minute when Sarah Marshall played a through ball to Dalani Brayton, who scored on her ensuing shot.
Great Falls outshot the Panthers 23-11, and McKenzie Turner finished with 14 saves for Belgrade.
After notching a pair of wins and a tie in the first half of the season, Bridwell noted opponents are no longer overlooking the Panthers.
"I think that the other teams recognize what we've accomplished so far and that they're not laxed about coming here anymore or playing us anymore," he said. "So we have to take that into account because we were the surprise of the season to see that we could get some points off of Bozeman and some other teams."
Belgrade returns to action Oct. 11 hosting Billings West.
"Now we just have to look forward to our next games and see what results we can get out from that," Bridwell said.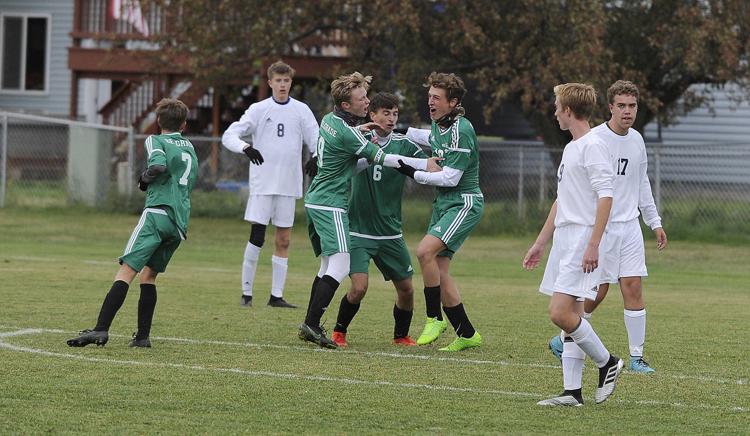 Panthers' boys rally, but fall to Bison 3-1
They were controlling possession and scored a second half goal to tie the match. But ultimately, a lack of composure cost Belgrade Saturday.
The Panthers played the final 31 minutes of an Eastern AA match against Great Falls down a player due to a red card, and it eventually led to a 3-1 loss on senior-parent day.
"Like I told the guys after the game, we played well," first-year Belgrade coach Jeff DeBuse said. "But it was just our composure that kind of let us down."
Trailing 1-0 early in the second half, senior defenseman Sean Smith was given a yellow card following an aggressive play. As he was leaving the pitch, fellow senior Nathan Haycock was given a red card by the referee.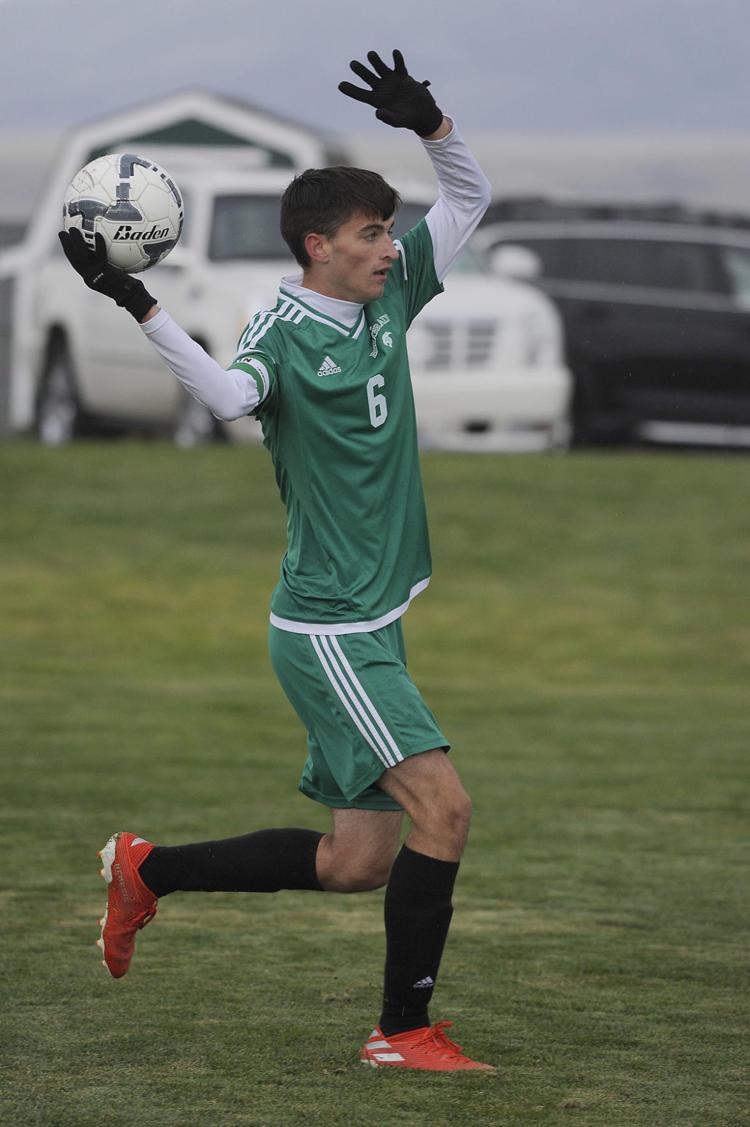 "Sean had a hard tackle and got a yellow card. It was a really physical game and Nate was talking to the ref about the call and I don't know what was said. But he got sent off after that," said DeBuse. "We played one down the rest for the game and it's just kind of tough to be able to keep playing the style that we were playing from the first 60 minutes of the game."
The Panthers (0-8-0) managed to maintain focus long enough for E.J. Dewell to knock a shot off the cross bar in the 58th minute. Alessandro Pin gathered in the rebound and scored to knot the match at 1-1.
But after making a keeper change in the 67th minute, the Bison scored less than a minute later when Ethan Hann beat Eduardo Delgado for what turned out to be the game-winning goal. Trey Nelson had started in goal for the Panthers as Delgado, the team's usual starting goalie, missed the first half due to another commitment.
"I don't think it was Eddie's fault at all. It was just the situation and they got a good look in front of the goal and the kid had a really good shot on it. Placed it really well and it went in," said DeBuse. "It don't think it was because of the keeper change."
Hann also scored Great Falls' first goal, while Corbyn Smyth sealed the victory in the 74th minute, chipping the ball over Delgado from just outside the left side of the box.
Despite the loss, Belgrade actually outshot the Bison 15-10 and had a pair of shots hit the cross bar and several others that just missed.
"We hit the cross bar and post four or five times today," said DeBuse. "One of them has to get on the right side of the post, but it wasn't our day."
The Panthers return to action Oct. 11 hosting Billings West before traveling to Billings Senior the next day.
Girls
Great Falls 3, Belgrade 1
Great Falls      3  0  -  3
Belgrade        0  1  -  1
GF - Macie McElhenney (Hannah Mart), 3rd
GF - McElhenney (unassisted), 6th
GF - McElhenney (unassisted), 14th
Bel - Dalani Brayton (Sarah Marshall), 76th
Shots: GF 23, Bel 11. CK: GF 4, Bel 1. Fouls: GF 4, Bel 3. Saves: GF 8 (Jorgi Hawthorne, Rylee Shei), Bel 14 (McKenzie Turner).
Boys
Great Falls 3, Belgrade 1
Great Falls      1  2  -  3
Belgrade        0  1  -  1
GF - Ethan Hann (unassisted), 7th
Bel - Alessandro Pin (unassited), 58th
GF - Hann (unassited), 68th
GF - Corbyn Smyth (Gavin Groshelle), 74th
Shots: GF 10, Bel 15. CK: GF 5, Bel 5. Fouls: GF 7, Bel 11. Saves: GF 7 (Trevin Smith), Bel 6 (Trey Nelson, Eduardo Delgado).