While they couldn't quite finish what they started Tuesday night night, Belgrade's volleyball team took a huge step forward.
The Panthers won their first two sets of the season and had match point in the fifth before losing to Bozeman in the Belgrade Special Events Center. The Hawks rallied to post a 25-19, 24-26, 25-14, 10-25, 16-14 Eastern AA victory.
Belgrade fell to 0-5, but first-year head coach Brit Murphy noted the contest gave players a much needed boost of confidence.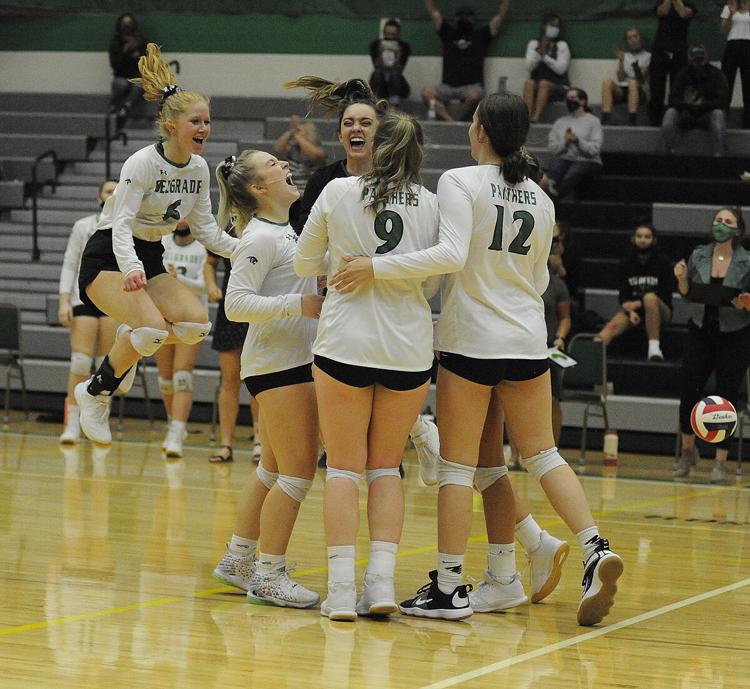 "I think that they now realize that they can do everything that we've been telling them that they can do, but they needed to see it for themselves," she said. "I think it just shows all the potential that we have."
The Panthers had match point at 14-13 following a block by Taylor Nicks, but Bozeman scored three consecutive points to escape with the victory. The contest concluded on back-to-back hitting errors by the Panthers, but Murphy was please with the overall performance considering she was missing two starters.
Brytan Rogers missed her second consecutive match due to an injury and fellow senior Kamie Gorrell did not attend the contest. Thus, freshman Josie Blazina and junior Rhea Zahller saw significant action after moving up from the junior varsity.
"Those JV girls knew that they had to come up and give it their all and they did," Murphy said. "So not having Kamie here they had to fill an extra (bigger) void now than even the last time that they played."
After winning the second set, and then struggling in the third, Belgrade jumped out to an 11-1 lead in the fourth. Olivia Wegner and Delanee Hicks each had strong service runs to spark the early momentum.
But Bozeman bounced back in the fifth set and rode the arm of Jordan Radick. The 6-foot-2 middle hitter, and Montana State University commit, tallied five kills in the game to get the Hawks within 11-10.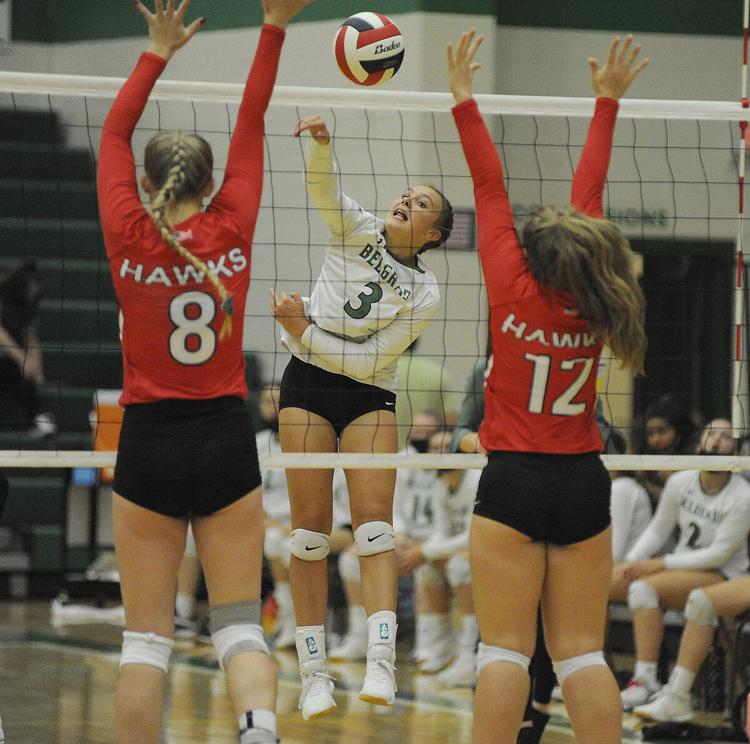 The set was then tied at 11, 12, 13, and 14 before the Hawks eventually prevailed.
Belgrade finished with a season-high 24 kills led by Tayler Thomas, who had a career-high 13. Tycelee Bowler and Wegner combined for 33 of the team's 62 digs, while Thomas had 10.
"They were really, really fired up before the game started and they showed it," said Murphy. "They came out to play today."
Belgrade is back in action Saturday afternoon with a conference match at Gallatin. It will be the first-ever meeting between the programs.
Bozeman def. Belgrade 25-19, 24-26, 25-15, 10-25, 16-14.
BOZEMAN (2-2) - Stats not provided.
BELGRADE (0-5) - Kills: 24 (Tayler Thomas 13). Digs: 62 (Olivia Wegner 18, Tyclee Bowler 15). Blocks: 5 (Taylor Nicks 2). Aces: 10 (Wegner 3). Assists: 23 (Delanee Hicks 19).