After spending the first four weeks of the season against Class AA competition, Belgrade's tennis teams finally got a look at a pair of conference foes Saturday.
The Panthers' boys and girls both split duals with the boys beating Park County and losing to Fergus County at home, while girls posted the same results in Livingston.
"We were playing AA up until today. This was our first proper A matches in our division," Belgrade coach Justin Arndt said. "I think it was just good to see them play against two teams in our division and see where we're gonna sit, and have a better idea of what divisionals are going to look like in a few weeks."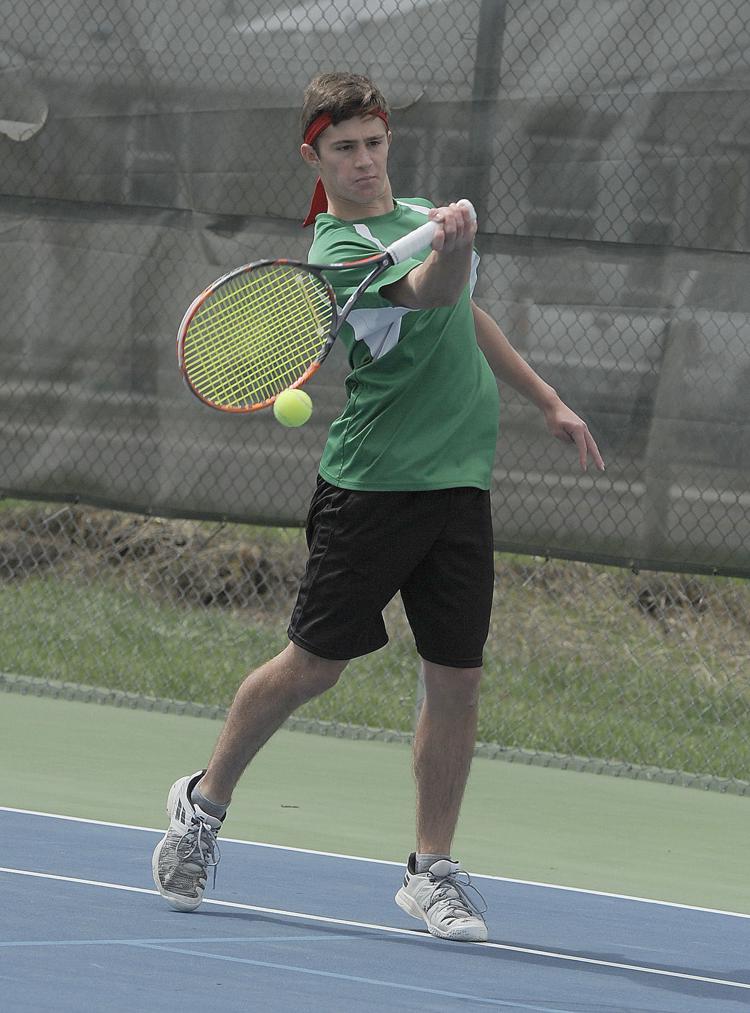 Belgrade's boys defeated Park 5-2  on the strength of three victories at singles. Seth Koltz beat Jack Lane 6-4, 6-4 at No. 2 singles, while Logan McCauley defeated Nick Locket 6-3, 6-0 at No. 3 singles. Dawson Brooks had the most impressive victory, beating Caden Johansen 6-0, 6-0 at No. 4 singles.
"It was good to see some of these guys — Seth, Logan and Dawson, all at singles — getting wins on the boys side," said Arndt. "Especially against Park because Park is always tough."
Fergus was equally as tough and posted a 6-1 dual victory. Brooks had the Panthers' lone victory, beating Michael DeGuzman 6-1, 6-0.
While he didn't post a victory, Jackson Thorn was very competitive at No. 1 singles. He lost to Park's Peyton Murphy 6-7, 6-7 and then to Fergus' Jayce Phillips 3-6, 5-7.
"Jackson was close," noted Arndt. "Jackson was right there with Jayce."
Quinn Gannon and Derek Foster won at No. 2 doubles against Park, while Coulter Thorn and JD Hoppe were victorious at No. 3 doubles.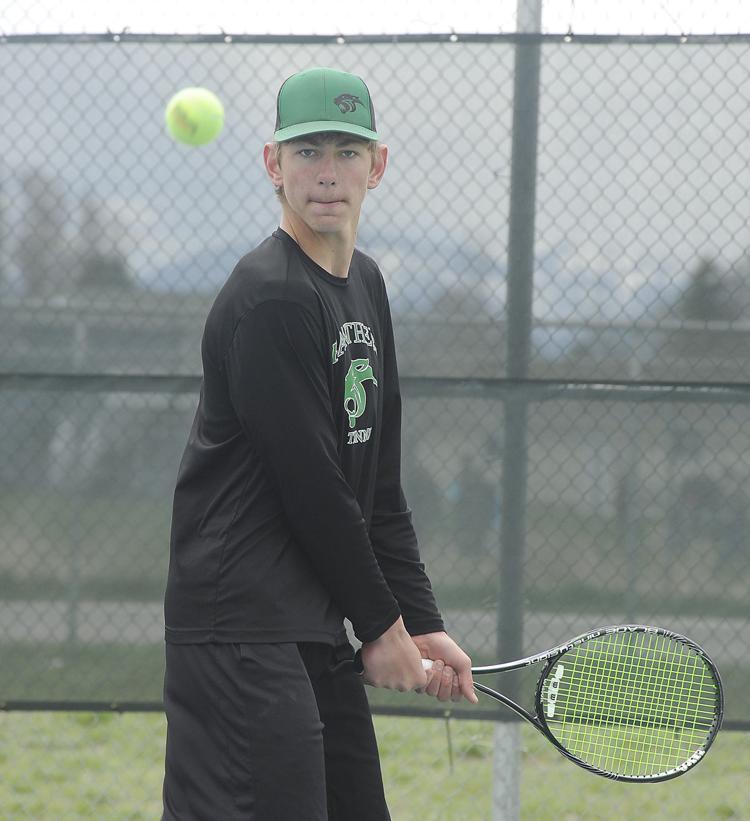 On the girls' side, Alexa Dreyer posted a pair of victories at No. 3 singles. She beat Park's Dawn Kinnick 6-2, 6-2 and Fergus' Taylor Haugen 6-2, 6-2.
"Alexa Dryer, who actually played doubles most of the year, stepped up into singles and won twice," said Arndt. "She didn't drop a set."
The girls' matches began with the score tied at 2-2, and Hanna Stokke and Ava Wagner each notched wins at No. 1 and No. 4 singles against Park. The Panthers won the dual 4-3, but lost to Fergus 4-3.
Wagner finished 2-0 on the day after beating Fergus' Ellie Kuhlmann 6-2, 4-6, 10-5. Stokke split, losing to Fergus' Tessa Gatz in a third set tie-breaker 6-4, 5-7, 8-10.
"Tessa and Hanna played last year at divisionals and that was one of the matches that Hanna had to win to go to state, and she did. She beat Tessa in a tie-break," said Arndt. "But Tessa won today, so good for her. They're both really good competitors."
Kyla Anderson and Talia Gilpin won at No. 3 double against Park, while Riley McMahon and Fiona Collins won at No. 3 doubles against Fergus.
Belgrade returns to action at a tournament in Billings May 3-4.