State tournaments would have been held around Montana for teams this weekend had the COVID-19 pandemic not forced the Montana High School Association to cancel spring sports.
With that in mind, Belgrade will be honoring its spring seniors Thursday with a caravan around town. It's slated to begin in River Rock beginning at 7 p.m., and the public is encouraged to line the streets to honor the athletes.
"We'd just like for them to look at the route, find a spot that is out of traffic and convenient, and just line it. Honk you horns, cheer as they go by, wave at them, that sort of stuff," Belgrade Activities Director Rick Phillips said. "If you want to make a sign for the seniors — whatever they want. Line yourself up along the route and we're just going to drive by and wave."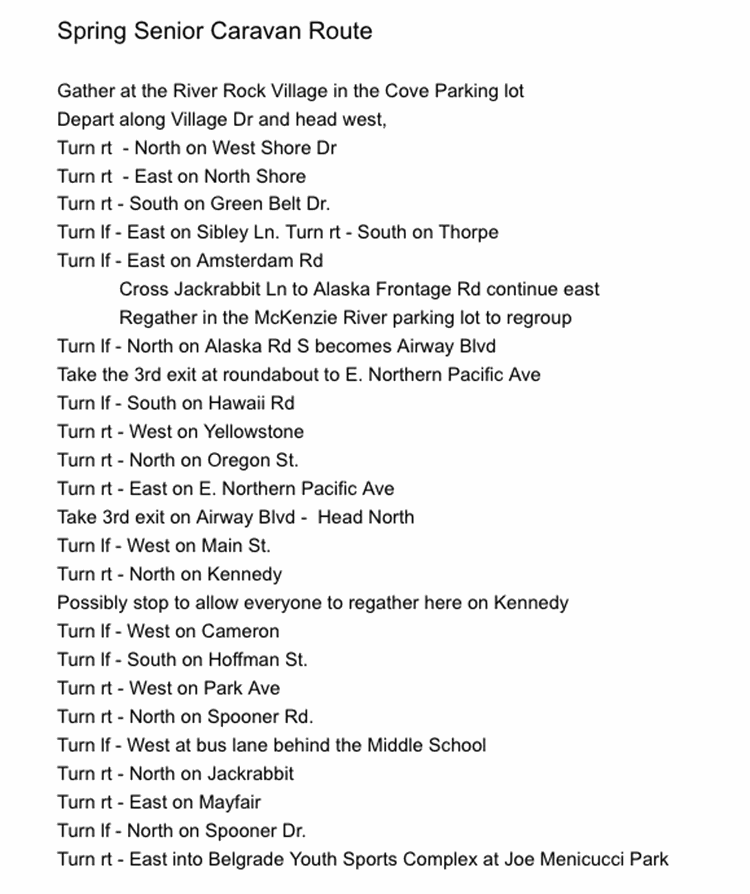 There are approximately 30 seniors from softball, track and field, and tennis  expected to participate in the caravan, which will be led by a Belgrade Police vehicle. The parade route includes Main Street and will eventually end on Spooner Road where the athletic fields are located.
The lights at the football stadium and softball complex will be turned on at 7 p.m., and a video will also be released at that time on social media honoring the seniors.
"It'll be an online thing either through Facebook or through YouTube or something," Phillips said. "But they'll be some type of video tribute for our seniors."
The athletes will wrap up the caravan at their respective playing fields.