Belgrade High's soccer teams once again shined this fall in the school's final season in Class A, and three members are moving on the next level.
Seniors Mariah Morgan, Elizabeth Gilbertson and Luke Turner signed letters of intent Wednesday morning to play college ball. Morgan is headed to Long Island University in New York, while Gilbertson and Turner have joined the programs at the University of Mary in North Dakota.
While she has no ties to the east coast, Morgan is making the biggest leap by moving across the country.
"I always knew that I wanted to go out of state. Who would have thought I would have ended up in New York," she said. "But I'm excited that I did."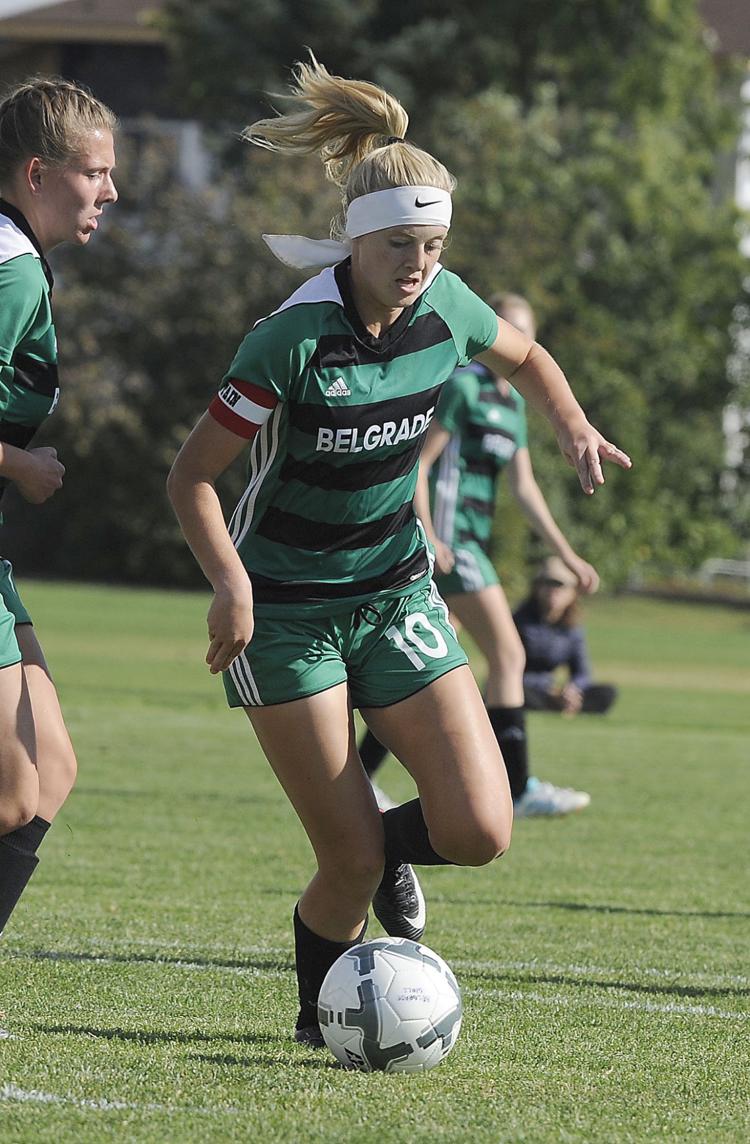 Gilbertson and Turner were attracted not only to the soccer programs at the University of Mary, but the academics as well. Gilbertson has already had an interview with the physical therapy department and been accepted into the program, while Turner plans to enter the pre-chiropractic program.
"I really liked the campus when I went on my visit. I love the coach, really good guy," said Turner. "And I like the dynamic of the team that they have there."
Added Gilbertson: "Out of like all the visits I've been on the team was the most welcoming there. And it's only eight hours away, and I kinda want to stay closer to home."
The trio helped their respective teams reach the state semifinals, and Morgan and Turner both set school records in the process.
Morgan's 21 goals broke the single-season program record of 19, while Turner posted five shutouts in goal en route to etching his name into the Montana High School Association record book with an all-class state record 16 career shutouts.
Turner also enjoyed the most success, helping the Panthers reach three state championship matches and win back-to-back titles in 2016 and 2017. This year Belgrade was upset in its bid to reach an unprecedented fifth consecutive final.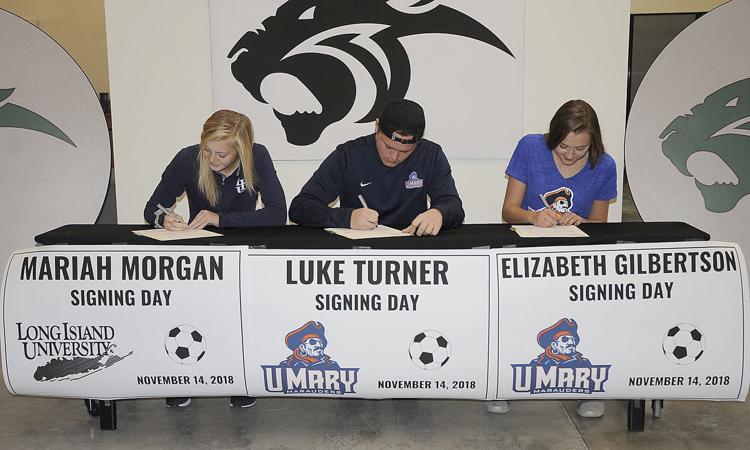 "My freshman year we obviously lost the state championship. So it's not the first time that we've been close and not got there," said Turner. "But I had a pretty good four years. I couldn't have played with better people. It was a good time."
The girls' team lost to Laurel in the semifinals for the second time in three years. But Gilbertson and Morgan only have fond memories of the experience.
"This year it was really great. It was the farthest that I ever went since I wasn't here my sophomore year," Morgan said. "It was just really fun playing with everyone again."
"I didn't get to play all four years, but the biggest thing about our team is we call each other sisters. We're all so close," added Gilbertson. "I love that about this team and even if we didn't get all the way, everyone's driven and determined on the team. That's something that I found in U-Mary, and that's another reason why I chose that school."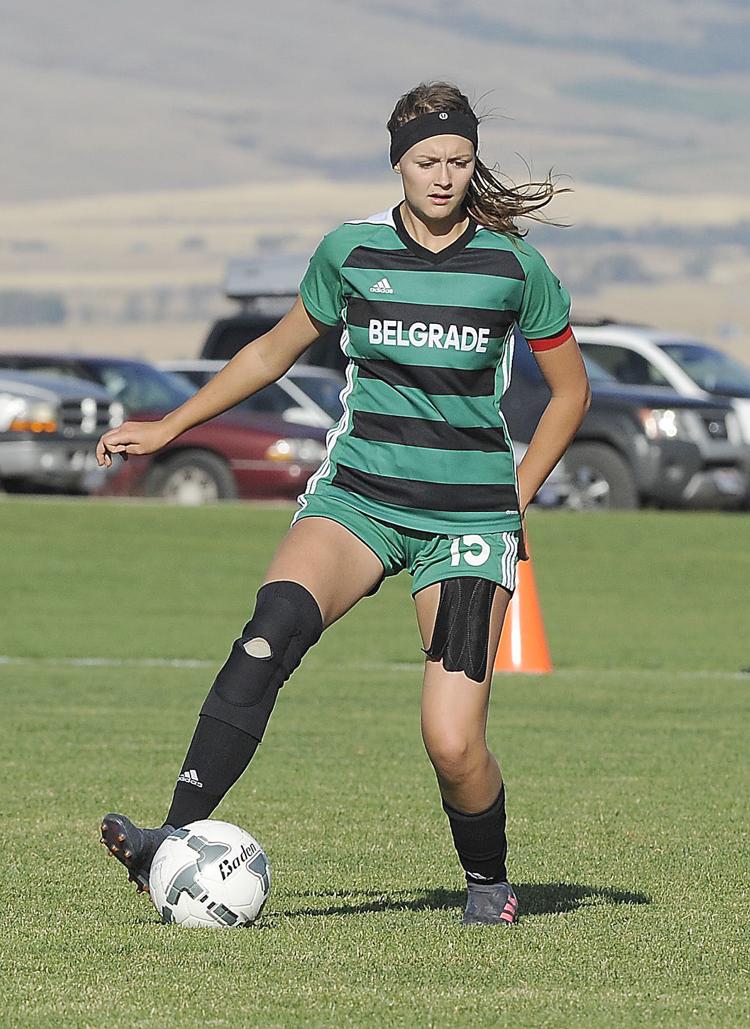 Morgan was a three-year starter for the Panthers and earned All-State honors this past season. She set a freshman record for goals scored (9) in 2015, but transferred out of state as sophomore before returning to Belgrade to finish high school.
Morgan amassed 40 career goals, which ranks second behind the 47 tallied by former standout Jamie Greany, and 16 assists. Her play caught the attention of many college coaches as did her effort in club ball.
"I played for a lot of different teams and I played in a tournament in San Diego, and right after that they (LIU) contacted me," said Morgan. "It was just a really great offer and I like the coach a lot. It seemed like it would be a great adventure to go all the way on the east coast and just play for a good school."
Gilbertson, a defensive stopper along the back line, earned All-State accolades as a sophomore. But she missed her entire junior season after suffering a torn ACL at a summer camp.
Gilbertson returned this season to once again anchor the back line and earned All-State honors again on a defensive unit that posted six shutouts and allowed 19 goals.
"Going to tournaments that I was invited to I wasn't as confident as I could have been. So I didn't play my best for a while, but now it's kind of getting back to where I used to be," Gilbertson said of recovering from the injury. "The (UM) coach, she's torn both of hers, and she played for that school. So it's not a problem there."