In what possibly could have been his final appearance in a Belgrade uniform, John Mears was announced at the scorer's table, walked to center mat, and had his arm raised in victory.
Mears won by forfeit at 182 pounds Saturday night in a dual against Butte High. It was the first time the senior has been on the mat since suffering a concussion in December, and the three-time state champion received a standing ovation.
"On a night like tonight when you get the crowd to stand up and give him a nice little ovation there at the end is something else," Panthers coach Sean Dellwo said. "With the uncertainty of next week, I thought it was appropriate to get him out there."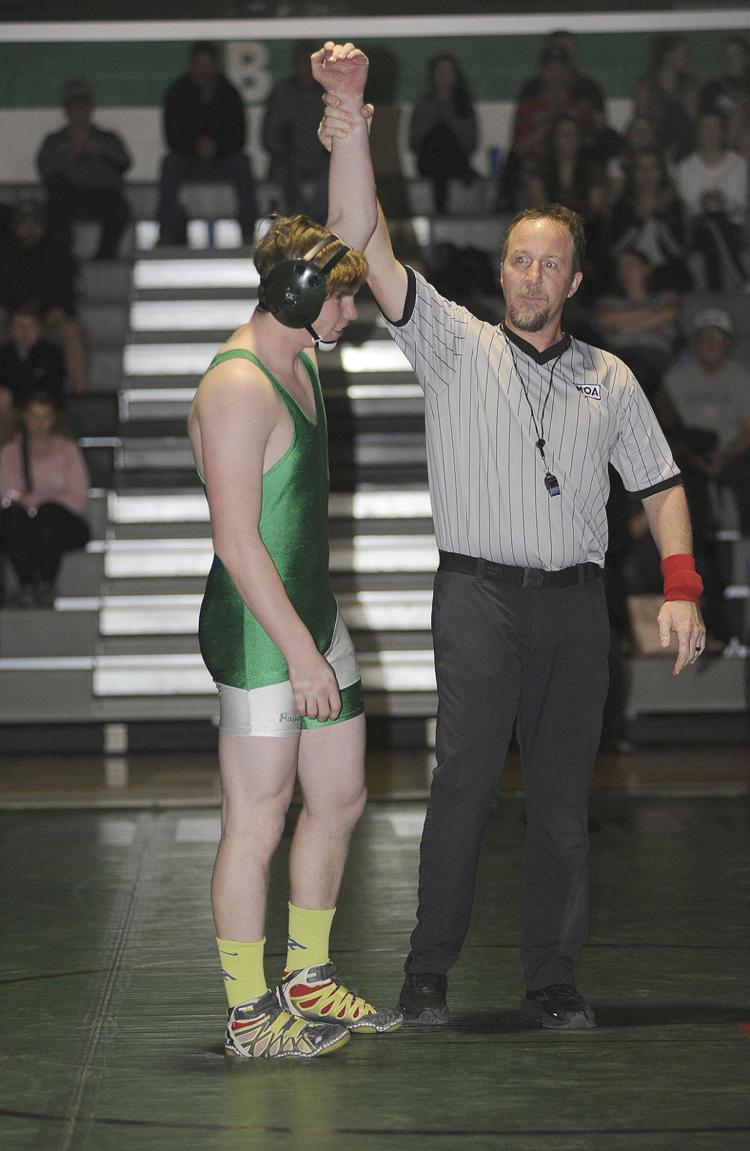 It's unclear if Mears, who is still dealing with lingering effects of the concussion, will be cleared for the Eastern AA's seeding tournament, which will be held in Belgrade Feb. 8.
Thus, Mears' appearance helped fuel an inspired effort by Belgrade.
"There's no words that can express how much I love John Mears and the team loves John Mears. What that kid has done not only for Panther wrestling but wrestling in the state of Montana is a lot. That guy has worked his tail off for four years, actually longer than that," said Dellwo. "He does all the right things, he's a 4.0 student, he's a kid that everybody likes in school ... so he's that kid and it shows."
Belgrade lost the dual 37-32, but it was one of the team's better performances of the season.
"There was a lot of fight. Honestly, we showed a lot of spirit that we haven't seen in a little while," said Dellwo. "I would say Tuesday and Thursday we were hanging our heads a bit. We took it easy yesterday in practice. And I just said, 'Guys, we've got to have positive thoughts when we step out on the floor,' and they did it."
The Panthers lost to Laurel, 59-12, and Billings Skyview, 40-36, earlier in the week. The dual against Butte was close throughout and the difference was six points Belgrade gave up on a forfeit.
"They went out there and they battled in every single position and it was a fun dual. And it's a good way for the seniors to end too," said Dellwo. "We want the win, of course, and I think we can get it with one match here or one match there. But it's nice to be in it and that's something that hasn't always been the case."
Freshmen Colten Gutenberger and Carter Schmidt got the Panthers off to a good start with first round pins and 103 and 113, respectively.
"They did what they were supposed to do," said Dellwo. "They wrestled tough."
The Bulldogs bounced back to win the next five matches, including a 13-5 major decision by Kip Pumnea at 120 against Roy Deguzman.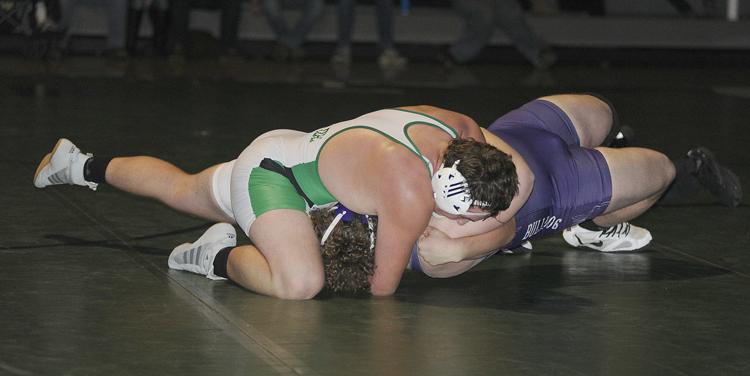 "He (Deguzman) had a tough time about halfway through that match," said Dellwo. "But he grinded it out and that's something that I haven't seen all the time from any of our wrestlers really."
The Bulldogs won by fall at 126 and 132, and then by forfeit at 138, to take a 22-12 lead. At 145, Anthony Liva held off Belgrade's Gage Meyer for a 10-6 win. Meyer had tied it at 5-5 early in the third period before Liva took the lead for good on a reversal.
Senior Brendan Gill got the Panthers back on track with a tech fall of Tucker LeProwse at 152.
"How about that match," Dellwo said. "He hasn't wrestled that solid in a couple of years I would say. And that was just a great match for him.
"He's coming off of an injury and he's still dealing with it. To be able to know that he can wrestle through the injury I think is very important."
Freshman Logan Linn recorded a second round pin of Dylan Averyt at 160, and then Mears by forfeit at 182, to trim the deficit to 31-29. But Belgrade was open at 205, which allowed the Bulldogs to secure the dual win.
In the finale, Zayne Konkol nearly pinned Zach Tierney in the first period. The Belgrade senior held on from there to win the heavyweight match 9-4.
"Getting a guy in danger and then to last the whole match, I don't know, that might be his fourth or fifth match where he's gone all three periods," said Dellwo. "So to be able to just grind it out and wrestle a super solid match was a nice way to end the night."
Gill and Meyer each won by fall against Billings Skyview. The remainder of the Panthers' points came off of forfeits at 103, 113, 126 and 285.
"To rebound the way we did from earlier this week was very positive and I hope we carry that momentum into Monday," said Dellwo.
Billings Skyview 40, Belgrade 36
103 - Colby Andres, Bel, won by forfeit. 113 - Dyson Kinnaman, Bel, won by forfeit. 120 - Talen Barrington, BS, mdec. Roy DeGuzman, 12-3. 126 - Christian Lingenfelter, Bel, won by forfeit. 132 - Caleb Partridge, BS, pin Alley Antonsen, :17. 138 - Malachi Riddle, BS, pin Caidan Pollock, 3:06. 145 - Gage Meyer, Bel, pin Cassidy  Savaria, :28. 152 - Brendan Gill, Bel, pin Nathan Kojetton, n/a. 160 - Nathan Kojetton, BS, pin Hunter Rowan, 5:24. 170 - Keevan Alexander, BS, pin Tayden Vitt, :40. 182 - Dillon Barrington, BW, pin Hugh Donaldson, :14. 205 - Chris Lich, BS, won by forfeit. 285 - Jess Roethle, Bel, won by forfeit.
Butte 37, Belgrade 32
103 - Colton Gutenberger, Bel, pin Reid Whitlock, 1:14. 113 - Carter Schmidt, Bel, pin Cowhen Houchen, 1:03. 120 - Kip Pumnea, But, mdec. Roy DeGuzman, 13-5. 126 - Gavin Vetter, But, pin Brock Colarik, 1:29. 132 - Wiley Dallaserra, But, pin Alley Antonsen, 3:44. 138 - Aiden Tierney, But, won by forfeit. 145 - Anthony Liva, But, dec. Gage Meyer, 10-6. 152 - Brendan Gill, Bel, tech fall Tucker LeProwse, 19-3. 160 - Logan Linn, Bel, pin Dylan Averyt, 3:39. 170 - Dominick Scown, But, pib Tayden Vitt, :46. 182 - John Mears, Bel, won by forfeit. 205 - Kameron Moreno, But, won by forfeit. 285 - Zayne Konkol, Bel, dec. Zach Tierney, 9-4.