Hazel Eaton and Ellie Milesnick insist it wasn't planned. The fact that they'll continue to be softball teammates over the next two years is just a happy coincidence.
As the only seniors on Belgrade's team this season, the duo appeared headed down different paths following graduation. But now they've both committed to playing at Miles Community College, a first-year program based in Miles City.
"We did not plan it whatsoever," Milesnick said. "Hazel committed and then I was like, 'Wow that would be really cool,' because the coach had already previously texted me and told me she was interested in me. I was like, "That would be really cool to continue my career with Hazel.' So I just said yes."
Eaton is a three-sport athlete for the Panthers — she also competes in basketball and volleyball — and was hoping to play at the next level, but wasn't sure which sport to pursue. That became clear when MCC head coach Shawna Juarez reached out to Belgrade assistant coach Eric Tomasetti.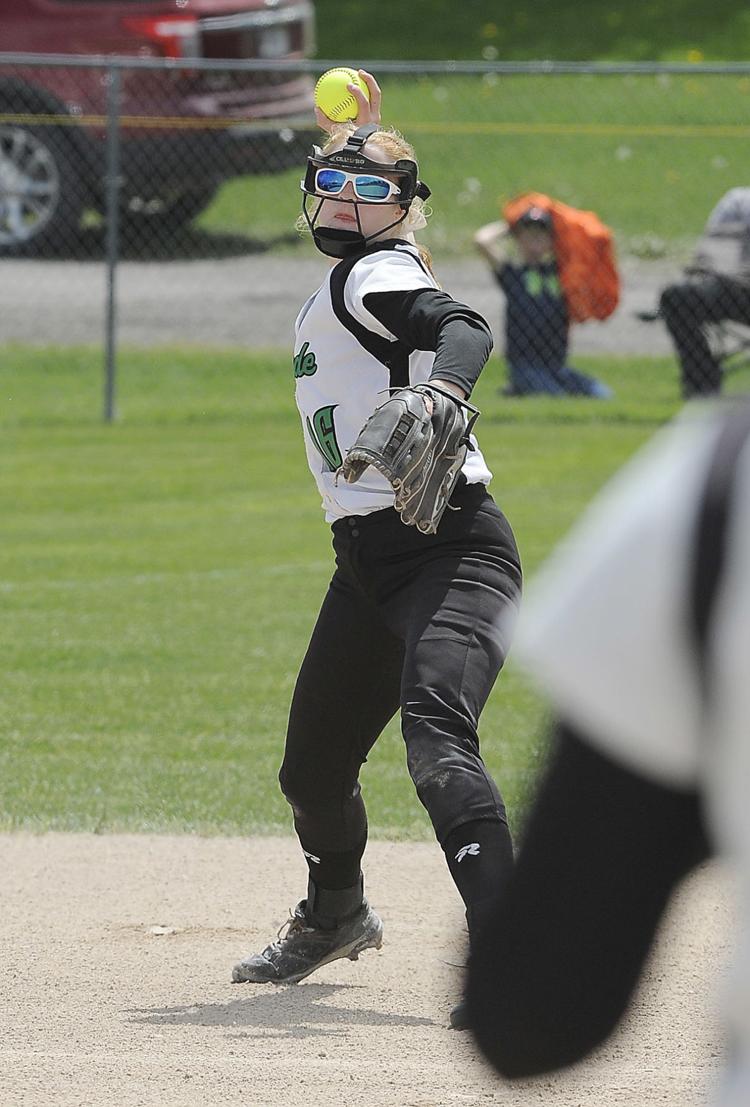 While they both agreed to join the program a little over a week ago, an official ceremony was held Tuesday afternoon with family, coaches and friends in the west parking lot of the Belgrade Special Events Center.
"I'm extremely happy they both signed, especially with all this happening," first-year Belgrade head coach Joey Roberts said. "At least they get to play next year and the year after I hope, but it's tough for them."
Roberts was referring to the COVID-19 outbreak, which led the Montana High School Association to indefinitely suspend spring activities. Coaches and players are preparing themselves for the possibility that there will be not be a softball season with the MHSA expected to render a decision by April 24.
As is the case for all athletes, and even more so for seniors, Eaton noted it's been a difficult time as the country practices social distancing.
"It's been rough for me because it's my favorite sport," she said. "So I haven't really gotten to play it, but I'm doing okay, I guess."
Fortunately, both Eaton and Milesnick will get another opportunity as collegiate athletes should this high school season be shut down by the MHSA next week. And, they'll help build the MCC program from ground up.
"I wanted to be a part of the program just because it was new. It was something that I could build a legacy off of and kind of leave for the girls that come to Miles City next," Milesnick, who had originally planned to attend Montana State University, said. "And that's exactly what I did here with Belgrade as well, so that's why I was attracted to it."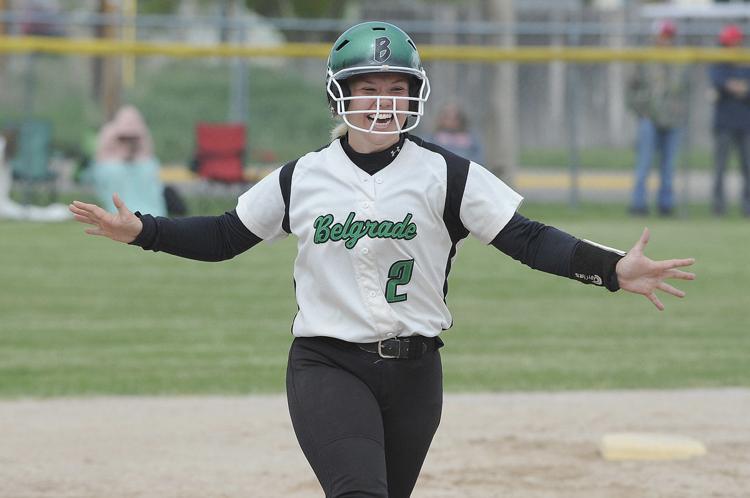 "They were very family oriented," Eaton added of the program. "I just loved the coach and the players that she had."
MCC was off to a 3-8 start in its inaugural season before it was canceled due to the pandemic. Now, Juarez has shifted her focus to the 2021 campaign and is excited to have added a pair of Belgrade players.
"We couldn't be more thrilled to add both Ellie Milesnick and Hazel Eaton to our softball program and academic institution. With their tremendous backgrounds of playing experience, high softball IQ, great skill sets, and coming from a tradition of excellence and winning, we know that they will make a major impact on the lives of many at MCC," Juarez said in an email. "We are extremely honored to have both of them on our squad, and are so thankful for our working relationships with their extremely talented coaching staff."
Eaton and Milesnick helped Belgrade win three consecutive Class A championships — the program moved up to AA this season — and post a 68-3 record during that span.
Eaton started at shortstop a year ago en route to earning second team all-conference honors in the Central A. She batted .417 with four doubles, a pair of home runs and 15 RBI's.
Milesnick was a part-time starter at catcher last year and batted .360 with three doubles, a home run and 12 RBI's. The home run came during the state tournament as the Panthers capped a perfect 23-0 campaign with four victories in Polson.
While primarily a catcher, Milesnick isn't quite sure where she'll play for the Pioneers.
"I'm just excited to be a part of the team," Milesnick, who plans to study nursing, said. "I don't really care where they put me."
Both Eaton and Milesnick hope to continue their careers after MCC.