THREE FORKS — After allowing two runs in the top of the third, Belgrade wasted little time responding.
The Bandits batted around in the bottom half of the frame en route to scoring nine times. That burst lifted top-seeded Belgrade to a 13-2 rout of Anaconda in a first round game at the Southern A District Tournament Thursday afternoon.
"Great answer right there," Belgrade manager Johnny Graham said. "I thought it was a collection of good ABs, quality at-bats. I thought our base running was exceptional that inning, so it just kind of all tied together."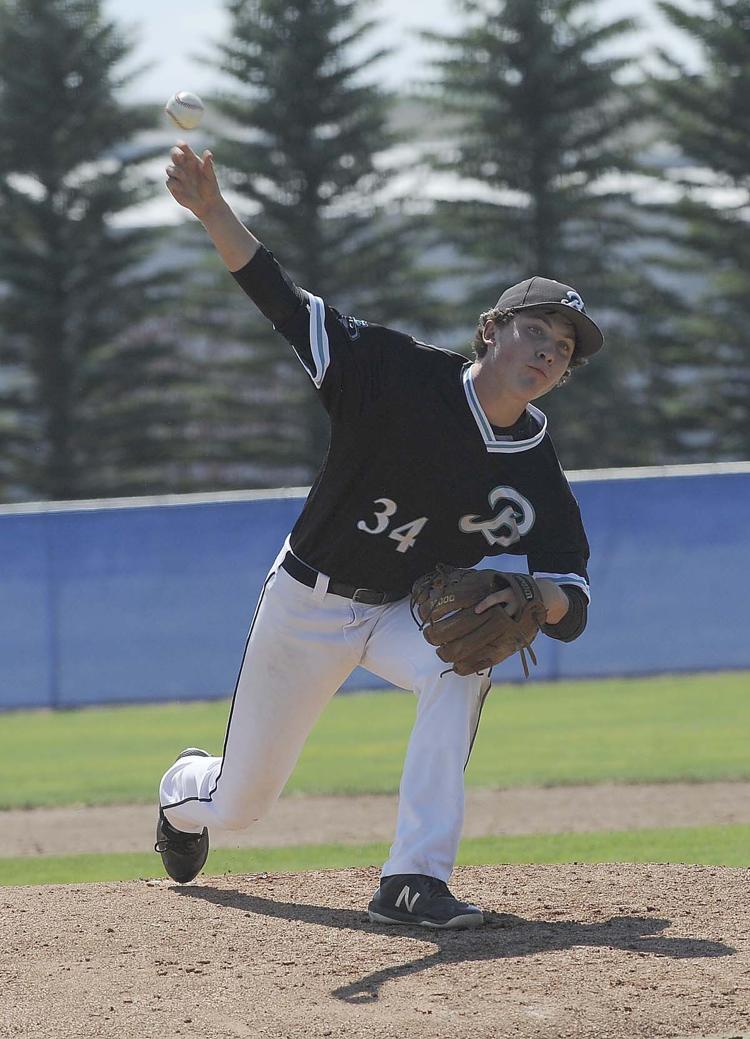 The Bandits (35-15) advanced in the winners bracket and will play Bozeman A at 2 p.m. Friday at Imerys Field. The No. 4 Bucks (22-27) shut out Dillon, 10-0, in their first round game.
"They're a good opponent," said Graham. "They've got good players, they're tough competition and they're tough to beat. So we got to come out and play good baseball if we want to leave with a win."
Belgrade scored twice in the first inning, but Anaconda tied the contest at 2-2 in the third. Wyatt Russell struggled on the mound, but got out of more trouble after the A's put runners on second and third with no outs by retiring three consecutive batters.
Russell was relieved in the fourth by Caleb Hoppe, who made just his second appearance with the Bandits' A team this season. He allowed just one hit and recorded a pair of strikeouts in a 20-pitch performance.
"I thought Russell did what we were hoping. We were going to keep him at 60 (pitches) or less and he allowed us to get him out of there with the lead. So credit to him," said Graham. "And Hoppe came in and did a heck of a job I thought. Caleb's going to be a really, really good arm. I think both those kids are."
The Bandits broke the contest open by scoring all nine runs with two outs. The offensive onslaught was highlighted by an RBI-triple from Alex Casas and a bases loaded double from Cooper VanLuchene that knocked in three runs.
Belgrade also capitalized on four walks, two hit batsmen, and three passed balls by Nate Blodnick. The A's pitcher finished with seven walks, while allowing 11 earned runs on just five hits.
Lane Neill and VanLuchene each had two hits for the Bandits, while Coby Richards was 1 for 2 and drove in three runs.
Thursday's results
Bozeman 10, Dillon 0
Belgrade 13, Anaconda 2
Butte 11, Livingston 1
Gallatin Valley 7, Helena 6
Boxscore
Belgrade 13, Anaconda 2
Anaconda                    002 00  -   2   6  1
Belgrade                      209 2x  -  13  7  2
Wyatt Russell, Caleb Hoppe (4) and Alex Casas. Nate Blodnick, Andrew Tallon (3) and Cory Galle.
ANACONDA (5-27) - Mason Worl 1-2, Pat Galle 1-2, Braedon Sawyer 1-3, Jayce Coughlin 1-3, Tommy Sawyer 0-2, Connor Sampson 1-3, Tallon 0-2, Blodnick 0-2, C. Galle 1-2.
BELGRADE (35-15) - Lane Neill 2-2 (3B), Cole Thomas 0-1, Seth Green 0-2, Coby Richards 1-2, Mason Jacobsen 0-0, Cooper VanLuchene 2-3 (2 2B), Casas 1-2 (3B), Isaiah Brandhorst 1-2, Wyatt Lambeth 0-3.