CHURCHILL — Manhattan Christian was denied a fifth consecutive district title Saturday after being held to a season low point total in the Memorial Event Center.
The Eagles shot just 20.5 percent from the field, which was also a season low, in a 52-44 defeat against Twin Bridges in the District 12C championship game. It was the first loss of the season for Christian, which along with the Falcons, advances to next week's divisional tournament in Deer Lodge.
Layne Glaus, who suffered his first loss as the Eagles' head coach, expects his team to bounce back after having its 19-game win streak snapped.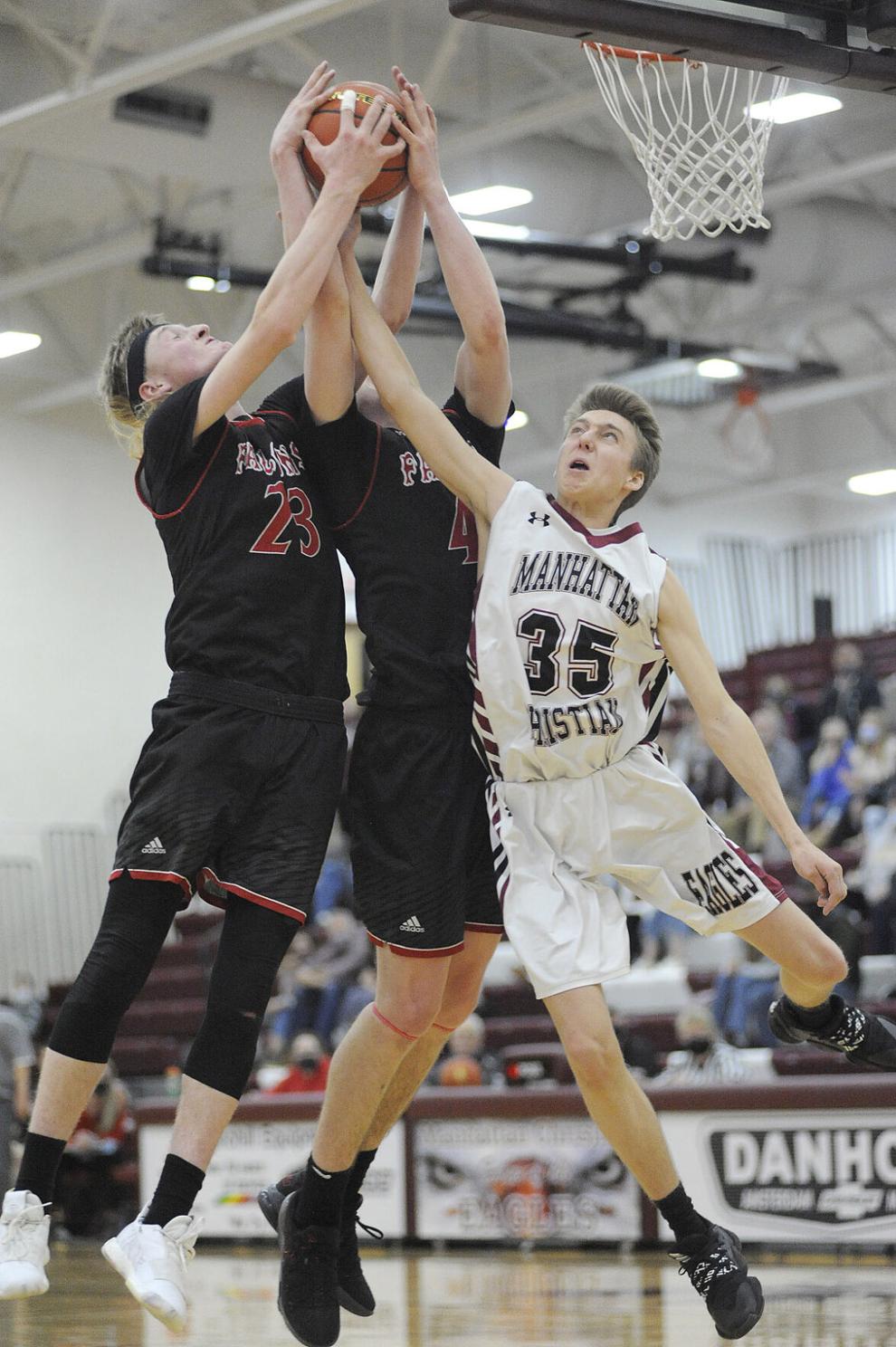 "It's something that we've talked about is adversity is a gift, but we haven't had a lot of adversity as a team up until this point," he said. "So I think it's a good time for us. It sets us up for a full week of practice as we prepare for divisionals. I think the guys will look at the right way and we'll get the most out of it."
Twin Bridges (15-1) scored the first five points of the contest and trailed just once in the game en route avenging a 19-point regular season loss to the Eagles.
The Falcons led by as many as seven in the second quarter, and quickly bounced back after Christian surge in front, 14-11. After Tate Smith buried a 3 with under a minute left in the half for a 17-14 lead, Twin Bridges didn't trail again.
"They're big and physical," said Glaus. "Tonight, when they got that confidence early on, they outworked us for the rest of the game. So I think that was a big part of it."
The Falcons opened the second half with three consecutive 3's by Smith, Matthew Kaiser, and Connor Nye, and then Kaiser added a traditional 3-point play to stretch the lead to 14.
While Christian (19-1) cut the deficit to eight points late, it was a tough shooting night for the team. The Eagles connected on just 6 of 45 three-point attempts and only Seth Amunrud was able to reach double figures with 15 points.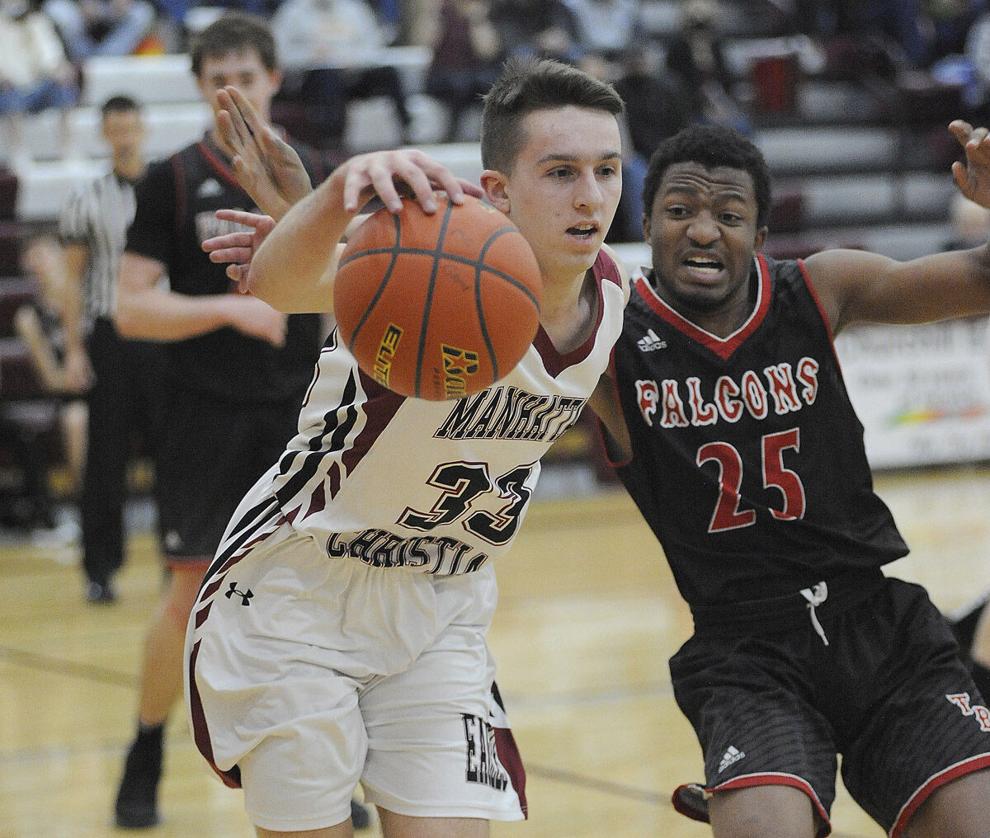 Twin Bridges focused its defensive pressure on Amunrud and point guard Caidin Hill, which presented plenty of good looks for teammates. But the Eagles shot just 16.7 percent in the first half and 24.3 in the second.
"They (the Falcons) did a lot of things really well. Switched up their defense, obviously. It's something we had seen yet this year," said Glaus. "Sometimes when you're almost too wide open it's a different look for us. Some of the guys that have been shooting ball well just weren't hitting, that happens, sometimes the ball doesn't go in the hoop."
Twin Bridges 52, Manhattan Christian 44
Twin Bridges               9  10  16  17 -  52
Christian                      4  11   9  20 -  44
TWIN BRIDGES (15-1) - Charlie Kruer 2 4-6 9, Connor Nye 1 1-4 4, Tate Smith 2 2-2 8, Axton Anderson 1 2-5 5, Riley Puckett 0 2-2 2, Anthony Kelly 0 0-0 0, Matthew Kaiser 7 9-15 24. Totals: 13 20-34 52.
MANHATTAN CHRISTIAN (19-1) – Trevor VanDyken 0 0-0 0, Seth Amunrud 6 2-2 15, Gavin Weiss 0 0-0 0, Logan Leep 3 2-2 9, Tebarek Hill 2 2-2 7, Caidin Hill 1 2-7 4, Jackson Leep 1 0-0 3, Mason Venema 2 0-0 6, Ethan Venema 0 0-0 0, Sam Carlson 0 0-0 0, Devan Walhof 0 0-0 0, Willem Kimm 0 0-1 0. Totals: 15 8-14 44.
3-point goals: TB 6 (Smith 2, Kruer, Nye, Anderson, Kaiser), MC 6 (M. Venema 2, Amunrud, L. Leep 1, T. Hill, J. Leep).