It's not exactly a secret to those involved in the mountain biking community, but for a newcomer like myself learning about the Copper City Trails was an unexpected delight.
So for the past three weeks I've spent at least one day exploring the vast trails north of Three Forks in southern Broadwater County.
I've yet to be disappointed.
Now, by newcomer, I don't mean new to mountain biking. In my college days in Grand Junction, Colo. my friends and I often made the less than two hour drive to the mountain biking mecca of Moab, Utah.
With that said, I've haven't done a whole lot of biking in the years that have passed and developed another passion — running. But over the past several months, while recovering from some knee problems, biking has reemerged as a way to remain active. My physical therapist, Dade Smith, an avid mountain biking rider, suggested checking out Copper City.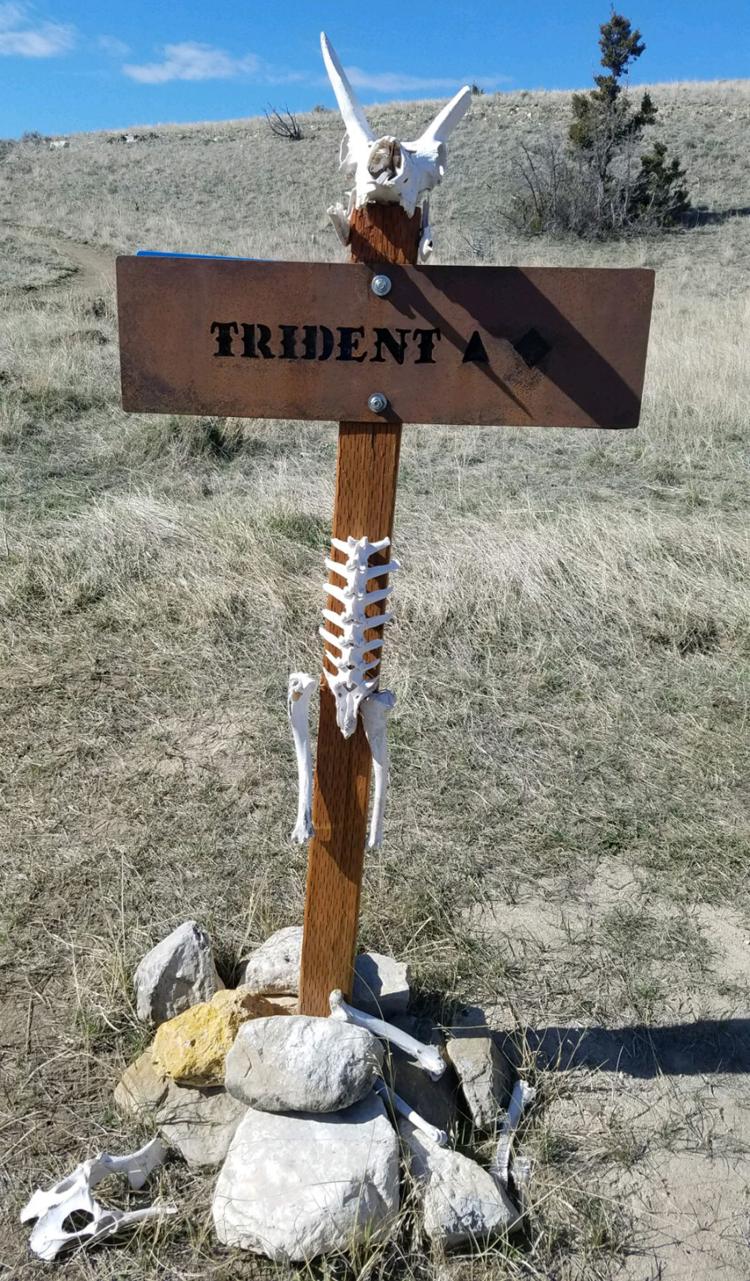 Whether you are new to mountain biking or serious "Joey", Copper City has it all. There is a wide-range of trails — beginner friendly, technical and downhill only. There is also a youth skills park at the main parking lot.
On my third outing to the trails, which was Saturday morning, the parking lot was less than half full when I arrived at 8:30 a.m. By the time I returned from my ride at noon, not only was the lot full but the surrounding area had little room (there is additional parking for those willing to continue up the gravel road) thus, I suggest arriving early to beat the crowd.
For those who are new to mountain biking I highly recommend investing in the proper protective gear. Even the best of us will take a spill on the trail from time to time.
I also recommend, which was advised to me, to travel counter clockwise on the trail Green Eagle out of the main parking lot. It's an easy way to start and connects with High Ore, which will lead more experienced bikers on a more than 1,000-foot climb and access to more challenging trails.
The trails are also trafficked by runners and hikers, who have the right of way (unless a trail is clearly signed for bikes only). So be sure to yield to non-bike trail users as well as bike riders headed uphill when you are headed downhill.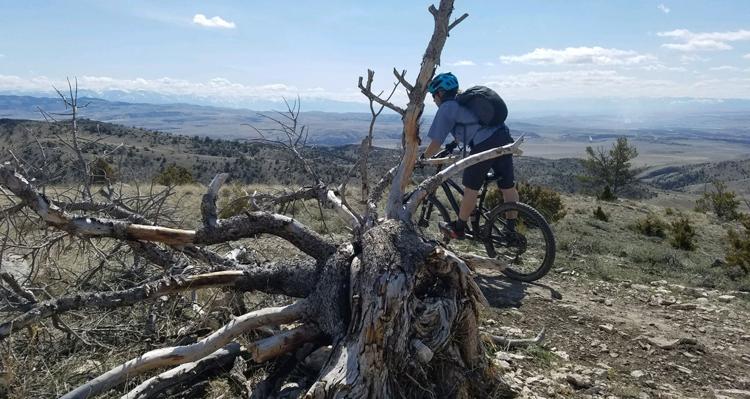 Trail History
The construction of Copper City Trails was a cooperative effort by the Southwest Montana Bike Association and Bureau of Land Management's Butte Field Office to create more than 17 miles of "bike-optimized" trails.
The project began in 2017 and was completed in the fall of 2019, although I've noticed some maps online don't have the current trail system. Here's the updated link: https://www.trailforks.com/region/copper-city-18054/.
According to the Southwest Montana Bike Association website, the area has a long history of mining dating back to 1300 BC. By the late 1800's early settlers found gold and high grade ore.
"Through the 1880's, mining companies dwindled with little success," SMBA stated on its website. "In 1889, a number of the claims were purchase by one of the leading capitalists in the area. Local residents speculated that a smelter would be built near Three Forks and the town would be chosen as the state capitol, but when the financial crisis of 1893 hit, a number of the mining companies took a turn for the worse. Nearing the turn of the century, the mining in Copper City continued to decline for various reasons as the town of Three Forks flourished."
— Dan Chesnet is the sports editor of the Belgrade News. Send comments or suggestions to dchesnet@belgrade-news.com.