Jeff DeBuse recently resigned as head coach of the boys soccer team at Belgrade after just one season at the helm.
DeBuse, a former player who helped the Panthers win a state championship in 2016, had spent the previous two years as an assistant coach. Belgrade went 0-13-0 this past fall in its first season competing at the Class AA level.
"He got a really good opportunity to continue his education, finish his undergrad and move right into graduate studies, down in Florida," Belgrade Activities Director Rick Phillips said. "It was really too good of a opportunity to pass up."
The position was immediately advertised, and Phillips noted he's already received several applications.
"On paper, looks like quality candidates," he said. "I've had a lot of other people call me that are very concerned about the soccer program and they've been reaching out to people and giving me names of people that they think would be interested. I just tell them that anyone that would be good or be interested please tell them to apply."
However, the hiring process has been slowed by the outbreak of COVID-19 (coronavirus) throughout the United States. Montana Gov. Steve Bullock closed schools across the state last week for two weeks, which has left teachers and administrators scrambling to create lesson plans for students to complete remotely.
"Once applications are in and I'm able to put a panel together then we'll move forward with the application process," said Phillips. "With everything that's happened now with COVID-19 ... I haven't done anything more with trying to put a committee together, which will be an interesting dilemma."
Typically, Phillips will create a panel of five to six people, including a coach and a teacher, to participate in the interviews. With social distancing at the forefront of combating COVID-19, he's not sure when interviews will be conducted.
"There are some things that once we get back, and school's back open, then we'll start looking at some of that stuff to see how we can move it forward," Phillips said, adding the position will remain open until filled.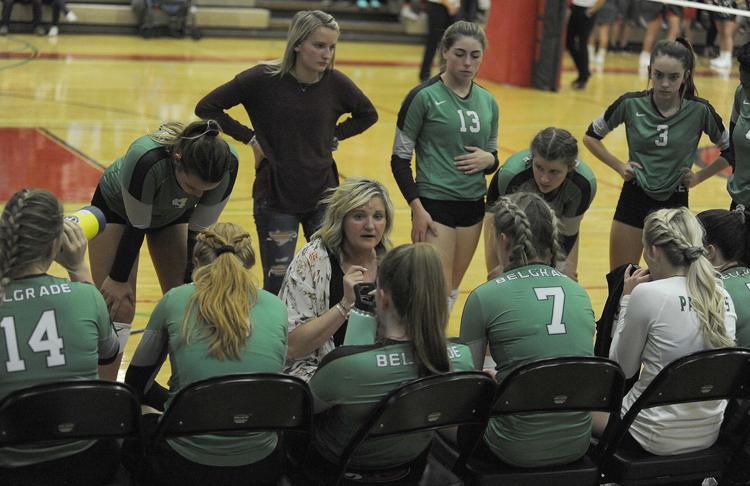 Belgrade is also looking for a new head volleyball coach after Jessica Christensen resigned following one season at the helm. The Panthers finished with a 5-17 record this past fall.
"Sadly, the volleyball applicants haven't come in nearly as quickly as the soccer applicants came in, which quite surprising to me," said Phillips.
Belgrade was among the top Class A programs in the state, winning the championship in 2014 before taking third in 2016 and finishing as the runner up in 2017 and 2018.
Phillips noted he'd received interest from one person who lacked quality experience to be a head coach at the AA level.
"Still looking for people that have a little bit more experience," he said. "We need to bring in a good qualified coach. That program's been at the pinnacle of all of our success at the high school for several years, so we're going to need to bring in somebody that certainly has more experience than the person who applied and hopefully someone that can guide ahead in double A in the future."