CHURCHILL — Six different players connected from behind the arc Saturday night as Manhattan Christian routed its second consecutive opponent to begin the season.
The defending Class C champions buried 15 3-pointers — Josiah Amunrud and Sam Leep combined for eight of those — in a 90-51 victory against Whitehall.
"We got kids that can shoot it and when we play fast and take the right shots that's what shows up," Eagles coach Jeff Bellach said. "I think that's the biggest thing, you hit 15 because you take the right shots. If we can continue to do that we can be pretty explosive offensively."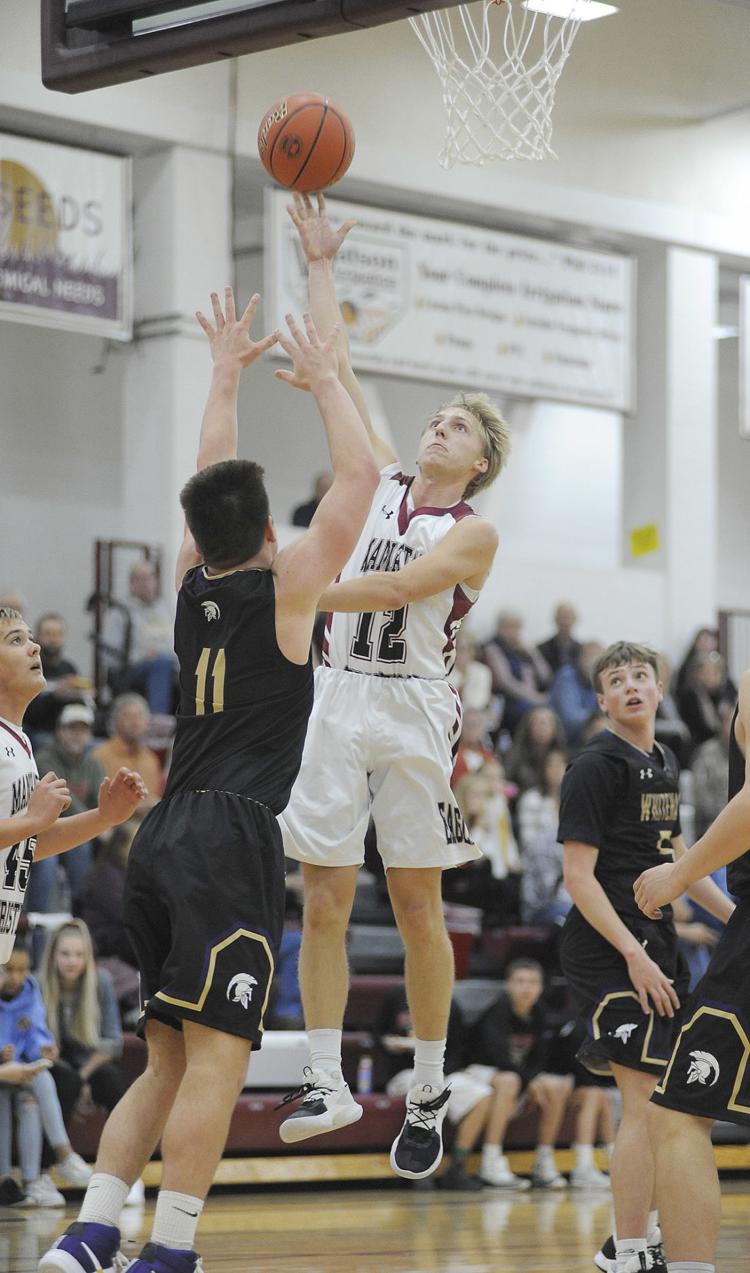 Christian (2-0) never trailed in the contest after jumping out to quick a 7-0 lead. Amunrud buried four of his 3's in the opening frame en route to a game-high 20 points, while Leep connected on three 3's en route to finishing with 19.
Seth Amunrud, Tebarek Hill and Jake Leep each came off the bench bury a pair of 3's, and by night's end Christian boasted five players in double figures.
"A couple of those guys came off the bench and knocked them down," Bellach noted. "If we get rolling we're pretty tough to stop, so that was a fun outing for the boys."
The Eagles were fresh off a 27-point victory over Manhattan Friday night, but faced a stiffer challenge in the paint against Whitehall. The Trojans won the battle on the glass 43-34, but committed 29 turnovers.
"It was a little different tonight. They  got us out of position on defense as far as rebounding goes a couple times in the first half. The second half was much better," said Bellach. "We rebounded a lot better and were able to stay in position because we didn't have to help as much, so I think that was key. If we're able to play defense and win our battle and not have to help, then we're in position to rebound better. When you're undersized that's important."
Charlie Keith came off the bench to tally 15 points for Christian, while Seth Amunrud and Devan Walhof each finished with 10.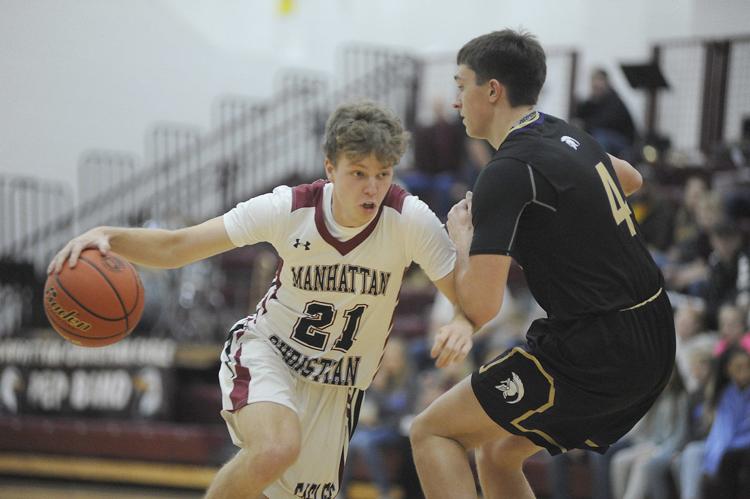 With the victory, Christian extended its win streak to 28 dating back to last year.
"That's the plan is to keep getting better. Our defense really dictates our offense in a lot of ways, so we'll keep improving on that and keep trying to build depth," said Bellach. "But it's been a good start to the year and to the new opportunity in front of this bunch."
The Eagles will compete in the Manhattan Bank Tip-Off Tournament, hosting Deer Lodge on Friday and Great Falls Central Saturday.
"I don't know if Christian and Great Falls Central have ever played each other. So that will be kind of fun," said Bellach. "I know they've been wanting to get down here for a couple of years because they've had some pretty talented teams the last couple of years but haven't got out of the Northern C. They wanted to come down and see some teams from here and this year it worked out."
Manhattan Christian 90, Whitehall 51
Whitehall                 10  15  14  12  -  51
Christian                   24  19  26  21  -  90
WHITEHALL (0-1) - Flint Smith 1 2-5 5, Brendan Wagner 2 4-4 9, Mason Alexander 0 2-2 2, Hayden Hoagland 6 0-3 12, Kenzie Huglet 4 1-3 11, Dylan Smith 5 2-8 12, Lane Wagner 0 0-0 0, Kobe Shields 0 0-0 0. Totals: 18 11-25 51.
MANHATTAN CHRISTIAN (2-0) - Sam Leep 8 0-0 19, Josiah Amunrud 7 1-2 20, Matt Kenney 0 0-0 0, Logan Leep 0 0-0 0, Tebarek Hill 3 0-0 8, Caidin Hill 1 0-0 2, Charlie Keith 5 4-6 15, Seth Amunrud 3 2-2 10, Jake Leep 4 0-1 10, Devan Walhof 2 2-2 6, William Kimm 0 0-0 0. Totals: 33 9-13 90.
3-point goals: Whi 4 (Huglet 2, Smith 1, B. Wagner 1), MC 15 (J. Amunrud 5, Leep 3, T. Hill 2, S. Amunrud 2, Leep 2).