CHURCHILL — After being upset in the district championship game, and then needing to win a challenge game to advance to divisional a year ago, Manhattan Christian's players were looking forward to redemption Saturday night.
Despite shooting a season low 21.2 percent from the field, the Eagles grinded out a 42-32 victory against Ennis to win the District 12C title in the Memorial Event Center. It was the third meeting between the teams and Christian has won each contest.
"We've been looking at this as every opportunity to win is a great opportunity, and today was just a really fun game," senior Eliana Kuperus, who tallied a team-high 14 rebounds to go along with six points, said. "We played Ennis two times in the past couple weeks, so we had a lot time to figure out what we wanted to do against them."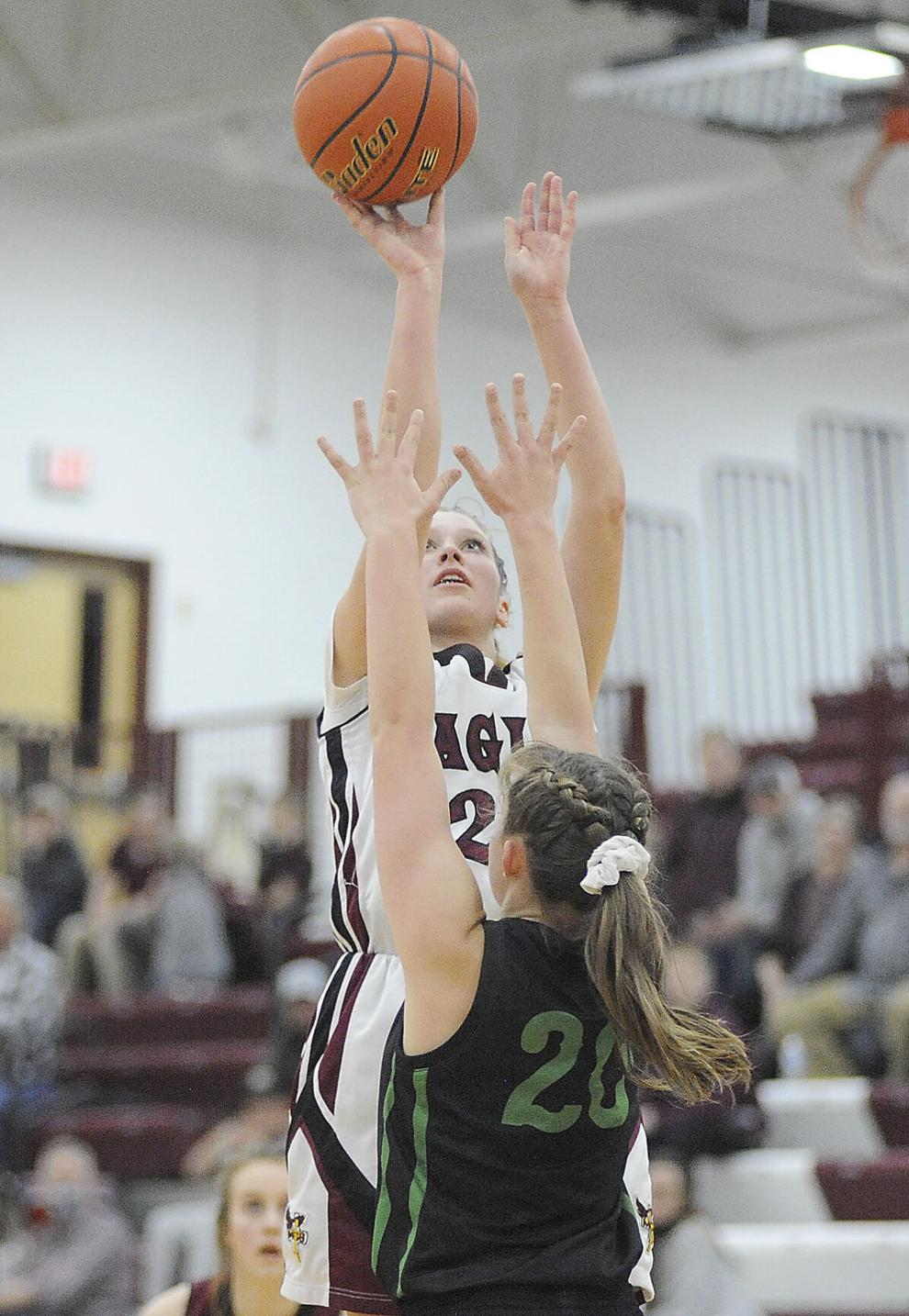 The Mustangs did their best to pressure Kiersten Van Kirk and Kuperus whenever they touched the ball. The duo, who have averaged double figures this season, finished a combined 6 of 29 from the field and committed nine turnovers.
"They're really good competitors both on offense and on defense," said Kuperus. "They changed up their defense on us a couple times. It was just really fun to play against them and it's always fun to play against people we play all the time during the year."
Christian (19-0) rallied from a two-point deficit to begin the second quarter to take a four-point lead into halftime. The 6-foot-3 Van Kirk stepped behind the arc to counter a 3 by Ennis' Landri Paladichuk with 3:33 remaining in the half, and the Eagles didn't trail again after taking a 17-15 lead.
"We had to battle through some tough shooting and trying to figure out where the spots were," Eagles coach Jeff Bellach said. "We'll be better because of that."
The teams combined for just three field goals in the third quarter, and then Christian held on in the fourth after leading by as many as 12. The Eagles managed to maintain the lead despite not making a field goal in the final frame.
"Particularly second half we didn't shoot it well," said Bellach. "We got out of our plan a little bit to go inside. We kind of passed it around the perimeter just a little too much just because it was so open, so we had to make some adjustments there. But the girls did a good job to battle through that."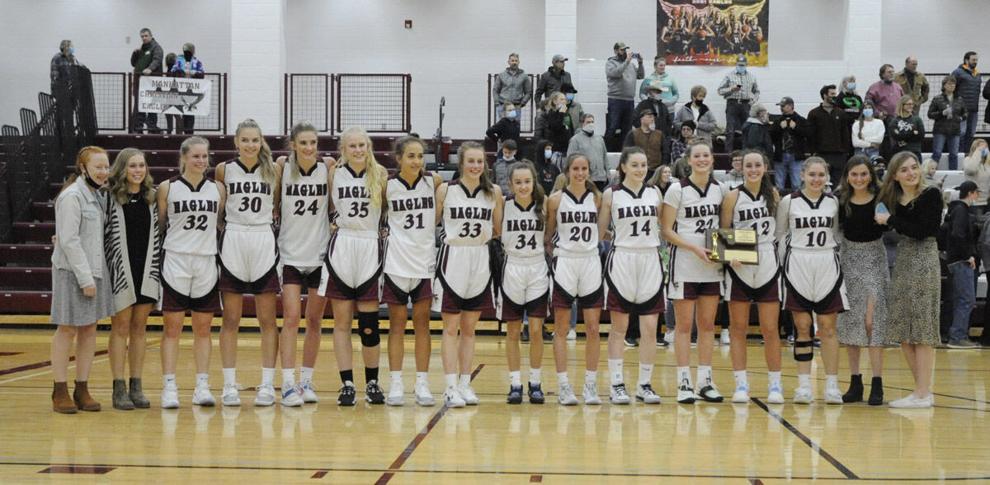 Van Kirk finished with a game-high 12 points and nine rebounds, while Paladichuk had 11 for Ennis.
Both teams advanced to next week's divisional tournament in Deer Lodge.
"I'm so excited. I just can't wait for more basketball and more games, fun competitive games," said Kuperus. "I'm super excited."
Manhattan Christian 42, Ennis 32
Ennis                             12  10  3  7  -  32
Christian                       10  16  9  7  -  42
ENNIS (10-3) - Jenna Snider 2 1-2 6, Shae Lovett 20-2 6, Landri Paladichuk 4 0-1 11, Shelbey Klein 0 3-6 3, Tanner Inman 3 0-0 6, Marlyssa Ledgerwood 0 0-0 0. Totals: 11 4-11 32.
MANHATTAN CHRISTIAN (19-0) - Taylor DeVries 1 0-0 2, Hope Kenney 2 3-4 7, Eliana Kuperus 2 2-4 6, Kiersten Van Kirk 4 3-6 12, Ava Bellach 2 0-0 5, Grace Aamot 24-6 8, Natalie Walhof 1 0-0 2. Totals: 14 12-20 42.
3-point goals: Ennis 6 (Paladichuk 3, Lovett 2, Snider), MC 2 (Van Kirk, Bellach).