CHURCHILL — Ben Morrison, a highly decorated cross-country and track runner, is headed to South Dakota.
The Manhattan Christian senior made it official Tuesday afternoon, signing with Sioux Falls College. The school boasts a nationally recognized cross-country program and its distance runners have shined on the track as well.
"A lot of their distance guys are going to nationals. I think it's a lot of distance and throwers," said Morrison. "But their whole track program is phenomenal. They're having amazing results, school records broken, PR's set and provisional marks too."
The Cougars' cross-country team placed fifth at nationals in 2018 and were 23rd this past season. Morrison noted the program has made it nationals in five of the past seven seasons.
"It just seemed like everything to fell into place. It checks all the boxes," Morrison said of the school. "And then of course their athletic program, especially their running (program), everything has been super successful. They're serious about what they do."
Morrison plans to compete in both cross-country and track, and will graduate this spring as one of the top harriers in the state. This past fall he won the state Class C individual championship in leading the Eagles to a fourth consecutive team title.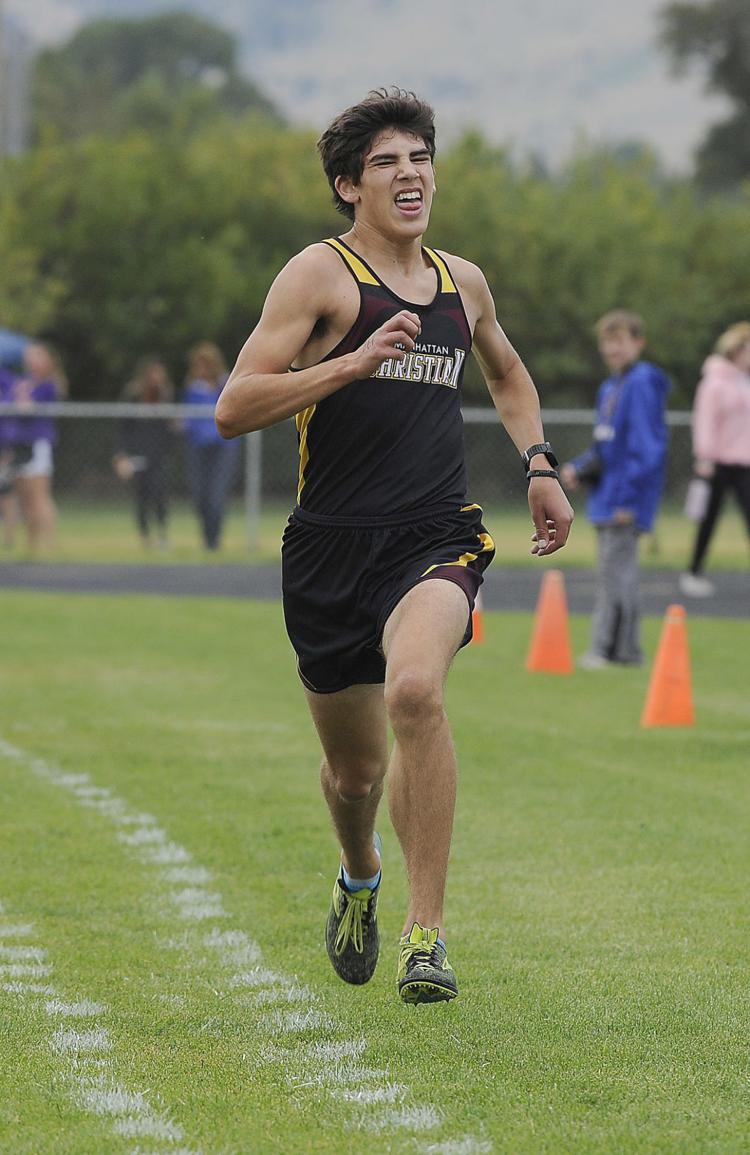 Morrison earned All-State honors all four years, placing 15th as a freshman, eighth as a sophomore and third as a junior. As a senior, he not only won state, but broke the school's record for a 5K with a time of 16.11.1 during the season.
On the track, Morrison earned a runner up finish in the 1,600-meter run at last year's state meet and placed fifth in both the 800 and 3,200 to help Christian place fourth in the team standings.
Over the summer Morrison was in contact with Doug Petersen, who is the head coach of the cross-country and track programs at Sioux Falls College, and made an official visit two weeks ago. Before leaving the campus, he felt it was the perfect fit.
"I had a really strong feeling that it was (the school)," said Morrison. "My dad and I flew back home, lots of prayer. I talked to my mom in person about it, we had good conversations, and then it was it was like, "I think I'm ready, I think I'm ready to commit.' I did it and I feel good about it."
In addition to the highly successful running programs, Morrison was drawn to the small-town campus feel. Sioux Falls College has around 1,200 students, and the college is a private Christian school.
"It was just the people there … everyone was super inviting and nice. They want me to be there," said Morrison, who plans to study exercise science. "I feel really blessed. And I'm super, super excited."
There is still a prep track season remaining, and Morrison hopes to bring home more gold medals.
"We'll see, God willing," he said. "Just work hard and see what happens."