After three memorable matches at last year's state tournament, they'll meet again.
Manhattan Christian and Bridger each won twice Thursday to begin the State C tournament, and will face off in a rematch of the 2019 state championship match in Friday's undefeated semifinal.
Bridger won the contest a year ago, but the Eagles bounced back on the final day to beat the Scouts twice en route to claiming the program's second state title.
The teams have combined for just one loss — Christian is unbeaten, while Bridger has not lost since a season-opening defeat to defending State B champion Huntley Project — and Eagles head coach Hannah Van Dyk expects a close match.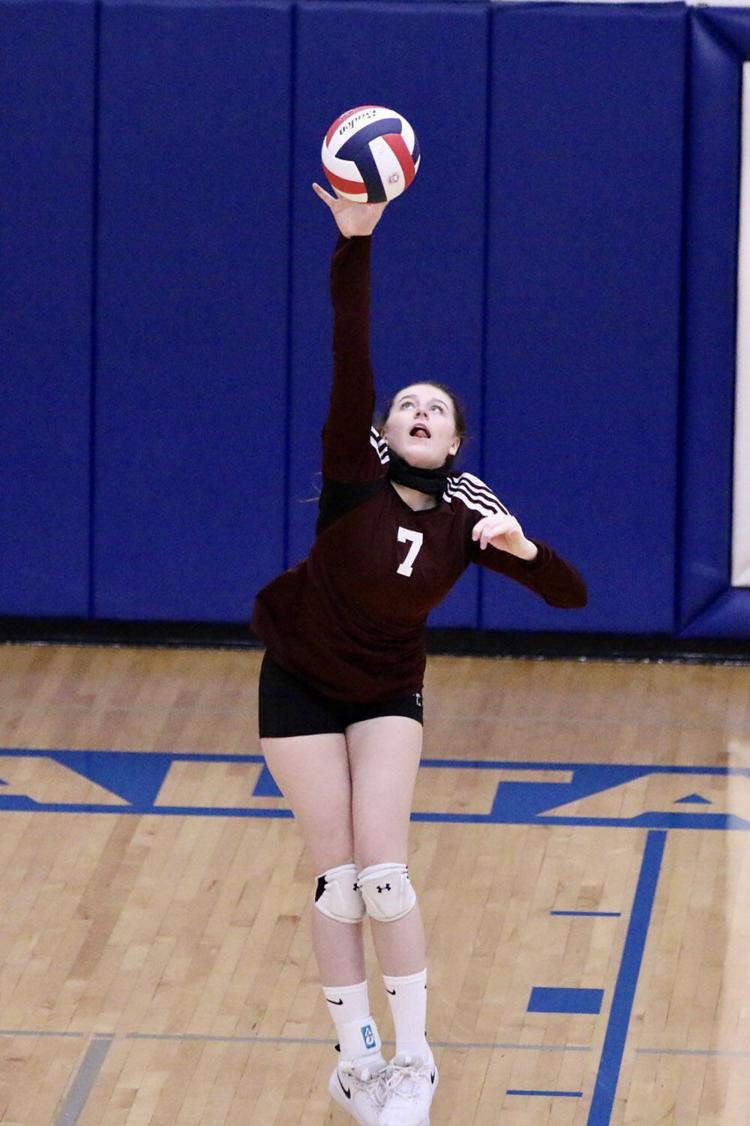 "We know no matter what tomorrow night is going to be tough and we're going to have to fight," she said. "But that's kind of what you're here for. You want that game, you want to have to work to win."
Christian (26-0) advanced to the semifinal with a 25-13, 25-12, 25-12 first round victory against Fairview, and then swept Fort Benton 25-21, 25-14, 25-21 in the quarterfinals.
Fort Benton (21-3) is one of just three teams to have taken a set from the Eagles this season, and led by as many as six in the first game. But Christian rallied to win on clutch serving by Hope Kenney and Kiersten Van Kirk.
Kenney scored on back-to-back aces to trim the deficit to 16-14. Van Kirk tied the set at 17 on a kill, and then scored on three consecutive aces after a kill by Hailey VanDyken, as Christian surged into the lead, 21-17.
The Eagles never trailed in the second set, and then rallied in the third following a key service run by Van Kirk. The junior sparked a 7-0 run with a kill, fueled it with three aces, and then capped it with a back row kill as Christian took a 20-19 lead.
"Kiersten went on some big runs that really did shift momentum," noted Van Dyk.
Van Kirk finished with six aces and did not commit an error in 17 attempts at the line. The 6-foot-2 opposite also tallied a match-high 16 kills and had seven digs.
"I thought our hitters did a good job of changing it up in different shot selection," said Van Dyk. "Sometimes we get into the routine of just hitting the ball as hard we can because it works against a lot of people, but there's times it doesn't."
Outside hitter Katelyn Van Kirk tallied nine kills and eight digs, while setter Taylor DeVries had five kills and seven digs to go along with 27 assists.
"Our serve-receive was just really good. That's something that we practice, but it's a mental toughness thing," Van Dyk said. "They really stepped up and we passed well."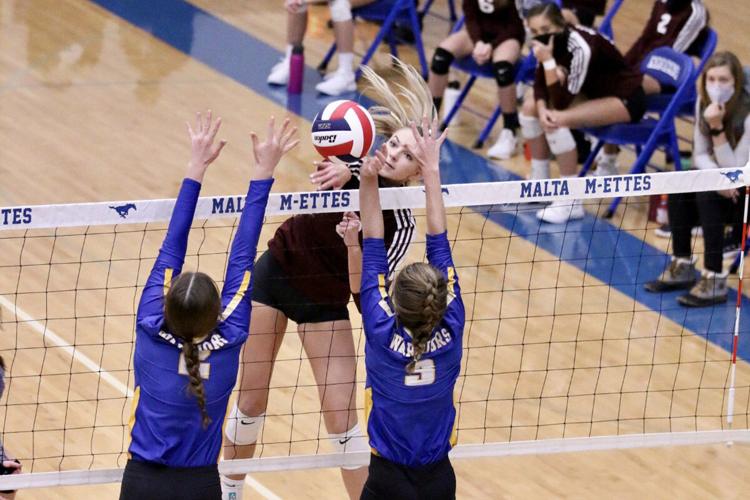 The Eagles shook off a sluggish start to the tournament against Fairview thanks in large part to Kiersten Van Kirk. After scoring on a tip to break a 13-all tie in the first set, she served up the final 11 points of the game, including five aces.
"We started off just very sluggish. I don't know if the girls slept well and just that first game at state, we were just slow," said Van Dyk. "I think it was just one of those games where you're just plodding through mud to get through the first several points."
Christian controlled the match from there, and never trailed in the third set after DeVries began the game with a seven-point service run.
The Eagles finished with 17 aces, led by nine from Kiersten Van Kirk, who also tallied a match-high 18 kills and four digs.
Katelyn Van Kirk and Eliana Kuperus combined for 13 kills and 11 digs, while DeVries dished out 29 assists and had 10 kills.
Serving has been a team strength all season, and the Eagles tallied 34 aces during the first day of the tournament.
"They know that that is what sets us apart. So all week long we talked about how serving is going to make or break us," Van Dyk said. "Some of our serves are very high risk, high reward. Either you're going to get an ace or we're going to get an error. You kind of have to deal with that a little bit, but our girls served so well today."
Manhattan Christian def. Fairview 25-13, 25-12, 25-12.
FAIRVIEW - Kills: 16 (Jadyn Gackle 7). Digs: 31 (Avery Seadeek 11). Blocks: n/a. Aces: 2 (Teigan Taylor 2). Assists: 15 (Taylor 15).
MANHATTAN CHRISTIAN (25-0) - Kills: 37 (Kiersten Van Kirk 18, Katelyn Van Kirk 7, Eliana Kuperus 6). Digs:38 (Taylor DeVries 10, Kuperus 8, Maddie Visser 7). Blocks: 2 (Hailey VanDyken 1, DeVries 1). Aces: 17 (Ki. Van Kirk 9). Assists: 34 (DeVries 29).
Manhattan Christian def. Fort Benton 25-21, 25-14, 25-21.
FORT BENTON (21-3) - Kills: 27 (Abby Clark 10, Maci Molinario 7). Digs: 23 (Jasmine Wilson 10). Blocks: 1 (Samanha Vielleux). Aces: 2 (Emerson Giese 2). Assists: 22 (Molinario 11).
MANHATTAN CHRISTIAN (26-0) - Kills: 36 (Kiersten Van Kirk 16, Katelyn Van Kirk 9). Digs: 53 (Maddie Visser 17, Eliana Kuperus 9). Blocks: 7 (Ka. Van Kirk 2.5, Hailey VanDyken 2). Aces: 17 (Ki. Van Kirk 6, Ka. Van Kirk 5). Assists: 32 (Taylor DeVries 27).