CHURCHILL — After verbally committing a year ago, Kellie Van Kirk made it official Friday afternoon.
The Manhattan Christian senior signed a letter of intent to play volleyball at the University of Montana in Missoula.
Van Kirk noted that competing at the Division I level was always the goal, although the interest she drew from the University of Montana was a bit of a surprise.
"It was sort of out of nowhere. They contacted me and everything just fit super perfectly," she said. "The coaches have created an amazing culture and super positive environment to play in."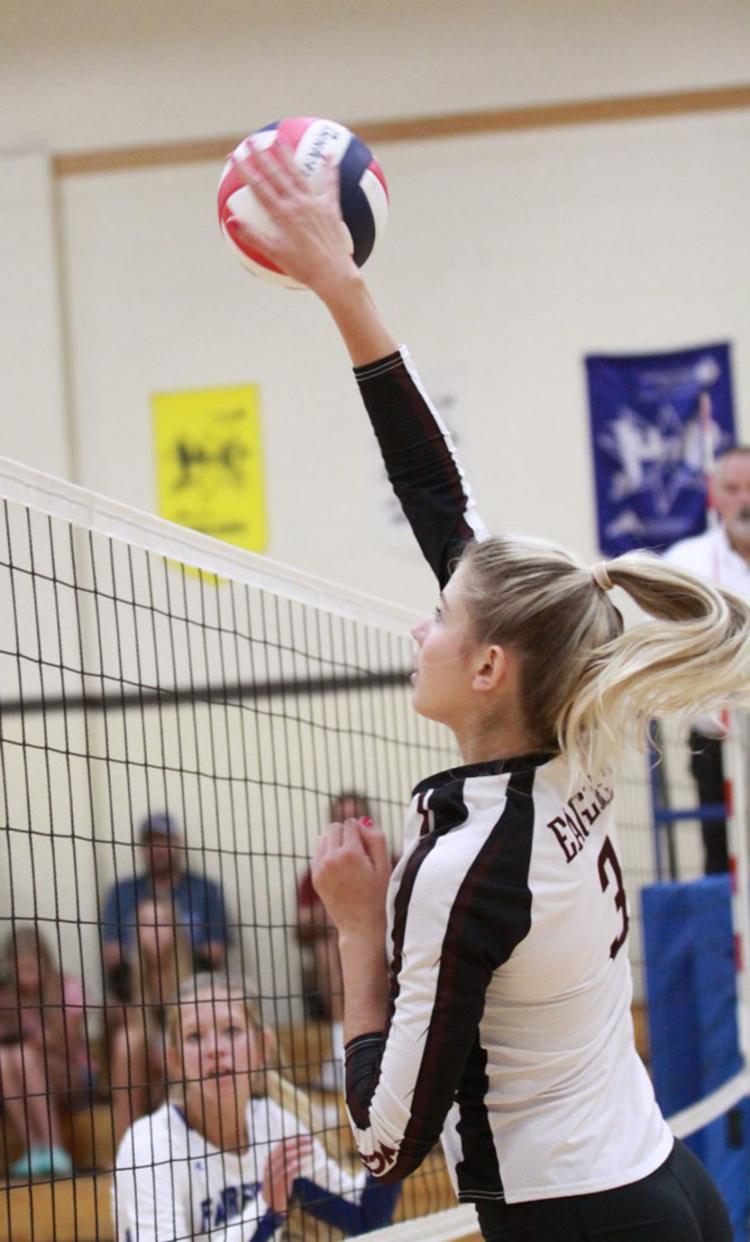 Van Kirk also noted the community support for the program, as well as family feel to the team, led to choosing the University of Montana.
"I really like the feel of the town," Van Kirk said. "It feels similar to Bozeman. A nice smaller town in Montana feel and it's gorgeous there, and the community's super into the Griz athletics. Tons of support there."
Van Kirk also looked at Montana State University, Boise State University and the University of Utah, as well as other programs within Montana.
Van Kirk missed nearly her entire senior season following a concussion at the season-opening Choteau Invitational, but was an All-State outside hitter for the Eagles as a junior. She's finally been cleared to resume playing with a Bozeman-based club team.
"I got cleared about a week and a half or two weeks ago, so I'm back and I start club in a month, which I'm super excited about," Van Kirk said. "It will be really fun to get back into volleyball."
Christian advanced to state in each of the past two seasons, which includes winning the state Class C title Nov. 16. While she was forced to watch from the bench, Van Kirk praised her teammates' performance.
"I'm super proud of the girls for the work they did to win state. It was really fun to still be a part of it," she said. "Wish I could have played, but it was really fun and exciting to see."
Van Kirk plans to double major in education and pre-med.