The win streak is over and the path to a repeat championship got a lot harder Friday night for Manhattan Christian.
The defending state champion won the first two sets against Bridger in the undefeated semifinal at the State C tournament in Malta, but the Scouts stormed back to win the match 18-25, 23-25, 25-23, 25-23, 15-10. Bridger advanced to the finale for a third consecutive season, while the Eagles will need to win three times Saturday to claim the third state title in program history.
It's the same scenario Christian was faced with a year ago after losing to the Scouts in the semifinal, and first-year head coach Hannah Van Dyk is confident her team will bounce back.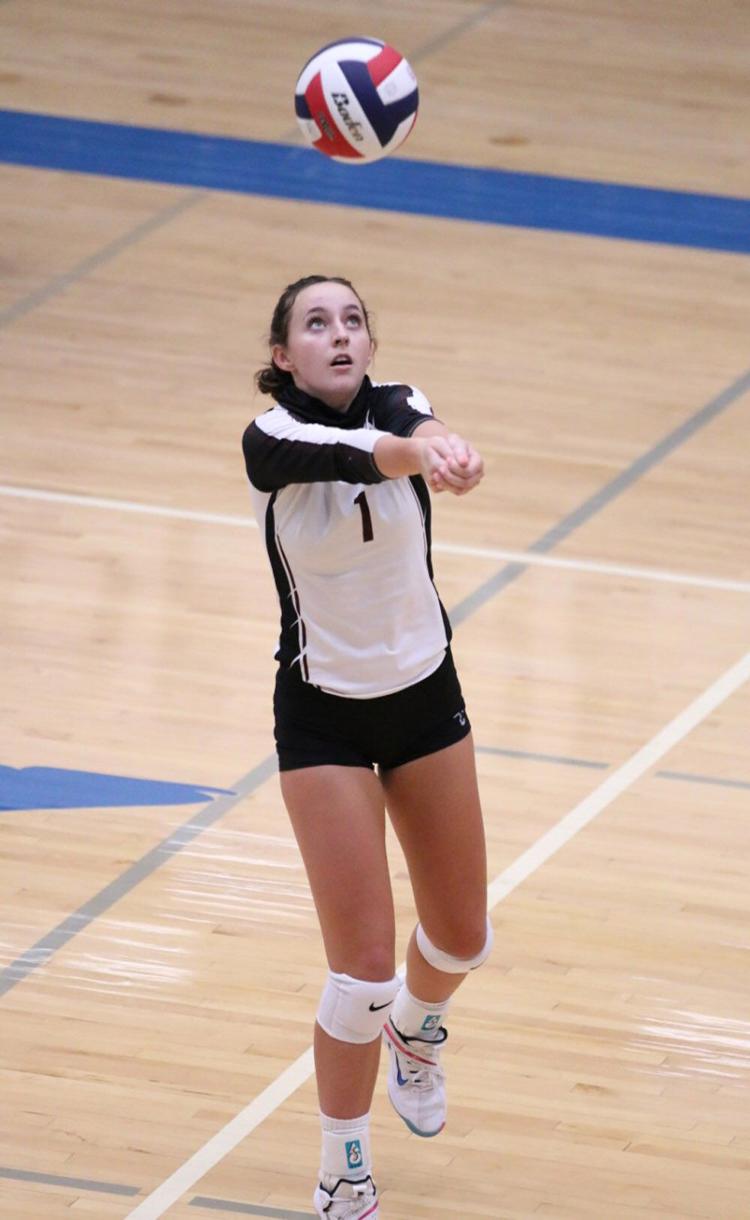 "This team has so many tough competitors. Not only are they great athletes, but they are just great competitors," she said. "So we're going to have the night and hopefully sleep well and tomorrow we're just going to come out ready to work. We know that if we don't come out to work third place is all we're going to get."
Christian (26-1), which had its 29-match winning streak dating back to last year's state tournament snapped, will play Plentywood in the consolation match at 10 a.m. The championship match is slated for noon.
"We've been here before. Now we have the warm up match and then another match and then another match. And that just continues to build. The game of volleyball is all about momentum," Van Dyk said. "So we're going to find the momentum and gather the momentum and take it match to match to match."
The Eagles got off to a strong start and Van Dyk was pleased with serve-receive and the offensive attack in the first set. Kiersten Van Kirk tallied eight of her match-high 25 kills in the game and then added five more in the second set.
But Jenna Kallevig, a 5-foot-8 outside hitter, began to find her way around and through Christian's block beginning with the second set. The senior eventually finished with 25 kills and combined with Emily Adkins for 49 of Bridger's 57 kills.
"The outside's very good. She swung well, she read the defense really well," said Van Dyk. "We just weren't able to adjust well enough."
Kallevig helped Bridger close out the third set after the score was tied at 22. The duo then led the rally in the fourth after the Eagles seemingly had things under control, 21-15, following an ace by Van Kirk.
Christian led just once in the fifth set, 6-5, and then tied the game at 9-all following back-to-back kills by Van Kirk. But the Scouts closed out the match on a 6-1 run, which was capped by a kill from Adkins.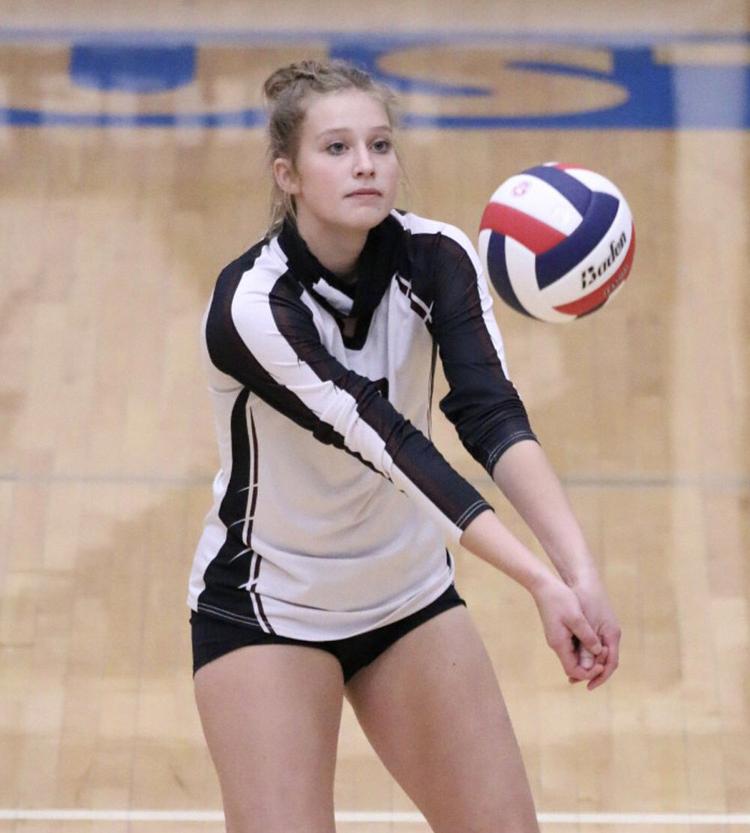 Having swept 23 of their previous 26 opponents, and only being pushed to five sets once during the season, Van Dyk acknowledged that fatigue — mental and physical — played a factor late in the match.
"They had a lot riding on this. They were the undefeated team playing against the team that's practically undefeated. We played three times last year at state and I know there was a lot of nerves coming into it," she said. "They were excited, but I think with all the adrenaline, all that emotion going in, we almost got emotionally fatigued a lot faster than we got physically fatigued."
Christian committed 19 attack errors, 11 service errors and nearly two-dozen blocking errors.
"Our block really struggled," Van Dyk said. "We had 19 blocking errors. It was almost a whole set that we gave up with our mistakes on the block."
While the Eagles struggled with their block, they still tallied 13 in the contest led by 4.5 from Hailey VanDyken. Katelyn Van Kirk added three blocks in addition to finishing with 13 kills and 10 digs.
Editor's note: Manhattan Christian has won two state titles, 2011 and 2019, and lost in the undefeated semifinal in both of those tournaments before bouncing back on Saturday to win three consecutive matches en route to winning the championship.
Bridger def. Manhattan Christian 19-25, 23-25, 25-23, 25-23, 15-10.
BRIDGER - Kills: 57 (Jenna Kallevig 25, Emily Adkins 24). Digs: 107 (Kyra Kroll 36, Adkins 23, Kallevig 17). Blocks: 3 (Adkins 3). Aces: 9 (Adkins 3). Assists: (Bailey Skorupa 24).
MANHATTAN CHRISTIAN (26-1) - Kills: 53 (Kiersten Van Kirk 25, Katelyn Van Kirk 13). Digs: 89 (Maddie Visser 22, Ki. Van Kirk 16, Ka. Van Kirk 15). Blocks: 13 (Hailey VanDyken 4.5, Eliana Kuperus 3, Ka. Van Kirk 3). Aces 6 (Hope Kenney 3). Assists: 47 (Taylor DeVries 43).