About five minutes after going to the bench for a breather, Grace Garvert reentered the contest. Fifteen seconds later the junior was celebrating not only her first career goal, but the first of the season for Belgrade.
Garvert chased down a pass from Dalani Brayton and then beat Billings Skyview keeper Madisen Carter, who had come out of goal, on the ensuing shot in the 27th minute.
"It really, really felt good to get on the scoreboard," Garvert said. "Especially since we started off with a lot of us injured (this season), so we've just had to fight through it."
Garvert's goal tied the contest at 1-1 and neither team scored in the second half as the Eastern AA match ended in a 1-1 draw. It was the second consecutive tie for the Panthers.
"We're just trying to shift these ties to hopefully wins and get those three points," Carl Bridwell, who is Belgrade's second-year coach, said.
The Panthers (0-1-2) are playing with limited subs due to injuries, including one to starting defenseman Kenna Thomas. The senior is expected to miss up to a month after suffering a knee injury in the season opener Aug. 27.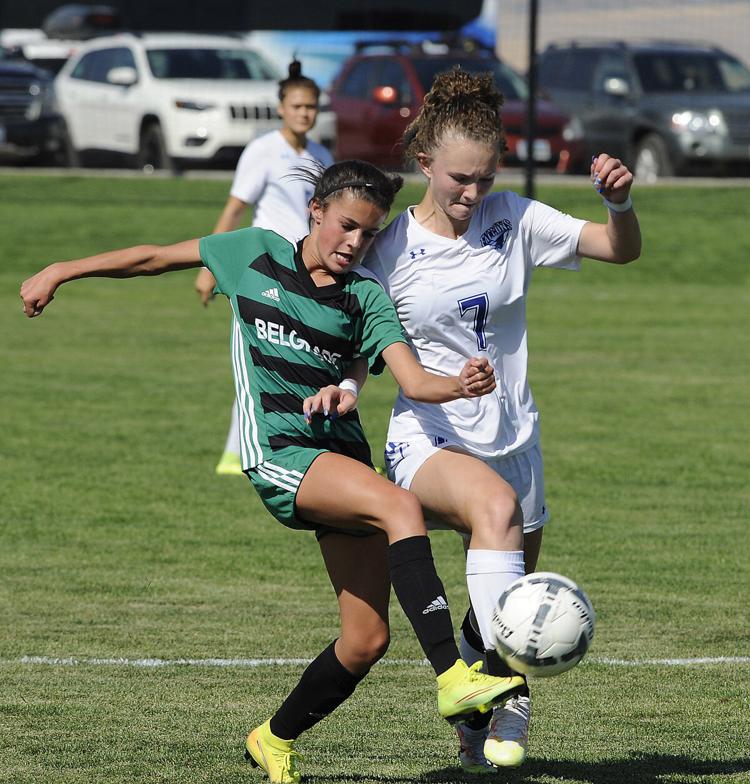 Brayton has shifted to the back row to help anchor the defense, and Belgrade has allowed just three goals. That includes a 0-0 draw against Great Falls CMR.
"I think what we're realizing is that our team is very good at neutralizing opponents. But what that effectively does though is that we don't have the opportunities that we want," said Bridwell. "So what happens is we really bum ourselves out if we don't get those scoring opportunities that we want."
There were few scoring chances Thursday. The Panthers were limited to just three shots on goal and trailed 1-0 after Ave Roberts scored on an unassisted effort in the 21st minute.
But Bridwell liked how his team responded after the goal, and Garvert tied the game six minutes later.
"Dalani found Grace over the top," he said, "and found that little ball on the ground."
Skyview (1-1-1) tallied 18 shots, and Panthers' keeper Mackenzie Turner weathered several dangerous attempts in the second half en route to finishing with 12 saves.
Belgrade is back in action Saturday with another conference match at Billings West.
Skyview boys shut out Belgrade
Led by a hat trick from Aidan Morgan, Billings Skyview scored six first half goals en route to 7-0 Eastern AA victory against Belgrade.
Morgan scored in the 21st, 22nd and 38th minutes to lead the charge, while Cooper Moore added a goal and an assist.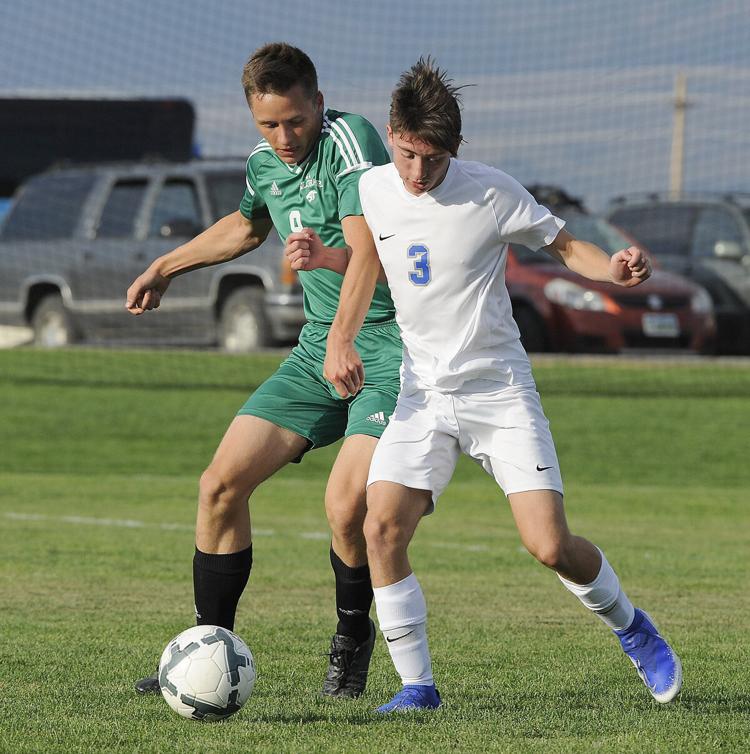 "I feel like our team just lacked intensity," first-year Belgrade coach Sydney McCauley said. "The other team came out super intense, super ready, super hungry and we didn't."
Evan Ruff scored just two minutes into the contest for the Falcons (1-1-1) and Moore followed with a goal in the fifth. Taylor Moore scored the other first half goal on a PK.
Belgrade (1-2-0) found its footing in the second half and allowed just one goal, an unassisted tally by Beau Detra, in the 63rd minute. The offense also had a handful of dangerous attacks.
"They definitely picked it up in the second half. We only gave up one," said McCauley.
Skyview finished with 24 shots on goal and Belgrade keeper Shay Schoolcraft had 10 saves, including a big stop late in the contest.
"Shay did awesome," said McCauley. "He's definitely a solid keeper. It's just tough when he gets random shots on him."
The Panthers are back in action Saturday with another conference match at Billings West.
Girls
Belgrade 1, Billings Skyview 1
Skyview        1  0  -  1
Belgrade        1  0  -  1
BS - Ave Roberts (unassisted), 21st
Bel - Grace Garvert (Dalani Brayton), 27th
Shots: BS 18, Bel 3. CK: BS 5, Bel 0. Fouls: BS 11, Bel 7. Saves: BS 1 (Madisen Carter), Bel 12 (Mackenzie Turner).
Boys
Billings Skyview 7, Belgrade 0
Skyview        6  1  -  7
Belgrade        0  0  -  0
BS - Evan Ruff (Will Naughton), 2nd
BS - Cooper Moore (Taylor Moore), 5th
BS - Aidan Morgan (Ruff), 21st
BS - Morgan (C. Moore), 22nd
BS - T. Moore, PK, 34th
BS - Morgan (T. Moore), 38th
BS - Beau Detra (unassisted), 63rd
Shots: BS 24, Bel 10. CK: BS 5, Bel 3. Fouls: BS 8, Bel 10. Saves: 8 (Jasen Denowh), Bel 10 (Shay Schoolcraft).