Competing on a fairly flat course in Townsend, local harriers boasted fast times Saturday at Old Baldy Golf Course during the Rusty Raisland Invitational.
Among them was Manhattan Christian's Riley Schott. The senior continued his winning ways by crossing the finish line first with a personal best time of 16:32 to lead the Eagles to the team title.
Led by five placers in the top six, Christian finished with 17 points. Manhattan was a distant second with 67, while Three Forks placed third with 121.
"They just ran strong," Eagles coach Nate TeSlaa said. "They were confident coming into the day and it was good competition. We had some B schools there, and Livingston was there too, an A school, so it was just good. Just a good push a little bit before state."
Christian had participated in three meets over a seven-day span the previous week, thus TeSlaa was grateful to only have one meet this week. The added rest resulted in a personal best time for senior Matt Kenney (2nd, 17:09), while freshman Oren Arthun was just one second off of his PR after placing third in 17:21.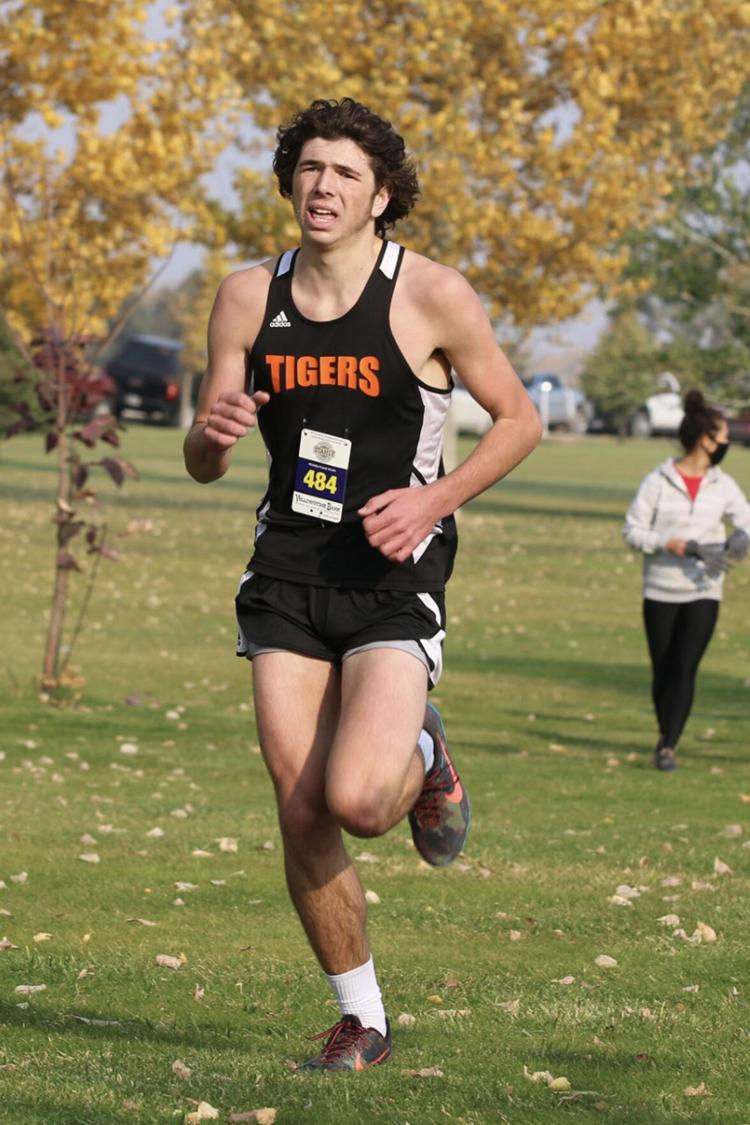 The Eagles' other top 10 finishers were Devan Walhof (5th, 17:34) and Nathan Adams (6th, 17:46), while Cullen Visser was 14th in 18:22.
"It's right where we want to be a couple weeks before state," said TeSlaa. "It was a good confidence builder."
Manhattan coach John Sillitti noted some of his runners posted big PRs, while others were a little stagnant.
"It was an interesting week of training with varying levels of intensity, and that affected each kid differently," he added. "It was also our homecoming week which always adds a little distraction that affects some more than others."
The Tigers were led by Luke Meeker, who placed seventh in 17:52. The team's other top 20 finishers were Layne Vanderby (11th, 18:12), Wyatt Barney (16th, 18:27), Payden Cantalupo (19th, 18:41), and Carson Blanchard (20th, 18:45).
"Half the boys took a big step that the whole group needs to take for us to be competitive in two weeks (at state)," said Sillitti. "The rest are ready, as indicated by training paces, and hopefully they will take that step next weekend."
Three Forks' top runner, Garrett Golding, has been nursing an injury and competed in the junior varsity race. He posted a time of 20:25.
For the varsity, Bryon Fanning and Beau Johnston led the team by placing 13th and 15th, respectively, with times of 18:16 and 18:24.
"Our top two, Bryon and Beau, had a fantastic race today and are focused on state," Three Forks coach Tara Forsberg said. "Our boys team ran well today overall, they had several PRs."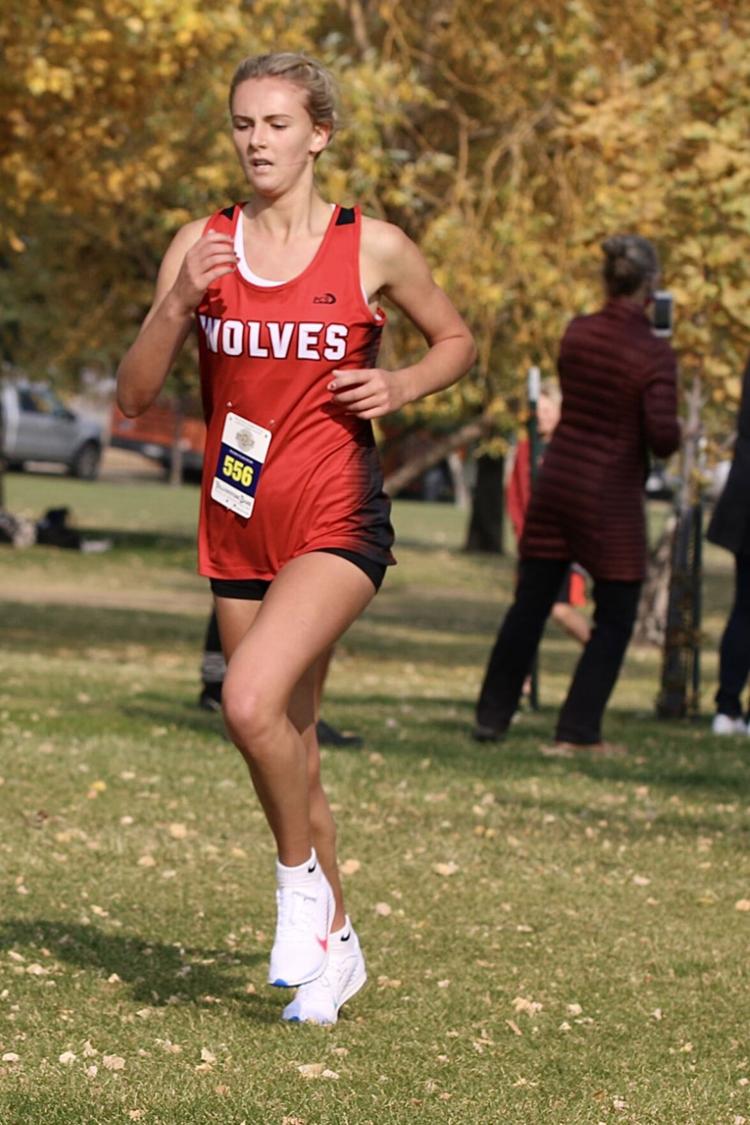 On the girls' side, Hallie Hemenway won her second consecutive meet and set a school record in the process. The senior's winning time of 19:49 broke the old mark by 11 seconds.
Led by Hemenway, and seven runners in the top 15, the Tigers won the meet with 33 points. Townsend was second with 49, while Three Forks and Christian followed in third and fourth, respectively, with 93 and 98.
"She's (Hemenway) running well and things point to a strong finish for her at state," said Sillitti. "But I'm proud of our girls for keeping their focus on the team heading into the last couple weeks rather than individual places."
Deanna Yung and Kit Wiersema each finished in the top 10 after posting times of 21:29 and 21:33, respectively, to place sixth and seventh. Madeline Severson (11th, 21:50), Saige Duffin (12th, 21:50), Zoe Axtman (13th, 21:55) and Rylee Cameron (14th, 22:01) followed.
"The girls had eight (including a JV runner) who ran under 22:10 and would have finished in the top 15 time-wise," noted Sillitti. "They are really running hard for varsity spots and in the process giving our team some great depth."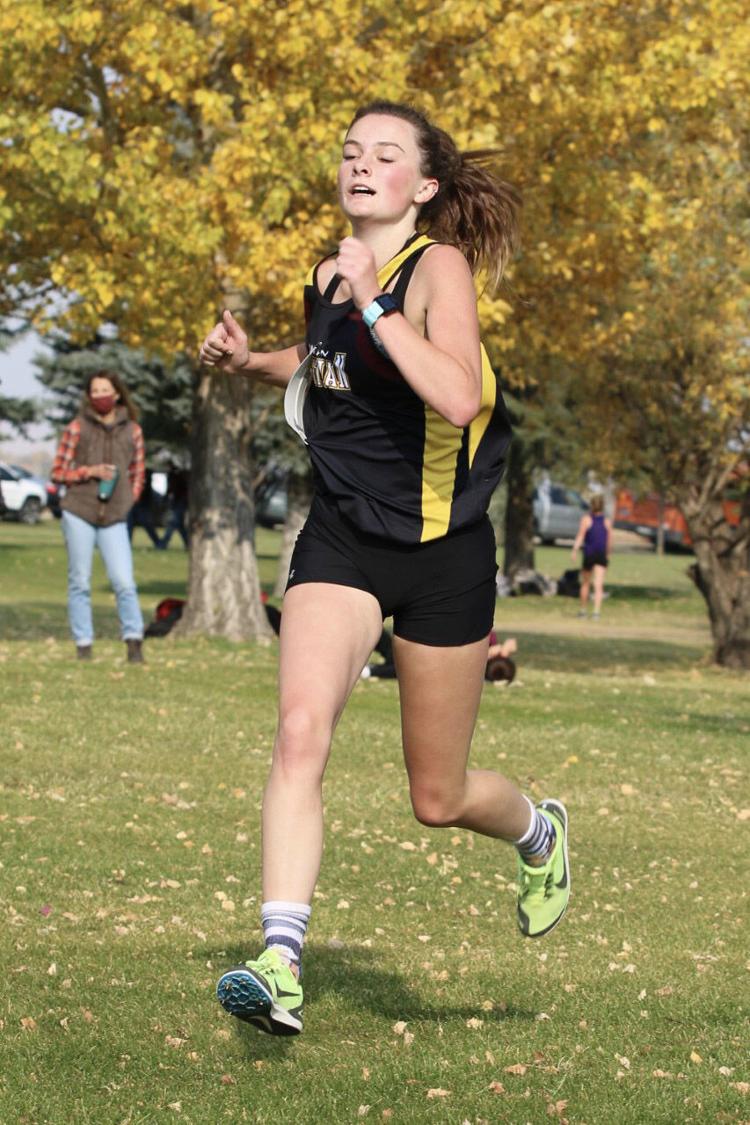 Three Forks was led by Jayden Woodland, who placed third with at time of 20:51. While she was the only top 20 finisher, Kodee Kolberg (22nd, 23:29) and Lily Jones (24th, 23:35) placed in the top 25.
"Jayden placed third and had a beautiful race," said Forsberg. "Kodee was a little under the weather, but our other ladies had a strong race."
The top finisher for Christian was Ava Bellach, who posted a time of 21:41 to place ninth. Kiersten Van Kirk was the only other Eagle in the top 20 after finishing 18th in 22:32.
Mali Kamerman (21st, 23:17) and Malaya Kamerman (27th, 24:02) recorded season best times.
"We're starting to get to where we were last year and where we're hoping to be heading into state," said TeSlaa. "So it's looking good, we're excited."
Christian and Three Forks wrap up the regular season at a triangular hosted by Manhattan Oct. 17.
Rusty Raisland Invitational
(at Old Baldy Golf Course)
Boys Results
Team scores: Manhattan Christian 17; Manhattan 67; Park 71; Three Forks 121; Jefferson 128; Townsend 138; Whtiehall 168. No score: Dillon, Twin Bridges.
Top 25 individuals: Riley Schott, MC, 16:32; Matt Kenney, MC, 17:09; Andrew Durgan, Park, 17:27; Devan Walhof, MC, 17:34; Nathan Adams, MC, 17:46; Luke Meeker, Man, 17:52; Charlie Serafin, Park, 17:52; Daniel Martin, Dil, 18:02; McCrae Wester, Park, 18:06; Layne Vanderby, Man, 18:12; Logan Hornung, Jeff, 18:14; Bryon Fanning, TF, 18:16; Cullen Visser, MC, 18:22; Beau Johnston, TF, 18:24; Wyatt Barney, Man, 18:27; Ace Edgerton, Tow, 18:32; Joel Harvey, Dil, 18:39; Payden Cantalupo, MC, 18:41; Carson Blanchard, Man, 18:45; Morgan Hendrickson, TB, 18:45; Zach Wickens, Tow, 18:46; William Rolando, Man, 18:46; Logan Gilmore, Jeff, 18:54; Zane Carter, TB, 18:57.
Girls Results
Team scores: Manhattan 33; Townsend 49; Three Forks 93; Manhattan Chrstian 98; Park 104; Jefferson 148. No score: Dillon, Ennis, Twin Bridges.
Top 25 individuals: Hallie Hemenway, Man, 19:49; Ellianna Wester, Park, 20:50; Jayden Woodland, TF, 20:51; Emma Stolte, Tow, 21:01; Mikelle Mosher, Dil, 21:11; Deanna Yung, Man, 21:29; Kit Wiersema, Man, 21:33; Justene Santi, Tow, 21:40; Ava Bellach, MC, 21:41; Bailey Taves, Tow, 21:46; Madeline Severson, Man, 21:50; Saige Duffin, Man, 21:50; Zoe Axtman, Man, 21:55; Rylee Cameron, Man, 22:01; Allie Dale, TB, 22:12; Sarah Christensen, Tow, 22:22; Zoey Wickens, Tow, 22:24; Kiersten Van Kirk, MC, 22:32; Delaney Stearns, Jeff, 22:38; Haley Rigler, Park, 23:11; Mali Kamerman, MC, 23:17; Kodee Kolberg, TF, 23:29; Fionn Camp, Park, 23:29; Lily Jones, TF, 23:35; Genesis Boyles, Ennis, 23:38.