THREE FORKS — Powered by five doubles and aggressive base running, Belgrade took another step toward claiming a district championship Friday.
The Bandits jumped out to an early 5-0 lead and then tacked on some insurance runs late en route to a 10-2 second round victory against Bozeman at the Southern A District Tournament.
Belgrade (37-15), which won district titles in 2017 and 2018, advanced to Saturday's undefeated semifinal at 2 p.m. against Gallatin Valley. Manager Johnny Graham said Saturday's task is simple.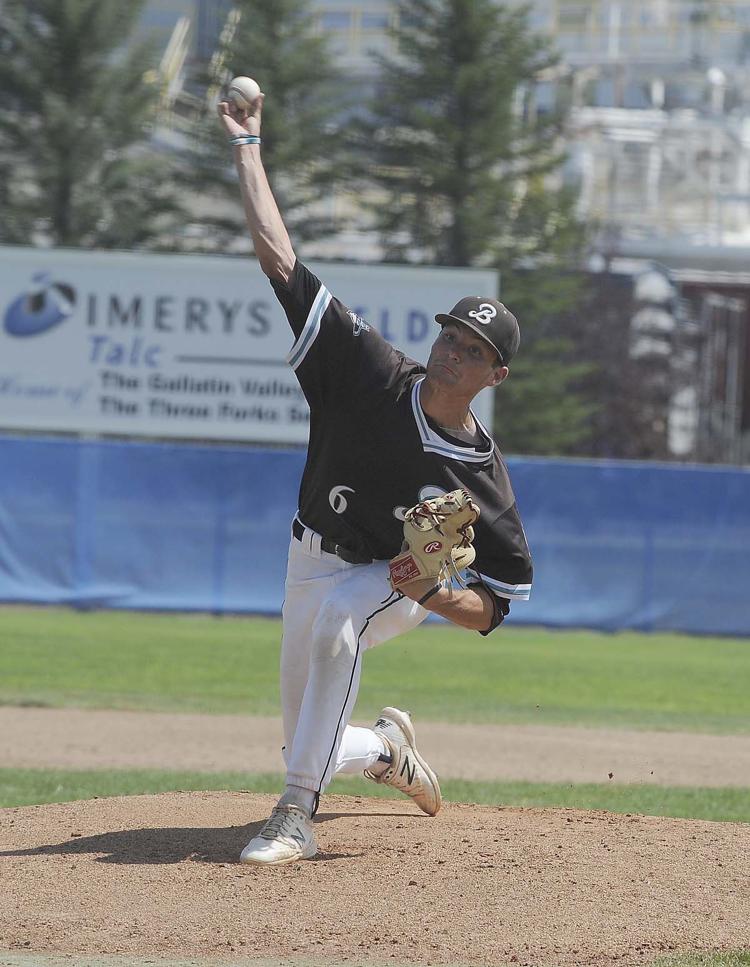 "We need to play the game well. Play good defense and we need to throw strikes," he said. "And have a high percentage of quality at-bats."
The Bandits took a 2-0 lead in the bottom of the first on a two-run single by Mason Jacobsen. Then they manufactured three runs in the second when Keaton Carter scored from third on a passed ball, and Isaiah Brandhorst scored from second on the same play when the ball squirted away at home plate.
"I love that style of baseball and I love that particular play," said Graham. "It's a mindset, it's aggressive and it was will done by Brandy."
An RBI-single by Coby Richards, which drove in Cole Thomas, stretched the lead to five before the Bucks finally got out of the frame. It was a big start for Belgrade, and gave Cooper VanLuchene plenty of cushion on the mound.
"Getting off to an early lead in any game is important. In the postseason it's equally important," said Graham. "I always think it's important to score first and I think it's important to hang zeros on the board after you score, and we were able to do that early on."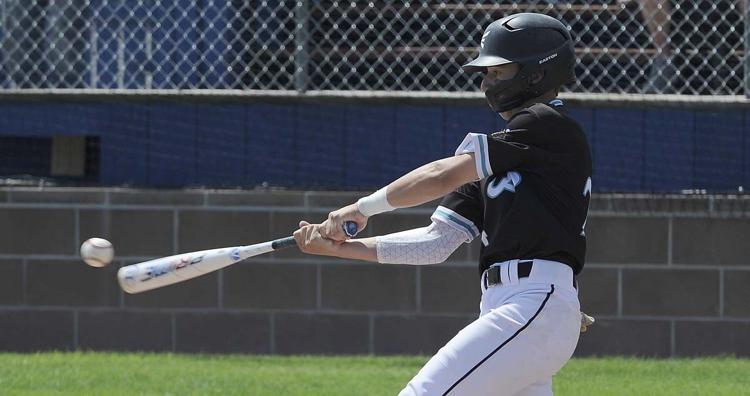 The Bucks did get within three, 5-2, after scoring runs in the third and fourth innings, but Belgrade put the game away in the sixth after Seth Green, Richards and VanLuchene each belted doubles that created three runs.
Thomas finished 3 for 3 and scored four runs, while Lane Neill, Jacobsen, Green and Richards each had two hits.
"Some real good AB's by our guys and some barreled balls, some hard contact balls," said Graham.
VanLuchene scattered four hits and struck out eight before being relieved by Neill in the sixth.
Friday's results
Dillon 13, Anaconda 3, loser-out
Helena 11, Livingston 5, loser-out
Belgrade 10, Bozeman 2
Gallatin Valley 12, Butte 2
Boxscore
Belgrade 10, Bozeman 2
Bozeman              001 100 0  -   2    5   1
Belgrade               230 113 x  -  10  14  3
Justin Garcia, Hayden Roethie (2), Bryce Hampton (6) and Dillon Coleman. Cooper VanLuchene, Lane Neill (6) and Seth Green.
BOZEMAN (22-28) - Nate Pailthorpe 1-4, Andrew Western 1-2 (2B), Corbin Holzer 1-4 (2B), Coleman 0-1, J. Burke 0-4, Kaden Thomson 0-3, Zane Haarer 0-3, Lane Harrison 1-3, Michael Armstrong 1-2.
BELGRADE (36-15) - Neill 2-4, Cole Thomas 3-3, Green 2-4 (2B), Coby Richards 2-3 (2B), Mason Jacobsen 2-4, Cooper VanLuchene 1-4 (2B), Aidan Kulbeck 1-4 (2B), Keaton Carter 1-1 (2B), Isaiah Brandhorst 0-3.