MANHATTAN — After helping Manhattan win three state titles over the past four years, Jodi Cameron and Jessa Steele are moving up to the next level.
The senior duo signed letters of intent Tuesday afternoon to compete for in-state collegiate programs. Cameron is headed to the University of Montana-Western in Dillon, while Steele will be about an hour away at Montana Tech in Butte.
"I've always wanted to go to Western. I've liked the block schedule and just the area," Cameron said. "And I was able run with the team too and it was a really good fit."
Cameron is a three-time All-State runner for the Tigers placing in the top 10 at state in each of the past three years. Her best finish was fifth as a junior when Manhattan claimed its third consecutive Class B championship.
The Tigers finished as the state runner up this past season when Cameron placed seventh at state.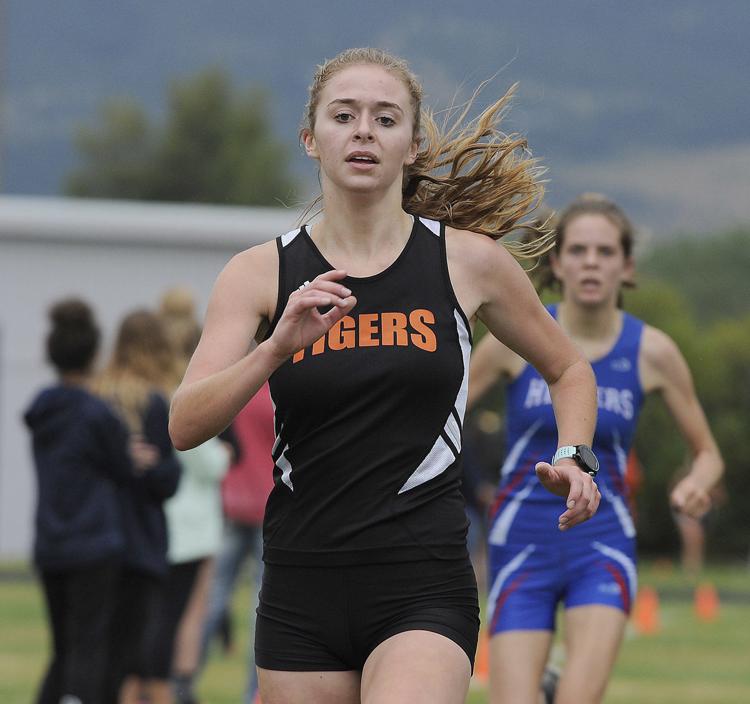 Steele is also a three-time All-State runner for Manhattan, placing in the top 15 her freshman through junior years. This past season she placed 30th at state after returning from off-season surgery for chronic exertional compartment syndrome (an exercise-induced muscle and nerve condition that causes pain).
"I had to get double leg surgery during spring my junior year, so that's why I didn't get to compete in track," Steele explained. "And then very limited in cross-country my senior year."
Steele is the first-ever cross-country recruit for Montana Tech. The new program will begin its first season this coming fall under the direction of Zach Kughn.
"There's a lot of good opportunity to run in Butte," Kughn, who attended Tuesday's signing, said, "and it's going to be something pretty cool."
Steele had already planned to attend Montana Tech for school, and was thrilled about the opportunity to continue her cross-country career.
"I'm going to Tech anyways, I'm going to go study computer science, and then with the new program I was super excited to have a chance to go run cross country competitively," she said. "Especially after my last season. It was kind of an injury and I had surgery, so being able to come back and hopefully compete in a full season is pretty exciting for me."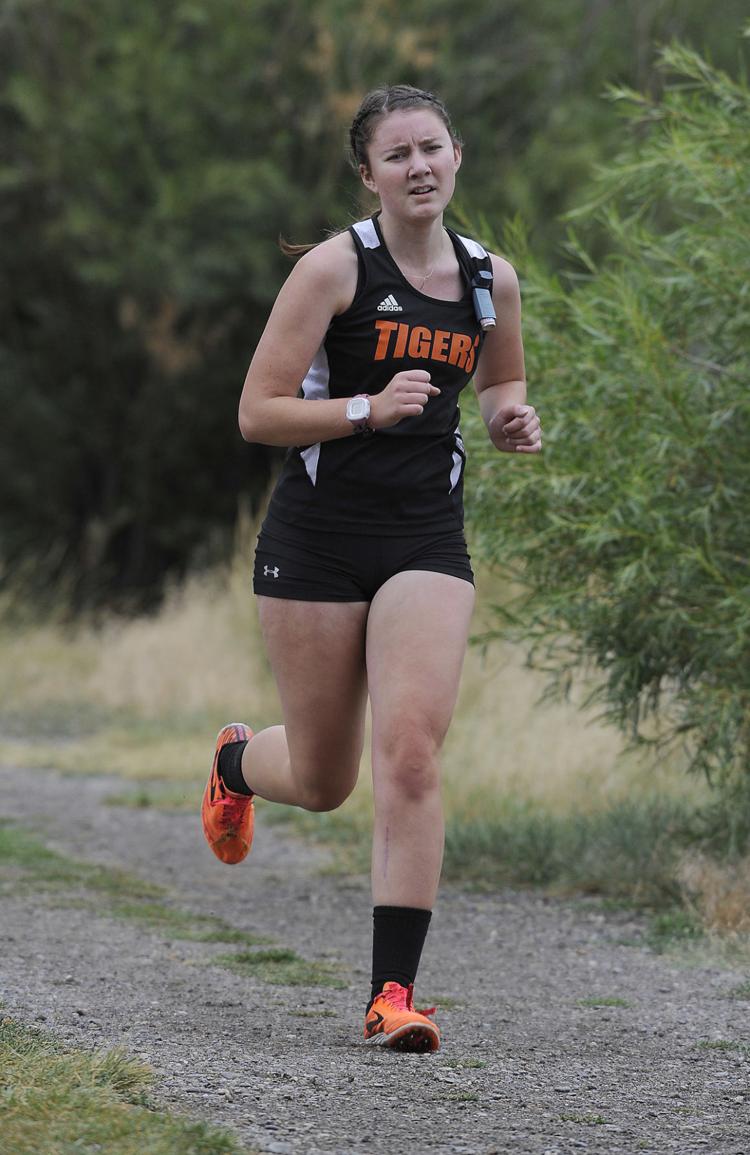 Kughn, a former runner at Montana State University, plans to field teams of 10 men and 10 women for the program's inaugural season. He noted a Butte High graduate, and current Montana Tech student, would be the first male recruited to the team.
"The cool part about it for me is that I've kind of had connections with the Manhattan program for several years now through my college teammates," Kughn said. "So I actually came and spoke to the team about four of five years ago and Jessa and I have kind of been connecting on social media ever since. When it was announced that I got the job she was kind of excited that it was me and I was excited that she was already coming."
Manhattan has boasted one of the top prep cross-country programs in the state led by head coach John Sillitti, and has consistently produced college level athletes.
"I hope we're starting a pipeline between Tech and Manhattan," said Kughn. "Because it's a quick hour drive, and they definitely know what it takes to win and be a part of a successful program. They're doing it year and year out. Why wouldn't you want those type of kids on your team?"
Cameron, who also looked at programs in Idaho as well as Carroll College in Helena, plans to study health and human performance.
What will she remember most about her prep career at Manhattan?
"The team dynamic and how close we were," Cameron said. "And just how fun it was."
Added Steele: "We had a pretty good run. It was cool."