MANHATTAN — When Madeline Severson learned that the 2020 track and field season had been canceled by the Montana High School Association in response to the worldwide coronavirus pandemic, it wasn't easy news to stomach.
She was coming off a stellar sophomore campaign, which included going into the state meet as the top-ranked high jumper in Class B.
"I remember I was working when I found out that we didn't have it (a season) and I was just so sad," said Severson. "Because, I mean it was junior season, and missing a season of your four years is tough."
While heartbroken, Severson was also concerned about college as Montana State University-Billings and other programs were showing interest. But a huge weight was lifted off her shoulders Monday afternoon when the Manhattan senior signed with MSU-Billings.
The school offers her major, art education, and Severson noted the coaching staff and athletes were welcoming during her campus visits.
"I think it's a pretty good fit for me and it's pretty close to home," she added. "That's one of the biggest things I had to choose because I didn't want to go too far away from my family."
As a sophomore, Severson cleared 5-feet, 1-inch in the high jump en route to winning the district championship. She battled illness at state, however, and wound up tying for sixth at a height of 4-10.
Severson also ran a leg on the mile relay, which had qualified for state at the annual Top 10 Meet in Billings. While the squad didn't place, it was still a memorable season.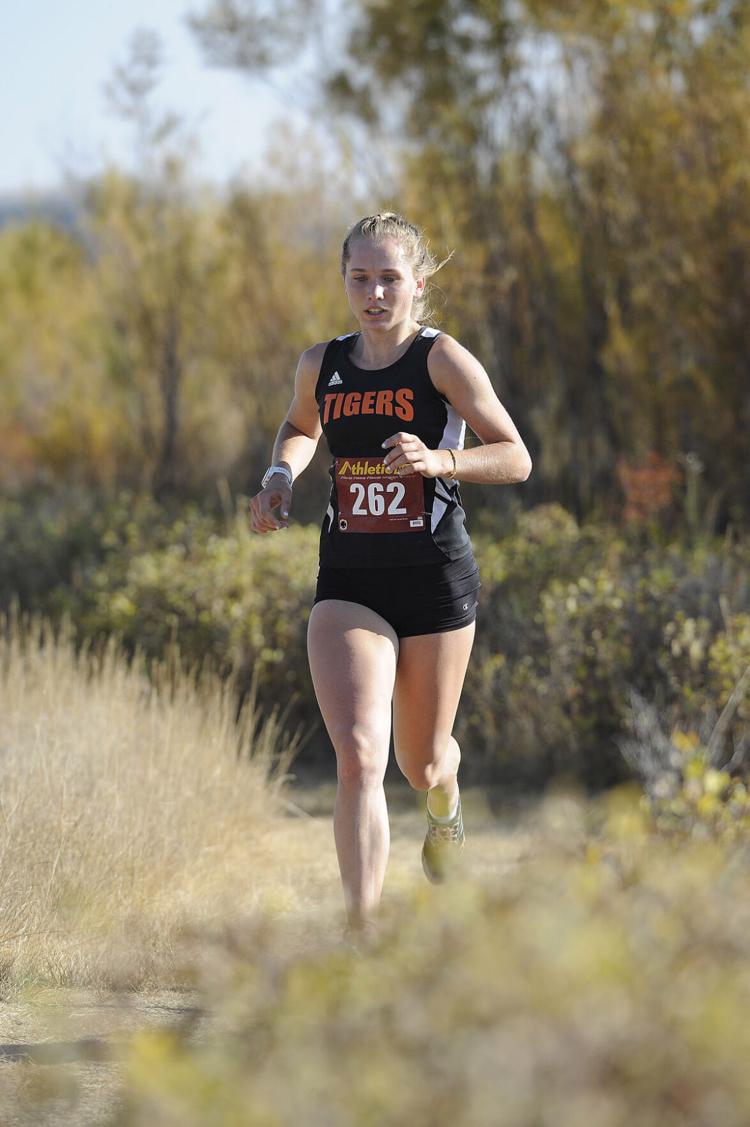 "We had a pretty successful year my sophomore year," Severson said. "Probably my best year of high school that I've had."
Severson is off to a strong senior campaign. As a first-time runner for the cross-country team this past fall, she earned All-State honors in helping Manhattan finish as the state runner up.
Her performance, she was 11th at state, caught the attention of the Yellowjackets' coaching staff. But Severson has decided not to pursue cross-country in addition to track at college.
"They wanted me to (run) cross-country, but I didn't really want to," she said. "I thought about it, but I was like, 'No, it's too much for me.'"
Severson plans to compete in the 400 (PR, 1:02.09), high jump and on both relays this spring for the Tigers, and then in the 200 (PR, 30.06), 400 and high jump for MSU-B.
Once in Billings, she'll become teammates with former Three Forks standout Kendall Lynn. The two-time state champion triple jumper signed with MSU-B this past spring.
"I actually competed with Kendall in high jump all of high school," said Severson. "So it's really sweet I get to go compete with her as a teammate."
Before returning to the track in a little over three months, Severson will be on the hardcourt with Manhattan's basketball team. She plans to cherish every moment with her teammates.
"I'm happy that we actually have a chance to be with our team and bond together and just be able to compete," she said. "Missing that last year it was so tough, it was so hard to take in."