Ali Weisz remembers it vividly. She was a 9 year old walking through the halls of the Belgrade Intermediate School when a flier on the wall caught her eye.
It was a signup for the Gallatin Valley Sharpshooters, a local 4-H shooting club. One practice later, Weisz was hooked.
That humble beginning has led to competitions around the world, and now the Belgrade native is just one step away from competing in the Olympics.
"It is really incredible to think that all it took was a flyer in elementary school at nine years old that made me kind of interested," said Weisz. "Walked down there, showed up, and just fell in love with the sport. All it took was one person to say, 'Hey, you have some natural talent with this and you can go really far with it. You should stick with it.'"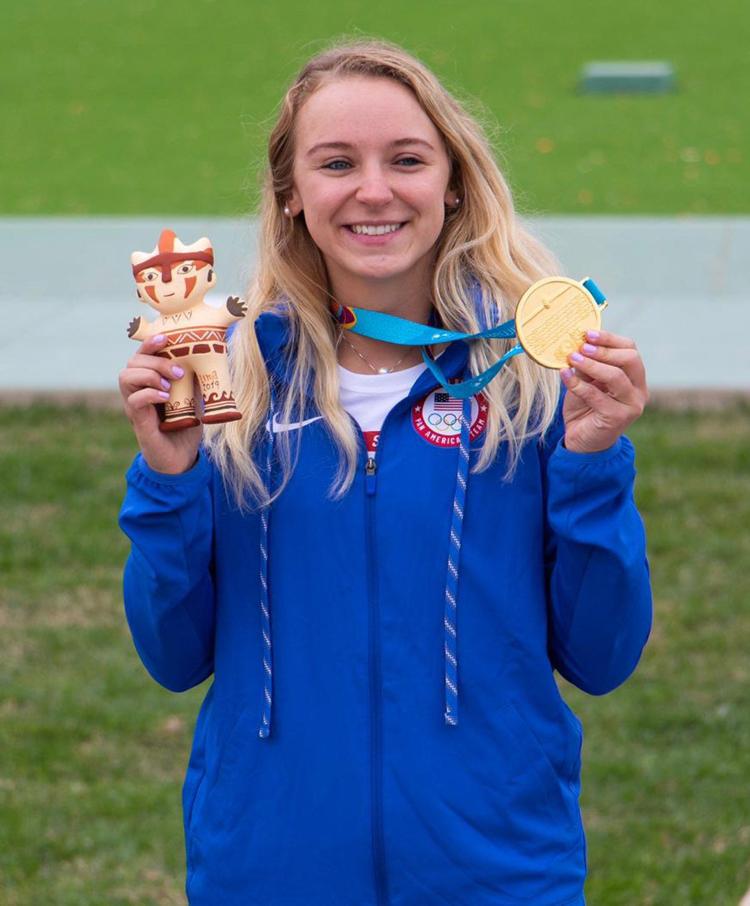 That natural talent was on full display earlier this month as Weisz represented the United States at the Pan American Games in Lima, Peru. The 24 year old not only won gold, but set a Pan American record score of 249.4 while competing in air rifle.
Her performance also secured the final quota spot for the U.S. women's 10-meter air rifle team for the 2020 Olympic Games in Tokyo.
Weisz was quick to note, however, that she has not punched a ticket to Tokyo, yet.
"The way the rifle and shooting sports works is we earn these quotas, which are essentially just places for us to send to the Olympics," Weisz explained. "So right now they're just empty. So now it's just we can for sure send two people in women's air rifle, two people in women's small bore rifle, and the same thing for men's air rifle and men's small bore rifle — but the people are unknown yet. We still have a two-trial coming up."
The first part of the qualifying trial will be held in December with the second next spring. Weisz likes her chances of reaching the summer Olympics, which would begin in late July of 2020.
"I'm definitely more confident in it than I have been previously in the past just because I have a lot more experience with it now," she said. "Traveling internationally, I do think there is a little bit of merit to learning how to win. I think people can learn how to compete all the time, but they also need to learn how to win and deal with that extra pressure."
Interestingly, Weisz noted that guns were not prominent at home.
"My family is not a big gun hunting family like most Montana families are or even most rifle or all shooting athletes families are," she said. "We were talking about that just the other day actually waiting on our plane. Somebody had asked us, "How many guns do all of you own? And they're like listing off all of these big numbers. And I was like, "I don't know if my parents own any.' So I don't know how this happened."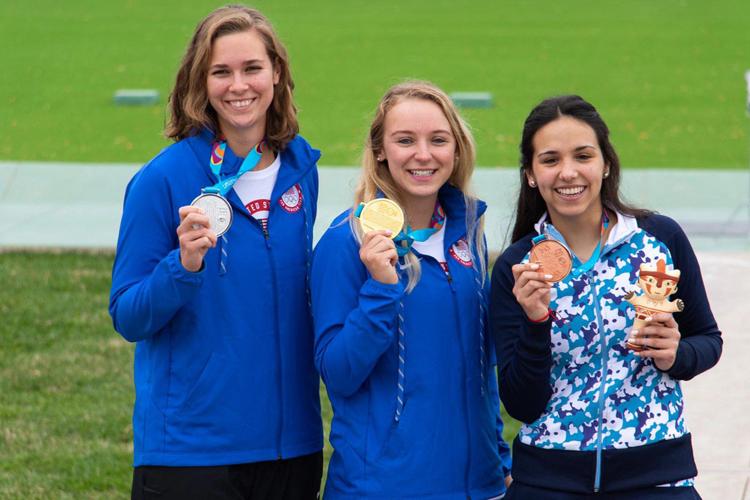 Well, that flier peaked her interest, of course, and then the positive feedback and success that followed sent Weisz on a quest that has crossed the globe.
"It really is incredible to think that all it takes is one person," said Weisz. "I think it's really inspiring to think about. Everyone every day, you could just say one sentence to someone and it can effect them their entire life, positively or negatively. Thankfully for me it was quite positive and sent me on this Olympic dream, Olympic path that I've been striving for since."
Weisz competed in volleyball at during her prep career at Belgrade High, but it was her shooting prowess that led to a scholarship at the University of Mississippi. She collected a slew of honors and set school records for the Ole Miss rifle team, which included qualifying for the NCAA Championships for four consecutive years — three in air rifle.
A championship victory at the USAS National Championship secured a spot on the national team for Weisz, who has spent much of the past year training at the U.S. Olympic & Paralympic Training Center in Colorado Springs.
Weisz traveled with teammates to Peru, arriving on July 23, and then had to wait more than a week for her turn to compete. It was an agonizing stretch as the U.S. men and women competed in 15-meter small bore, air rifle, and shotgun and pistol events.
"We were one of the last events. So we had seen a lot of success out of USA shooting for basically 10 days before our competition," said Weisz. "It was interesting because you were there for one day and one day only, but your teammates are there and for team USA you were there for many days of competition.
"So that was just an interesting perspective as well because you're there supporting them and watching them shoot every day, and also your nerves and anxiety is building a little bit because you got to follow this up. We have to shoot well too and we haven't even shot yet. So it was interesting for sure, but a really awesome experience."
When Weisz, and teammate Mindy Miles, finally got a chance to compete on Aug. 1, things didn't go well. Weisz had a "poor" qualification match, while Miles set a new Pan American record.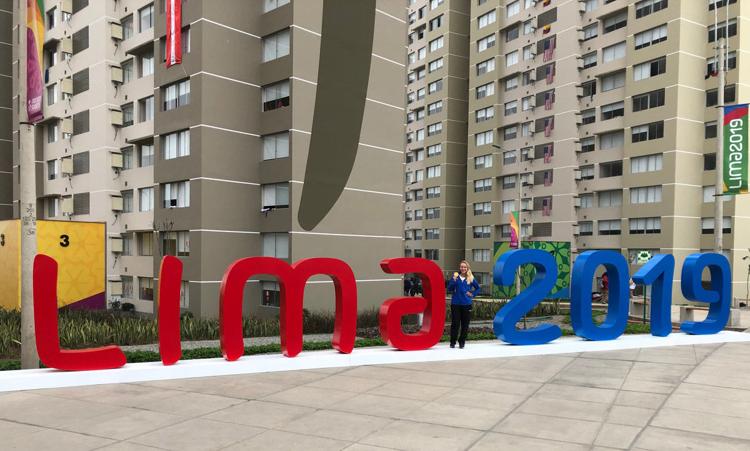 Fortunately, the slate is wiped clean heading into the final, which Weisz managed to sneak into by placing in the top 8. Following a 45-minute break, and productive discussions with coaches, Weisz broke Miles' record in the final.
"I had a lot of time to really sit there and talk it out with them, and yeah okay, this is it," said Weisz. "If that (a poor match) happened then, it's not going to happen again. Because the likelihood of me having that kind of performance back-to-back is pretty slim."
Weisz returned to the U.S. Monday, and then traveled to Belgrade Tuesday for a family visit. It's a short respite, however, as she'll return to competition Aug. 23 at the World Cup in Rio rio de Janeiro — minus the pressure.
"So now that we got the quota out of the way, (it's) win medals and do well," Weisz said. "At least we don't have to go down and try to win the quota because if that was the case it would truly be our last opportunity to get a spot to send another person to the Olympics."
Following the World Cup, Weisz will be taking a graduate assistant coaching position with the University of Memphis rifle team. She plans to return to school and complete a master's degree within the next two years, and continue training as well.
"Sometimes I'm like, 'Am I doing this, is it really happening every day. Am I dreaming still,'" said Weisz. "But, it's cool."