THREE FORKS — Following a dozen games on the road to start the season, the Gallatin Valley Outlaws finally stepped to the plate at Imerys Field last week.
The Outlaws split a doubleheader against the Billings Cardinals, and then won all three of their games during their annual Imerys Tournament. Longtime manager Duwayne Scott felt the long stretch of road games allowed his team to build some chemistry.
"They kind of got to mesh a little bit and plus I got to find out what some of them can give us," he said. "I'm all about trying to play guys early and see where we're at. Some guys kind of found out they're a little bit behind and so we got to get them in the right situation."
Gallatin Valley began the tournament Friday with a 6-5 win against the Havre Northstars and then a 7-4 victory against the Bitterroot Red Sox.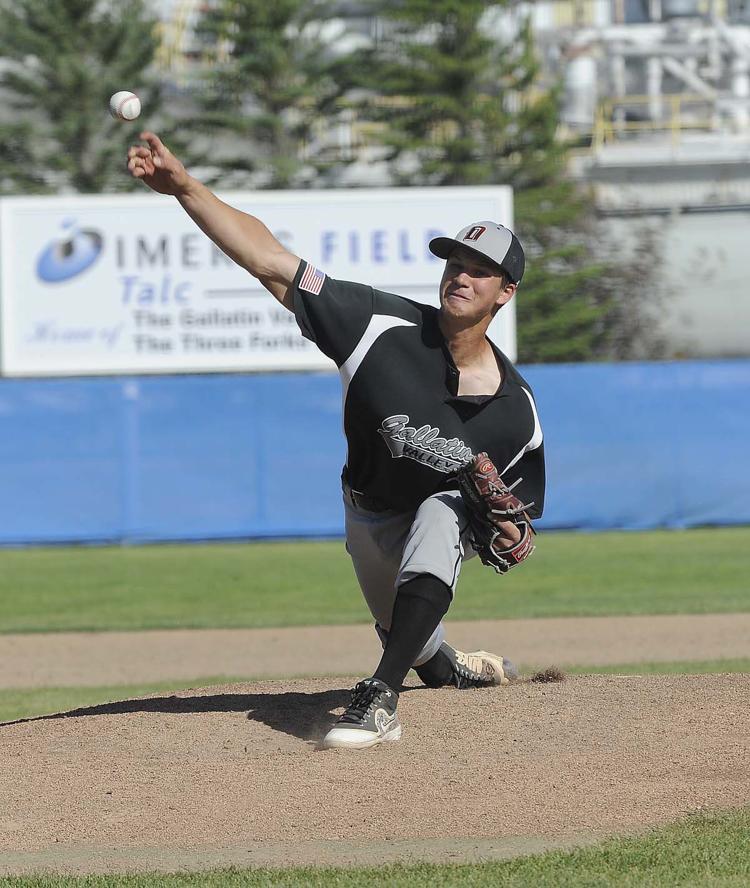 "I thought we actually played pretty good defense. We had a couple lapses, we got in trouble when we walked guys and gave other teams an opportunity with free bases," Scott said of Friday's games. "Once we got rid of the free bases I thought we played well."
The Outlaws beat the Cody (Wyo.) Cubs 10-3 in their only game Saturday, and then Sunday's games were canceled due to rain.
Scott was pleased with his team's overall effort during the tournament.
"When we're playing at home we try to obviously to put the guys out there that we think we are going to win games with. On the road we can tinker with our lineup a little bit," Scott said. "But for the most part, I'm pretty happy with where we're at. We swung the bats pretty good last night and today, so hopefully we can continue to get better offensively."
Patrick Dietz started on the hill against Havre and held the North Stars scoreless through five innings as the Outlaws built a 3-0 lead. But Havre scored five runs in the sixth to take a 5-3 lead.
Gallatin Valley rallied to win the game after scoring in the bottom half of the sixth and then plating two runs in the seventh. Brady Jones, Brandon Beedie, Austin Devers and Gunnar Johnson each had a pair of hits for the Outlaws in the victory.
Dietz tossed a 2-hitter and struck out nine in four-plus innings of work. Brody Ayers eventually picked up the win on the mound.
Mayson Shively allowed just one hit in four innings of work against Bitterroot, which scored all four of its runs in the sixth. Saturday, Logan Vasarella relieved Caleb Kamerman in the third inning and allowed just one hit and struck out two en route to picking up the victory.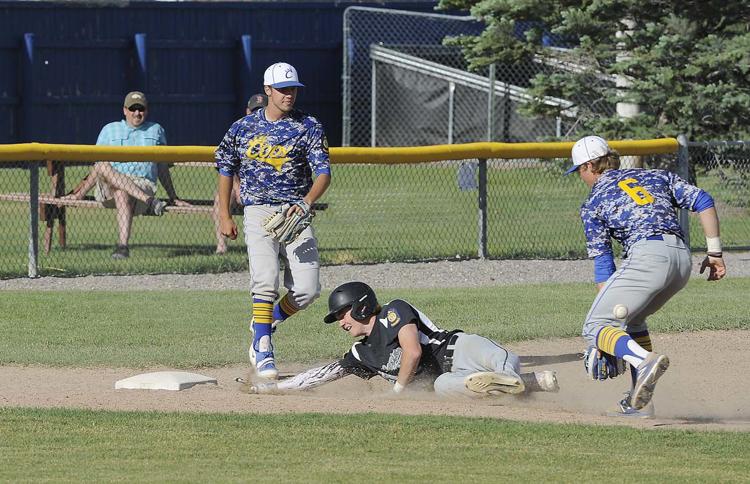 "We're still trying to figure out what we are on the mound after losing five arms from last year's team," said Scott. "Hopefully here over time we'll see where we're at there. It's still a struggle on the mound just because we're so young, but those young guys, hopefully they start stepping up and they'll be fine."
Brothers Cyrus and Isaac Richardson each finished 2 for 3 (Isaac added three RBIs) against Bitterroot, while Beedie was 2 for 3 with a pair of RBIs against Cody. Isaac Richardson also had a big day against the Cubs, finishing 2 for 5 with five RBIs.
With the wins, the Outlaws improved to 6-12. But Scott noted he's not concerned about the win-loss record less than a month into the season.
"I'm one of the last coaches that worries about wins and losses. To me it's not about how many wins I get as a coach, it's about these kids getting better and getting them an opportunity to win a district championship and a state championship," he said. "I haven't changed from that in my 20-plus years of coaching. Sometimes it might get us in trouble early in the season, but we want to be playing our best baseball in July."
Gallatin Valley was scheduled to host Livingston in a Southern A doubleheader Tuesday, but the games were rained out. A makeup date has yet to be announced.
Gallatin Valley 6, Havre 5
Havre                     000 005 0  -  5   6   2
Gallatin Valley       021 001 2  -  6  11  2
Trenton Maloughney and n/a. Patrick Dietz, Josh Majors (6), Brody Ayers (7) and n/a.
HAVRE - Quinn Reno 1-2 (2B), Brody Nanini 1-2, Caden Jenkins 1-4, Ethan Carlson 0-4, Jeramaiah Benson 2-2, Julian Benson 0-3, Kale Reno 1-4, Travish McLean 0-4, Eli Cloninger 0-1.
GALLATIN VALLEY (4-12) - Brady Jones 2-4, Josh Wisecarver 0-4, Isaac Richardson 1-4, Dietz 1-3, Brandon Beedie 2-4, Austin Devers 2-3 (2B), Mayson Shively 0-4, Gunnar Johnson 2-4, Wyatt Barney 1-2.
Gallatin Valley 7, Bitterroot 4
Bitterroot                 000 004 0  -  4  3  1
Gallatin Valley         230 101 x  -   7  6  3
Tyler Davis, Jackson Hundley (3), Paul Brennamon (6) and n/a. Mayson Shively, Brandon Beedie (5), Caleb Kamerman (6) and n/a.
BITTERROOT - Dillon Pilkerton 0-3, Davis 0-2, Hundley 0-1, Brennamon 0-1, Mitch Spinetta 1-4, Aaron Springer 0-1, Tim Hickey 0-2, Bridger Huttable 1-1, Mac Wright 0-2, Austin Gray 0-1, Tristan Lewis 1-3 (2B).
GALLATIN VALLEY (5-12) - Brady Jones 1-1, Josh Wisecarver 1-1, Isaac Richardson 2-3 (2B), Beedie 0-2, Austin Devers 0-3, Cyrus Richardson 2-3, Gunnar Johnson 0-3, Wyatt Barney 0-1, Kamerman 0-1, Logan Vasarella 0-0.
Gallatin Valley 10, Cody 3
Cody                            200 10  -   3   2  3
Gallatin Valley            143 01  -  10  6  2
Dominic Phillips, Hayden Bronenberg (3) and Jack Schroeder. Caleb Kamerman, Logan Vasarella, (3) and Cyrus Richardson.
CODY - Cody Phillips 0-2, Jared Grenz 0-3, Tyler Grenz 0-3, Tristan Blatt 0-2, Devyn Engdahl 0-1, Bronenberg 0-1, D. Phillips 0-2, Ethan Johnston 0-2.
GALLATIN VALLEY (6-12) - Brady Jones 0-4, Josh Wisecarver 1-2, Isaac Richardson 2-4, Patrick Dietz 0-1, Brandon Beedie 2-3, Austin Devers 0-3, C. Richardson 0-2, Mayson Shively 1-2, Trevor Doud 0-1.