BILLINGS — After emerging from the locker room Friday afternoon below Alterowitz Gym, Gabby Weber began to make her way down the long hallway. But after just a few steps, she stopped, placed her backpack on the ground, and hunched over.
As the tears welled in her eyes, the finality of it began to set in for the Belgrade senior. The season was over before it had a chance to really start.
"Being a senior and graduating is already hard enough," Weber said. "But being a senior and losing almost two years of basketball, and then making back for a few games and then it being over all of a sudden, is even harder."
Weber's junior season was cut short after just eight games when a calf cramp was eventually diagnosed as popliteal artery entrapment. It's a rare vascular disease in which the muscle and tendons near the knee are positioned in a way that they compress the popliteal artery.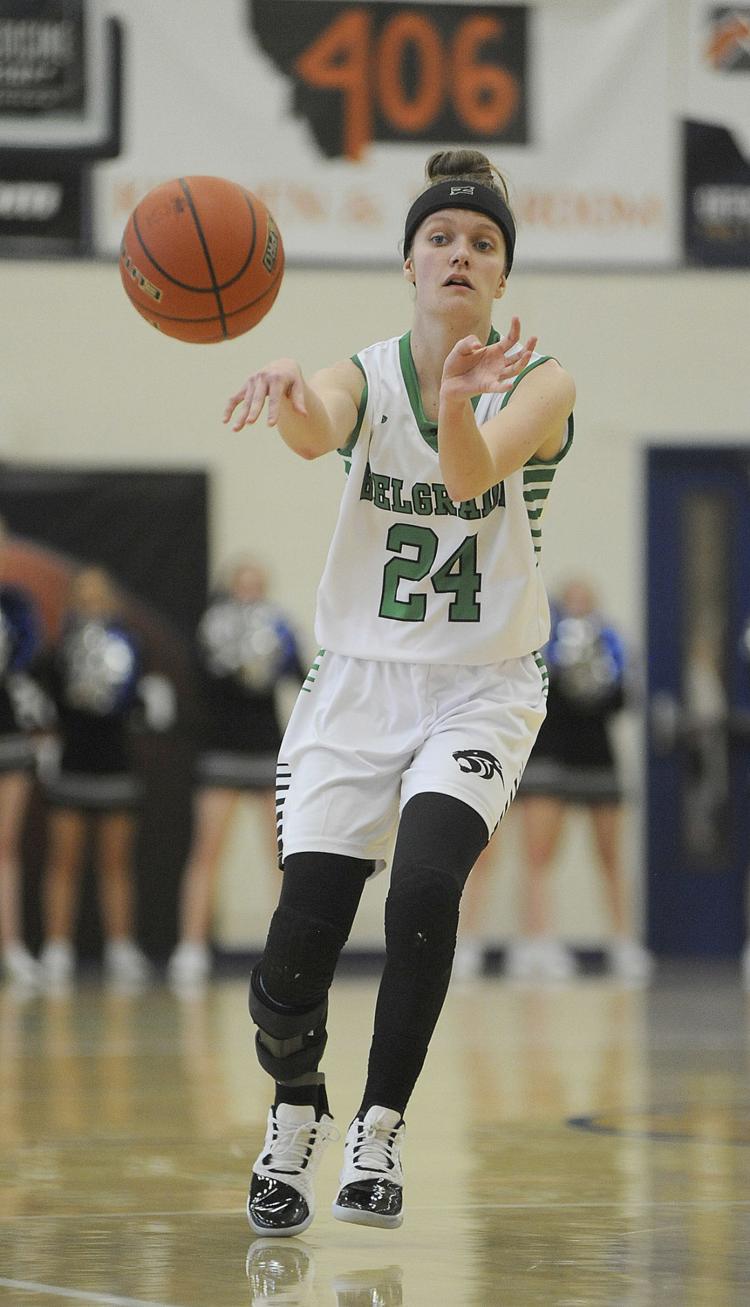 It cut off the circulation to Weber's lower right leg and she was in danger of losing her foot. Two surgeries followed — the second of which was in November — to correct the problem, and Weber was expected to miss the season.
But her leg and foot responded to physical therapy quicker than anticipated, and with the help of an orthodic brace, she returned to the court Feb. 7.
"That first practice of the season I was in a wheelchair, so I had zero hope that I'd make it back this season," Weber said. "My coach, coach (Erin) Nolte, kept telling me, 'We'll get you back.' I always kind of thought we were joking about it, but she was dead serious because as soon as I was cleared for practice … she was like let's see if we can get you in Friday."
Weber's return, more than a year after playing her last game, was limited. She saw about two minutes of action per quarter, but delighted the hometown crowd with a third quarter 3-pointer for her only points of the night.
"That first game I think I was just more nervous than I was maybe just not capable of kind of playing a lot," said Weber. "I definitely had more pain playing in that first game. I was a little bit more nervous about falling or going in for layups, and we were just a lot more cautious with it."
After sitting out the next game due to a parental request, Weber's comeback began in earnest the following week. She played in the final five games of the regular season and averaged 6.0 points per game.
It took a while for Weber to become acclimated to being on the court again, and she noted the hardest part of that took place during practice.
"That was the time I kind of needed to figure out how to use my new wheel," Weber said. "My teammates helped me a lot with that and my coach helped me a lot with that, and we just kind of figured it out. Every single game I played we just got better with figuring out what plays to run with me and defenses I could do and just help me figure out how to use that leg again."
Weber began to find her groove at the Eastern AA Divisional at Montana State University-Billings. She averaged 16.5 points per game in the Panthers' two games, including a game-high 18 Thursday in a quarterfinal loss to Great Falls CMR.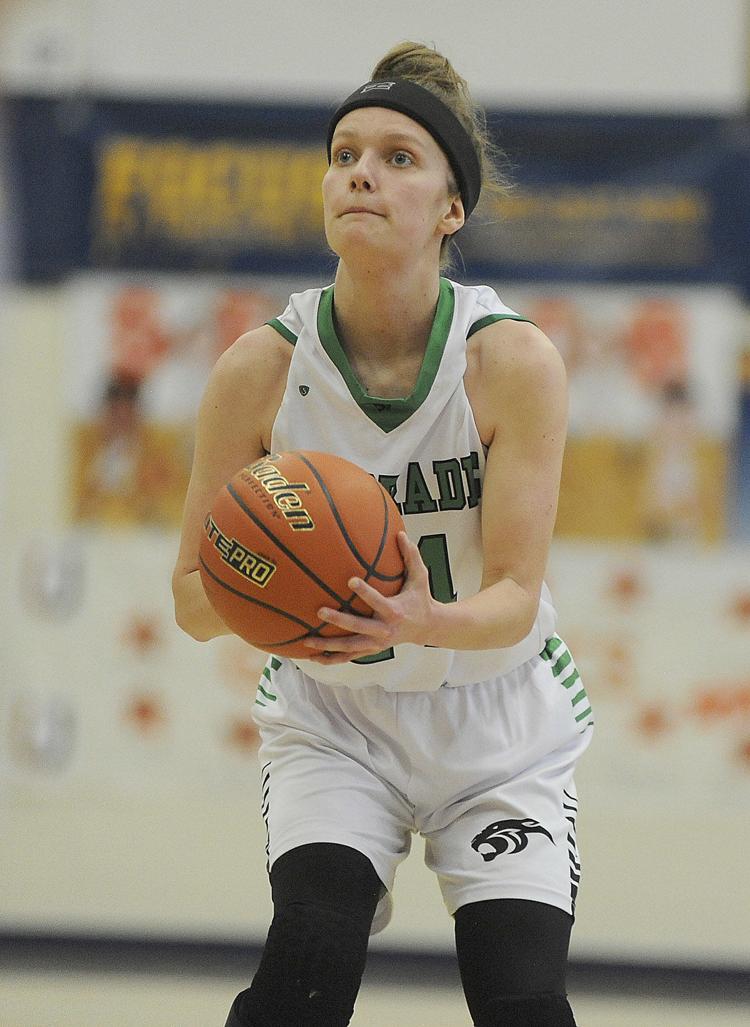 "She's getting closer to where she was and she's learning to become a different player. She's going to have to play differently because her body just is not the same as it was before," said Nolte. "But that kid is a warrior. She never gives up, she perseveres through huge obstacles, so she's not done, I can guarantee that. We'll see her on the floor again."
While Weber noted she was only playing at about 75 percent as her recovery continues, there were glimpses of the player who earned first team all-conference honors as a sophomore.
Weber shot over 50 percent from the field in both games at divisional, but noted she didn't have a good performance despite shooting 7 of 13 and scoring a team-high 15 points Friday against Billings Skyview.
"I definitely think I got more in me and I wasn't feeling good in that last game," she said. "I'm really excited to get back in the gym and get back in the weight room and get ready for some college ball, hopefully, next year."
Throughout everything she's endured Weber's faith has never wavered. And, her dream of playing college ball remains at the forefront.
College coaches have begun to show interest again, and Weber already has plans to a visit at a Frontier Conference program in the coming weeks.
"That's definitely been my biggest goal since starting basketball as a little kid was to make it to college," she said. "So I'm going to pursue that dream and hopefully make it happen."
Still, standing in that hallway following her final prep game was tough to stomach. But Weber drew solace from teammates who embraced her as they trickled out of the locker room.
"A lot of them just said, 'Thank you' and 'I love you,' and 'You got such a big future.' That just goes to show you that we were so close," said Weber. "Each of those girls have such a bright future and they were always there for me through this and I'm always going to be there for them."