Just five seconds into the first match of the dual, Zayne Konkol was on his back attempting to stave off a pin. The Belgrade senior managed to recover and then set the tone for the remainder of Tuesday night.
Konkol was the first of four Panthers to register a victory by fall in the Belgrade Special Events Center in a 42-28 non-conference victory against Beaverhead County. It was a bounce back performance for the team following a tough outing at the Tom LeProwse Invitational over the weekend in Bozeman.
"We went out and got a couple of pins early and that always helps. Get the momentum going and set the tone for the rest of the dual," Belgrade coach Sean Dellwo said. "I thought the response was appropriate."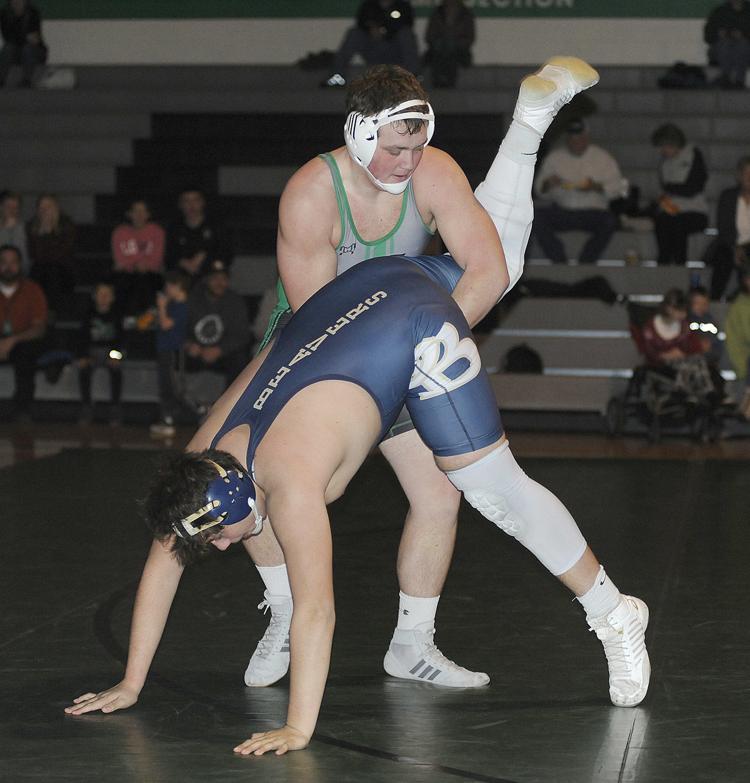 The dual nearly got off to a sour start for the Panthers when Konkol was quickly thrown on his back by Anthony Weary. He battled out of danger and the duo were eventually tied at 3-3 entering in the third period before Konkol won the 285-pound match by fall at the 4:26 mark.
"He was able to find a way to survive," said Dellwo. "And sometimes that's what wrestling's about. Survive and live to the next moment, win the next moment."
Colton Gutenberger followed with a pin of Parker Smith in 60 seconds at the 103-pound match, and then Belgrade stretched its lead to 18-0 with a forfeit victory at 113.
Carter Schmidt, who is typically the team's 113-pounder, bumped up to face Noah Huffaker at 120. Dellwo noted that the Huffaker is one of the toughest wrestlers in the state in the weight class, and Schmidt fell into a 2-0 hole following an early take down.
But those were the only points Huffaker scored in the match as Carter rallied for a 5-2 victory.
"That's a big victory to grind that out," said Dellwo. "Carter's not a big 113-pounder, but to go out there and wrestle tough, that's awesome."
Beaverhead notched pins at 126, 132, and 138, but Gage Meyer got the Panthers back on track at 145. The senior needed just 29 seconds to pin Tanner Mussard, and then Logan Linn added a pin at 160 in just over a minute.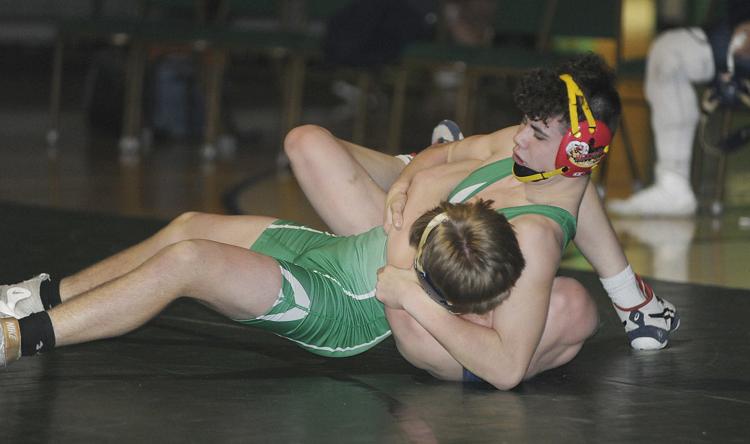 "Right when we feel like we're losing that momentum Gage Meyer goes out there and gets a pin, and then Logan Linn two matches later gets another pin," said Dellwo. "That helped us a lot."
Belgrade capped the dual with a victory by Xaden Cunningham at 205. The sophomore was battling the flu yesterday, Dellwo noted, but led throughout en route to notching an 8-4 victory against Preston Hales.
"Xaden has a tendency every now and then to let the moment get too big for him. That's something we're really working on with him in the room and we're working on with him when he's wrestling — slow things down, focus on the moment, and just wrestle in the moment," said Dellwo. "Tonight he showed that. He's getting better at it. He didn't lose his head and kept wrestling hard."
The Panthers return to action Jan. 14 with a dual at Bozeman.
Belgrade 42, Beaverhead 28
103 - Colton Gutenberger, Bel, pin Parker Smith, 1:00. 113 - Dyson Kinnaman, Bel, won by forfeit. 120 - Carter Schmidt, Bel, def. Noah Huffaker, 5-2. 126 - Gunner Wright, Bea, pin Blake Eatman, 3:32. 132 - Kaden Pittman, Bea, pin Christian Lingenfelter, :35. 138 - Eli Carlos, Bea, pin Caidan Pollock, 3:15. 145 - Gage Meyer, Bel, pin Tanner Mussard, :29. 152 - Peter Gibson, Bea, mdec. Hunter Groff, 8-0. 160 - Logan Linn, Bel, pin Tristen Lowell, 1:01. 170 - Cooper Hoffman, Bea, pin Hunter Rowan, 1:32. 182 - Taydon Vitt, Bel, won by forfeit. 205 - Xaden Cunningham, Bel, dec. Preston Hales, 8-4. 285 - Zayne Konkol, Bel, pin Athony Weary, 4:26.