Pending school board approval, Sean Dellwo will be the new head wrestling coach Bozeman High.
Dellwo, a former assistant coach for the Hawks, has spent the past six years at the helm in Belgrade. But when the head coaching position opened up at Bozeman, as well as a teaching position, he seized the opportunity.
"The coaching part of it had nothing to do with the decision," Dellwo stressed Thursday night. "It really was all the teaching. It was just an opportunity I couldn't pass up."
Nate Laslovich coached the Hawks for the past 15 years and guided the program to state Class AA championships in 2011 and 2019. He stepped down to take the head coaching position at Gallatin High, which opens its doors in August.
"Nate came in and built the program up to a pretty high level. Obviously won the state championships," Bozeman Activities Director Mark Ator said. "With Sean, Sean was a part of it at different times, so I think he's a person who's capable of keeping our program at that high level."
Dellwo was an assistant for Laslovich for nine years and then took over the Belgrade program to begin the 2014-15 campaign. His teams placed in the top 10 at state each year in Class A led by the Degen brothers, Jarrett and Sawyer, and John Mears, and placed fourth at state in his first season at the helm.
The Degens were four-time state champions — Sawyer boasted an unbeaten campaign as a senior — and Mears won three consecutive titles before a series of concussions derailed his senior season.
This past year, Belgrade's first in AA, the Panthers finished 13th out of 15 teams at state. But Dellwo noted that the program returns plenty of talent, including Carter Schmidt. He reached the championship match at 113-pounds as a freshman.
"The next person who gets this coaching position is going to be very blessed," said Dellwo. "I think it's going to be a tough team and I'm not going to look forward to wrestling Belgrade next year."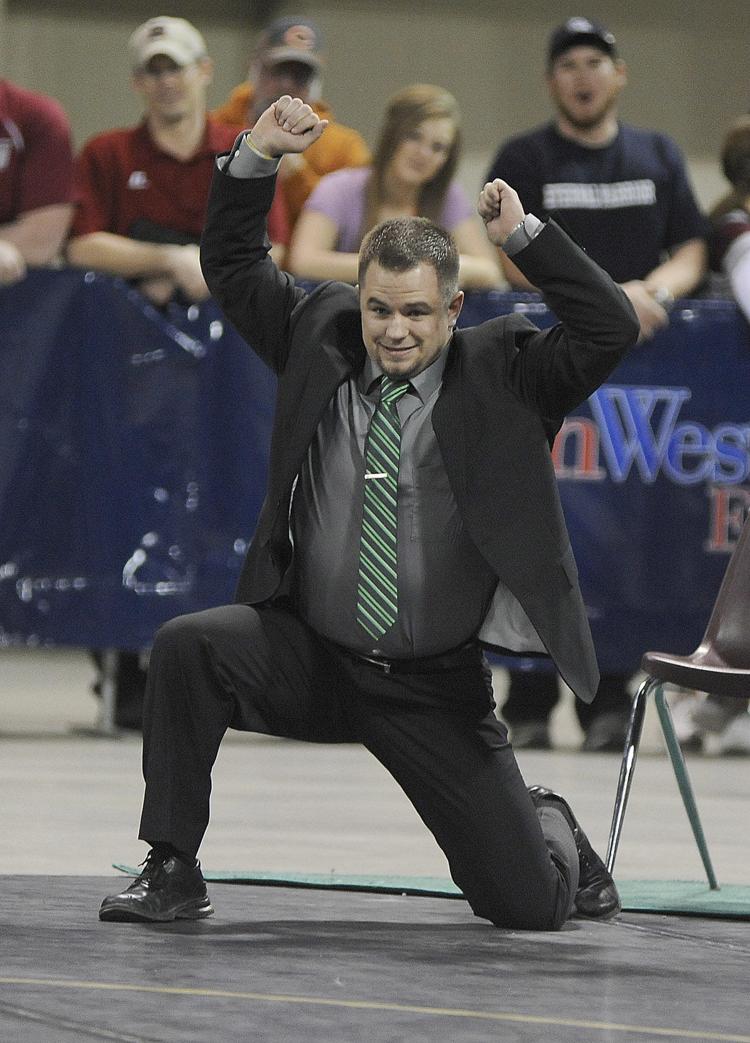 After placing fourth at state as a team in 2015, Dellwo spent the next five years rebuilding the program. He was among the five candidates who were interviewed for the Bozeman position, and Ator is confident he'll be able to recruit and keep the program at a high level.
"We've got an experienced coach, experienced at the double A level, coming to Bozeman High," Ator said. "So we feel pretty good about that."
It will be a challenge, however, with Gallatin opening and students split into districts. Bozeman will retain its seniors, while Gallatin will consist of students in grades 9 through 11.
"That crew (Bozeman) will be a little more experienced," Ator said. "But both programs will feel the effects of the split, or the transition as well like to say here in Bozeman. The big key is that Sean has experience coaching, so I think he will be fine with that."
Dellwo made the decision to apply for the position three weeks ago, but with a stipulation.
"The wrestling coaching job had been open for a while and I had decided that I wasn't going to apply unless there was a math position. Because I love coaching in Belgrade, bottom line," he said. "I love the kids, I really love everything about it. Brand new wrestling room — everything seems to be on the upswing right now in Belgrade for wrestling."
Once he caught wind of a potential teaching position, Dellwo applied and then was interviewed for the wresting job. From there, things quickly progressed.
"A few days later the math teaching position opened, I applied for it, and got it," Dellwo said. "Then it came down to a decision, me and my wife talked, and decided it was best for me and my family."
While plenty of talent remains, Dellwo is expecting to build the Hawks from the ground up.
"It'll be a lot of work. I've talked to Nate Laslovich about it quite a bit and he talked about the fact that you got to hit the ground running. You got to be recruiting kids and getting kids excited about the sport and that's kind of what we were working on here in Belgrade," he said. "I think I finally figured out how to get kids engaged and I'm going to take those skills and move it over to Bozeman."
Bozeman was in contention for state hardware nearly every year under Laslovich, and despite a possible rebuild, Dellwo hopes to maintain that level of success.
"That's something that I want to continue," he said. "It'll be a lot of work, but I'm looking forward to it and it'll be a lot of fun."