As the lead swelled to 10 points following a pair of free throws by Olivia Wegner with just under 90 seconds remaining in the third quarter, it appeared Belgrade was on its way to halting a streak that has spanned three decades.
The program had lost 56 consecutive games against Class AA competition heading into Saturday's game against Great Falls CMR. But the Panthers put together an inspired effort in the Belgrade Special Events Center en route to taking a six-point lead into the fourth quarter.
It didn't hold, however, as CMR rallied with a 13-0 run that spanned nearly four minutes between the third and fourth quarters en route to posting a 44-40 Eastern AA victory.
It was a devastating run that was sparked by a pair of free throws from Lauren Wilkins with 46.7 seconds left in the third quarter.
"I think they kind of did get a little complacent and we started making fouls at the wrong times. They started hitting free throws. It was like inch by inch, they got right back into it," Belgrade coach Erin Nolte said. "Those are things that we're going to learn as a program, how to play ahead and not make mistakes like that."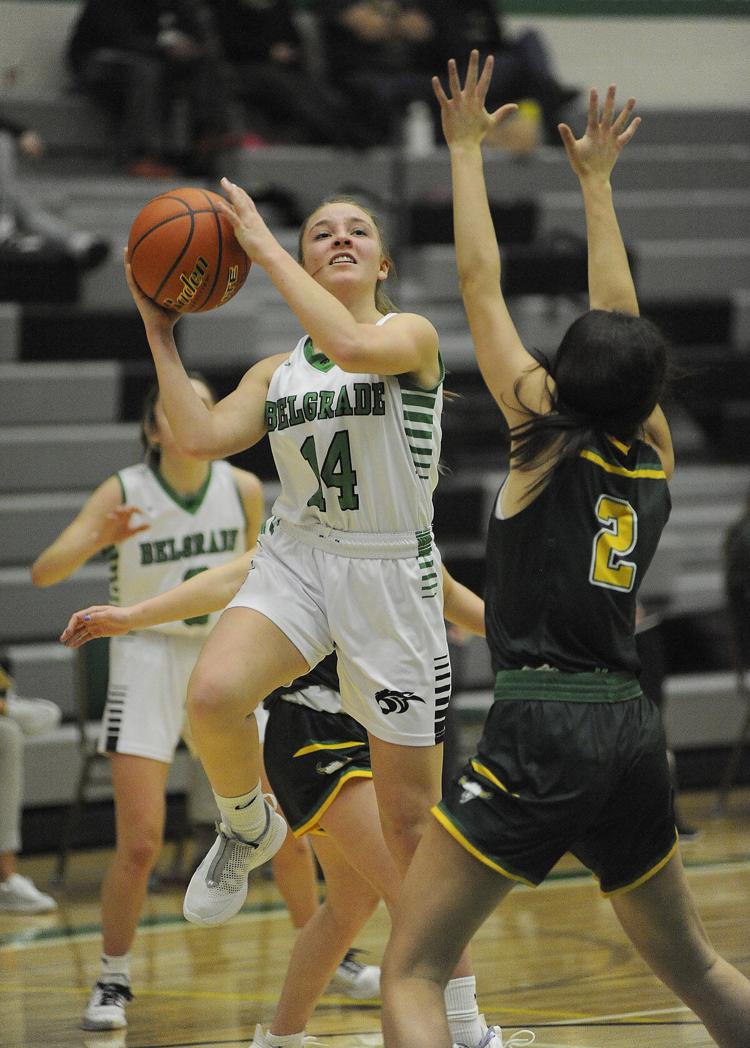 Since moving up to AA a year ago after more than 30 years as an A program, it was the first time Belgrade had taken a lead into halftime against AA competition. Three-pointers by Grace Garvert and Megan Smolnikar helped stretch the lead to 10 in the third quarter, but the Panthers found themselves in unfamiliar territory with a double digit lead in the second half.
The Rustlers (1-1) surged in front 36-33, but Belgrade briefly regained the lead, 37-36, with 4:08 remaining when Wegner made a pair of free throws and then scored on a drive to the basket.
The Panthers stumbled down the stretch, however, missing four consecutive free throw attempts and committing a pair of costly turnovers over the final 2:33 that could have altered the outcome.
"That's something that we do work on every day at practice is pressure free throws and stuff," said Nolte. "We'll continue to keep working on those, and those game situations are things that we just have to keep developing."
Belgrade did get back within a point, 41-40, when McKenna Morris connected on a 3 with 25 seconds remaining. It was a tough shot as teammate Mackenzie Turner had fallen into her legs as Morris lined up the shot, but the sophomore still managed to knock it down.
"It was bigger than just the game shot. She's just been struggling," said Nolte. "So mentally for her to finally hit something was good."
The Panthers immediately got the ball back and had a chance to take the lead, but Wegner missed on a drive to the bucket with 13 seconds remaining. Chloe Pace made the first of a double bonus from the line at the other end to stretch CMR's lead to 42-40, then Natalie Bosley putback Pace's miss on the second attempt to seal the victory.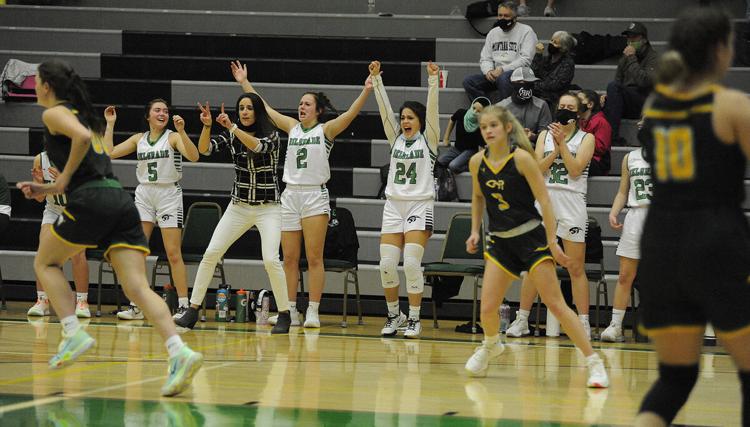 While a heartbreaking finish for the Panthers, it was a confidence-building performance for a team that won just one game a year ago.
"We've really gelled as a family. We've all become like sisters," said Nolte. "It's really fun to watch these guys have each other's back. It's not about one kid, it's not about two stars, it's about our whole family. So I'm proud of that."
Wegner and Emmery Blossom led Belgrade with nine and eight points, respectively, while Morris and Smolnikar came off the bench to combine for 12.
"Megan was a huge spark," said Nolte. "She's one who's been holy cow compared to last year. Talk about gains, whoa."
The Panthers (0-2) return to action Friday hosting Billings Senior.
Great Falls CMR 44, Belgrade 40
Great Falls CMR           6  8  13  17  -  44
Belgrade                       8  8  17   7   -  40
GREAT FALLS CMR (1-1) - Jordan Belote 1 0-2 2, Lauren Lindseth 3 8-15 15, Kendal Stoll 1 0-0 2, Chloe Pace 2 2-4 6, Shania Gardipee 0 0-0 0, Lauren Wilkins 2 7-8 11, Lexi Thornton 0 0-0 0, Kacey Christensen 0 2-2 2, Madeline Hamma 0 0-0 0, Rosie Burke 0 0-0 0, Maddie Allen 0 0-0 0, Natalie Basley 1 0-0 2. Totals: 12 19-31 44.
BELGRADE (0-2) - Mackenzie Turner 1 0-0 3, Olivia Wegner 1 7-10 9, Emmery Blossom 4 0-0 8, Sarah Riley Morris 0 1-4 1, Megan Smolnikar 2 0-0 5, McKenna Morris 3 0-0 7, Grace Garvert 2 0-3 6, Naomi Reanier 1 0-1 2, Khloey Robinson 0 0-0 0. Totals: 14 8-18 40.
3-point goals: CMR 1 (Lindseth), Bel 4 (Garvert 2, Smolinkar 1, M. Morris 1).