Despite trailing by double figures at halftime Tuesday night in the Belgrade Special Events Center, Belgrade head coach Luke Powers opted not to make any tactical changes.
The Panthers responded by opening the second half on a 15-2 run to take the lead. The four-minute stretch was one of the best starts to a half this season for the team.
"At halftime we didn't really make any adjustments as far as what we were doing," Powers said. "We talked about (that) we got to get ball reversals. They got the whole one side overloaded, we need to throw skip passes and we got to get tougher mentally and physically. And we did that in the second half."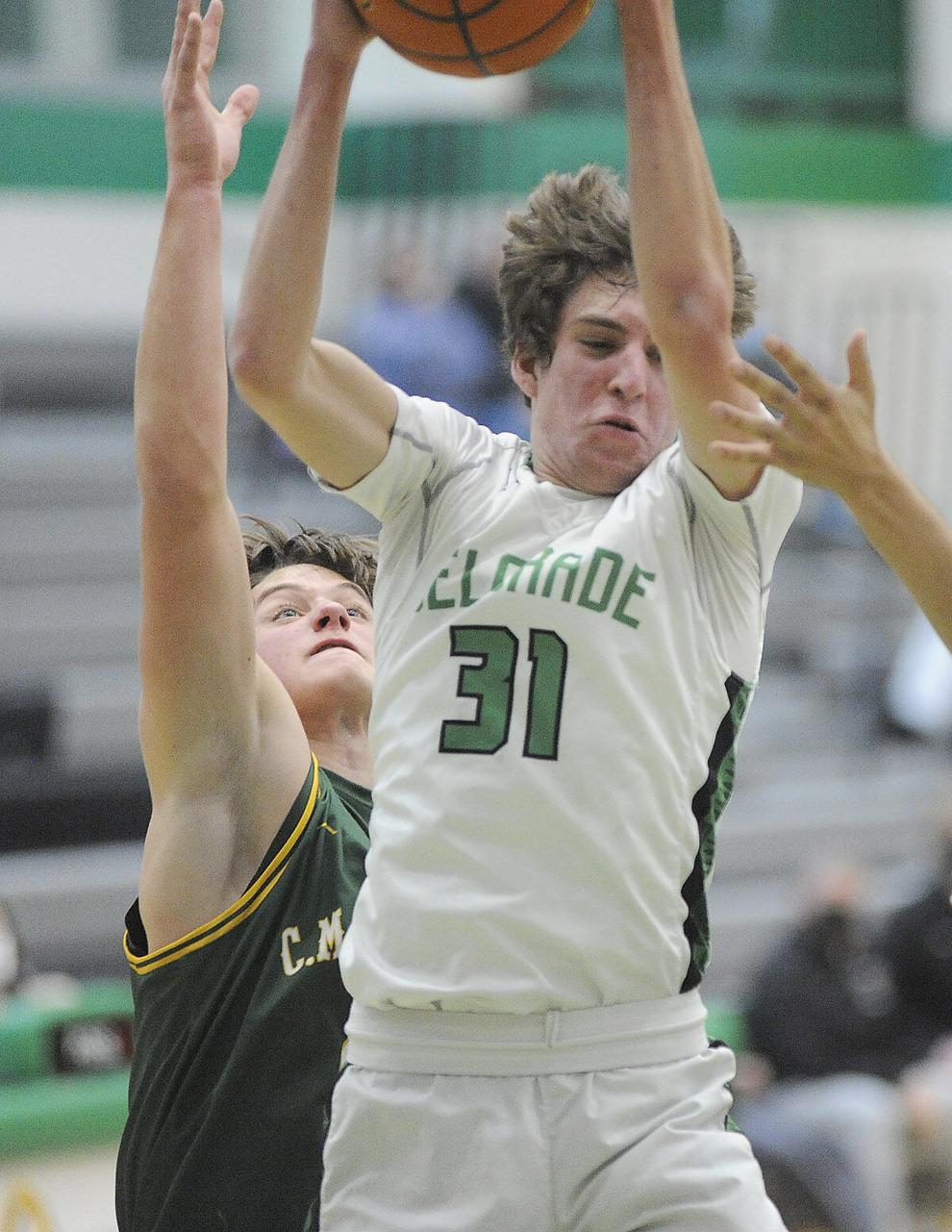 While Belgrade took a 31-29 lead, Great Falls CMR closed out the frame on an 8-4 run to take a two-point lead into the fourth quarter and then held on for a 50-44 Eastern AA victory.
Five missed free throws, as well as a handful of turnovers, proved costly for the Panthers over the final 3:28 of the contest. But Powers noted the loss did not come down to the fourth quarter.
"You can look at the end of the game and say that we missed free throws down the stretch, and that hurts you, it does," he said. "But you also have to go back and look at every possession and look at that second quarter where we only scored six points and that's the stuff that costs you the game."
The contest was tied at 10 going into the second quarter and then the Rustlers outscored Belgrade 17-6 in the frame. Trey Wasson scored seven of his team-high 16 points, including a pair of 3-pointers, to help CMR build a double figure lead.
Belgrade struggled at times against the Rustlers' aggressive 1-3-1 zone press and it was a major factor in the second quarter. While CMR led by as many as 13, a pair of free throws by Ta'Veus Randle trimmed the deficit to 27-16 at halftime.
"That's a situation where we can't emulate that pressure that they create. Their physicality, their game plan was to be physical against us, that's why they had so many guys in foul trouble," said Powers. "We can't emulate that, so it's hard for us to be consistent in breaking it and attacking."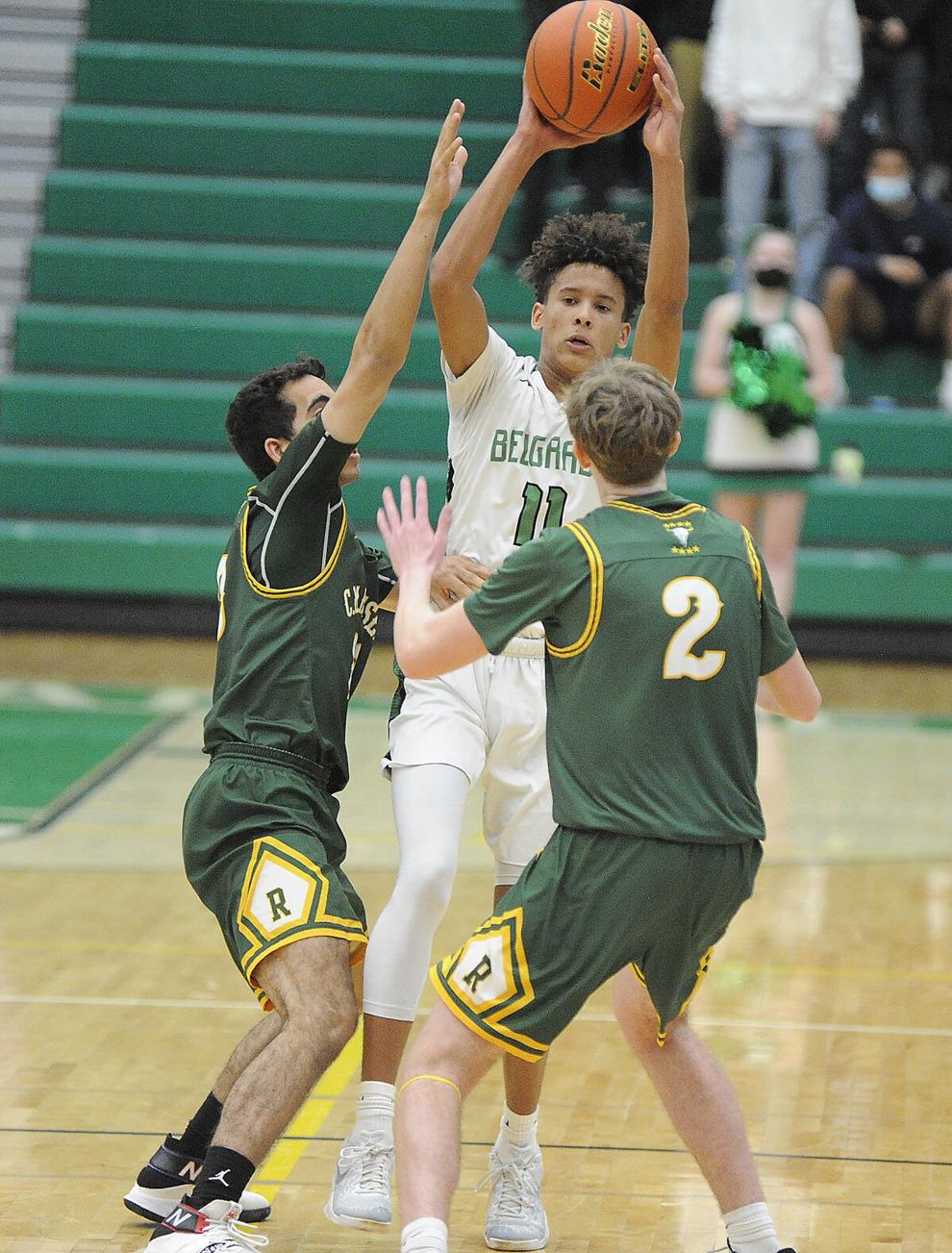 Randle, who finished with a game-high 18 points, scored five points on the team's run to start the second half. The junior buried a 3-pointer, along with Wyatt Russell, while Austin Spangler added an inside bucket that tied the game at 31.
Russell scored all 14 of his points in the second half, including 10 in the third quarter.
Belgrade (1-9) returns to action Friday hosting Billings West and then travels to Billings Skyview Saturday.
"I sound like I'm beating a dead horse so to speak, but we come back to practice tomorrow and we get better. Because we knew what we were getting into and it's a process and we're building," said Powers. "We have to stay with it. We still have opportunities in front of us for sure."
Great Falls CMR 50, Belgrade 44
CMR                          10  17  10  13  -  50
Belgrade                   10   6   19   9   -  44
GREAT FALLS CMR (2-8) - Tyson Wheeler 0 0-0 0, Trey Wasson 5 2-4 16, Cole Taylor 1 2-4 4, Kyler Kralich 0 0-0 0, Daniel Botti-Anderson 3 1-3 7, Raef Newbrough 2 2-2 6, Rogan Barnwell 3 1-2 8, Derek Rothwell 1 3-6 5, Brynn Livingston 0 2-4 2, Steven Nguyen 0 0-0 0, Ben Skaer 1 0-0 2. Totals: 16 13-25 50.
BELGRADE (1-9) - Ta'Veus Randle 4 8-13 18, Austin Spangler 1 0-0 2, Wyatt Russell4 5-9 14, Kade Schlauch 2 0-0 6, Sage Smart 2 0-0 4, Hunter Simon 0 0-0 0, Jaden Whitman 0 0-0 0, Tyler Gordon 0 0-0 0.
3-point goals: CMR 5 (Wasson 4, Barnwell), Bel 5 (Randle 2, Smart 2, Russell).