Despite losing Tuesday's dual, Sean Dellwo was thrilled with the effort. Belgrade's sixth-year coach praised how his team battled throughout the night in their home debut.
The Panthers won three matches by fall and grinded out a pair of decisions in their first official dual as a Class AA program.
"The thing I love this year versus other years is we're competing," said Dellwo. "We're out there and we're grinding. You saw a lot of guys battle and that wouldn't be the case last year or the year before."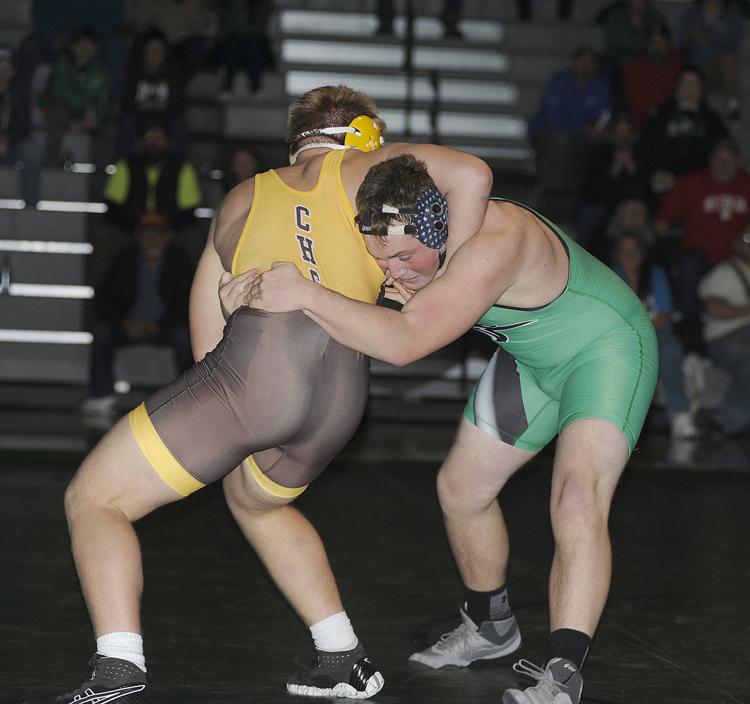 Following a third place finish at the season-opening Owen Invitational over the weekend, Belgrade was in position to beat Helena Capital. The Panthers trailed 32-30 heading into the final match of the night, but Logan Linn lost by fall as the Bruins hung on for a 38-30 victory.
Linn had taken a 4-2 lead on a take down early in the second period, but got thrown to the mat by Ian Isaacson en route to being pinned at the 3:04 mark.
"He's a freshman, and he's a tough, tough freshman, and I'm looking forward to him doing a lot of really good things," said Dellwo. "But he made just a little freshman mistake and that's okay. We can coach that and get better in that situation … he'll bounce back."
John Mears, a three-time state champion for the Panthers, began the dual with a pin of Tucker Zanto. The senior needed less than 90 seconds to earn the win in his first action of the season.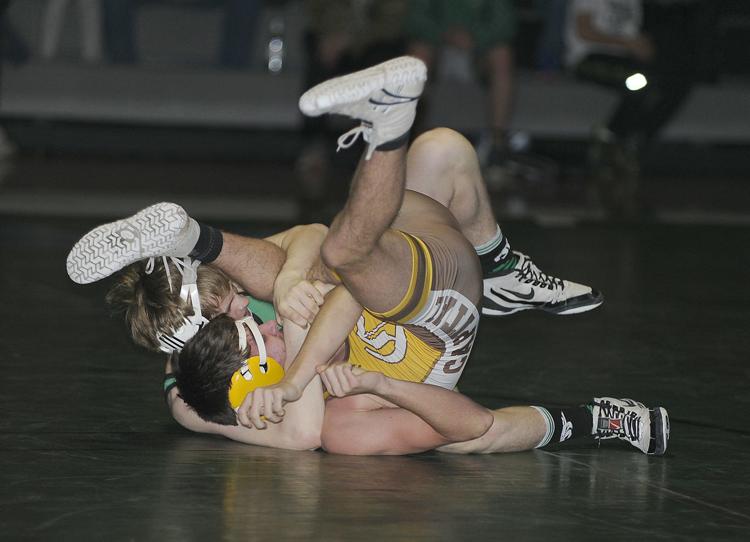 "He went out there on a mission. He was up 10-0 before he sealed the deal," said Dellwo. "He's embraced this motto that we have this year where we're talking about embracing the grind. We're going to grind every single match and our guys are doing it."
Freshmen Colton Gutenberger and Carter Schmidt added pins at 103 and 113, respectively, while senior Roy Deguzman won an 8-2 decision at 120.
Belgrade's other victory on the night came at 152 where Brendan Gill scored on a reversal in the third period and then held on for a 6-5 victory against Dylan Graham.
The Panthers, who return to action this weekend at the Mining City Duals in Butte, lost by fall at 138, 160, 182, 205 and 285.
"We got a little bit of work to do and that's why we do these early season duals is to find out what we need to do to get better," said Dellwo. "We got to fill the tank a little bit with a few of our guys, but it's early season wrestling."
Helena Capital 38, Belgrade 30
103 - Colton Gutenberger, Bel, pin Hunter Rahns, :58. 113 - Carter Schmidt, Bel, pin Keaton Brilz, 3:53. 120 - Roy Deguzman, Bel, dec. Aiden Smelko, 8-2. 126 - Blake Eatman, Bel, won by forfeit. 132 - Carson DesRosier, HC, won by forfeit. 138 - Connor Kovick, HC, pin Caiden Pollock, 1:07. 145 - Wyatt Schneider, HC, dec. Gage Meyer, 6-4. 152 - Brendan Gill, Bel, dec. Dylan Graham, 6-5. 160 - Ian Isaacson, HC, pin Logan Linn, 3:04. 170 - John Mears, Bel, pin Tucker Zanto, 1:19. 182 - Talon Marsh, HC, pin Hugh Donaldson, :53. 205 - Zane McCormick, HC, pin Xaden Cunningham, 1:19. 285 - Josh Lee, HC, Zayne Konkol, 1:25.