With a little over a week remaining before the Central A Divisional, longtime Belgrade coach Joe Rossman is still seeking consistency from his team.
The boys each had a couple of bad holes Tuesday at the six-team Belgrade Invitational at Valley View Golf Course, and it resulted in a fifth place team finish with a 353.
"We have two to three bad holes a round that each person has to have," said Rossman. "So we have to eliminate those bad holes or minimize our damaged that we do to ourselves. They're costing us about three to five strokes on our scores. It's something that we have to get better at before divisionals next week."
Bozeman won the tournament with a 295, while Laurel and Helena Capital rounded out the top three with 307 and 317, respectively. Laurel's Carson Hackman won with tournament with a 70.
Freshman Anthony Madison led the Panthers with an 86, while Brock Blake and Braxton Butler each had an 87. The team was rounded out by Nic Board (83), Jaxon Hinshaw (106) and Brodie Falk (110).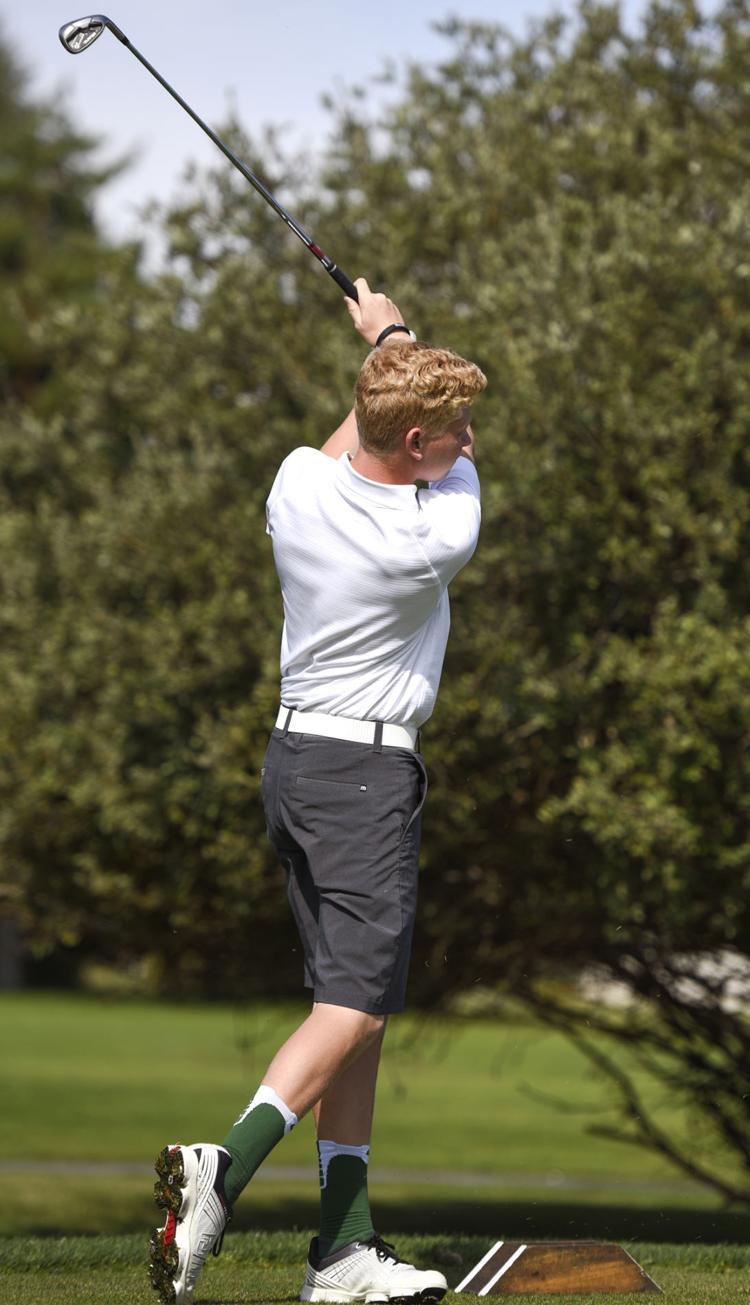 On the girls side, Belgrade placed sixth with a 497. Bozeman won the tournament with a 318, while Butte and Helena each finished with a 367.
Erin Elgas led the Panthers with a 104, while fellow senior Lanie Morgan had a 121. The team was rounded out by Kaleigh Bauerle and Lily Antos, who had a 132 and 140, respectively.
"The girls, we could be a little better, but it's boys right know that are having the couple bad holes," said Rossman. "They let a bad shot get to them and then it just kind of snow balls on us."
Bozeman's Annika Danenhauer won with a 76, while teammates Cora Rosanova (77), Laurel Ward (78), and Sami Yates (87) followed.
Belgrade wraps up the regular season Friday at a four-team tournament in Dillon. Rossman noted that the invitational will feature match play.
"We're not going to have scores," he explained. "We're just going to play hole by hole against somebody. There's going to be four teams — us, Butte Central, Livingston, and Dillon. And we're just going to have a match play event that."
Following a tough day at Valley View, Rossman hopes the relaxed format in Dillon will help get his boys back on track.
"It'll be a little different. We're not keeping scores. Kind of have a fun event before divisionals," he said. "Something different than what we do all year long. Maybe it will alleviate the tension of having to hit score and just go hole by hole."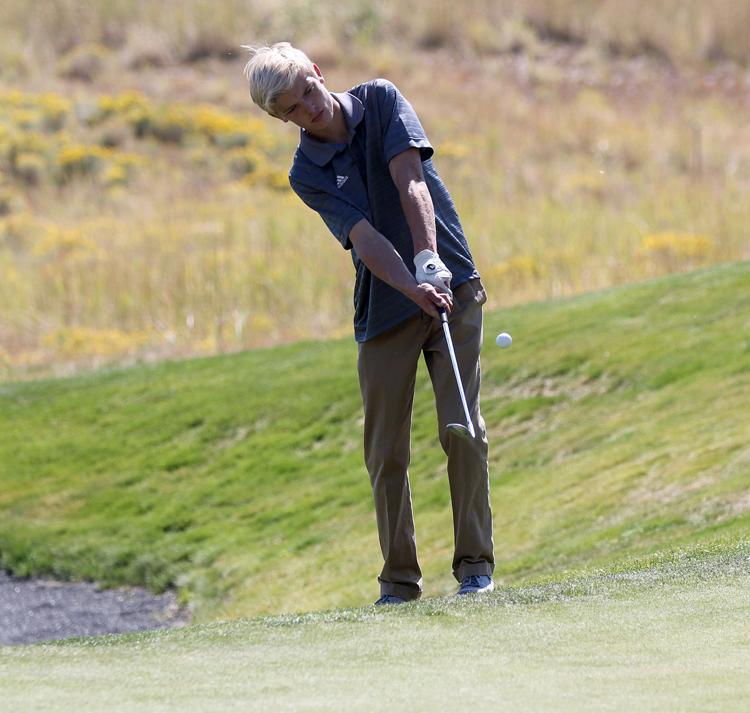 Panthers improve on Day 2 at Old Works
It wasn't a great first day at Old Works Golf Course in Anaconda Sept. 5. But Belgrade's golfers fared much better on Day 2 at the Butte Invitational.
The boys placed eighth with a 747, while the girls were seventh with a 945. It marked the first time this season the girls fielded a full team.
"We played better the second day," Belgrade coach Joe Rossman said. "I don't know, we just don't play very well the first day. The second day we play better. We have to eliminate those and be ready to play Day 1."
Braxton Butler led the boys with a 166 following rounds of 86 and 80 and placed 15th overall. Teammates Brock Blake and Anthony Madison each carded a 188, and Blake cut two strokes off his score from the first day.
Bozeman won the tournament with a 605, while Billings West was second (641) and Billings Senior third (661).
Bozeman's Justus Verge took home medalist honors with a 146 following rounds of 74 and 72. Billings Senior's Brody Cady and Bozeman's J.R. Small rounded out the top three after each cared scores of 150.
On the girls side, Erin Elgas had rounds of 106 and 109 to finish with a 215. The senior was followed by teammates Lanie Morgan (126-115—214), Kaliegh Bauerle (113-115—228), and Lily Antos (138-123— 261).
"I was very pleased with how our girls played," said Rossman. "Braxton (Butler) ended up 15th and he got a medal, so those were two very good things that happened."
Butte Central's Tricia Joyce won a scorecard playoff to place first with a 158. The senior had rounds of 83 and 75, while Billings West's Carrie Carpenter had identical rounds.
Bozeman's Laurel Ward finished third with rounds of 82 and 77 for a 159.
Belgrade also hosted a six-team tournament on Tuesday (see results on B6), and returns to action Friday in Dillon. The Central A Divisional will be Sept. 21 in Havre.