The past several months haven't been easy for Emily Sullivan. All of the hard work she put in during the offseason was in jeopardy after the state shut down due to the COVID-19 pandemic.
The Belgrade pole vaulter was primed to have a memorable senior season, and then it was canceled by the Montana High School Association. Even more gut-wrenching was that Sullivan wouldn't be able to reach the marks she needed to secure a college scholarship.
"My goal for this year was to get 12-feet for pole vaulting and then if I got 12-feet I would get a scholarship," she said. "But with no season can't really do that."
Still, Sullivan displayed enough grit and determination over the past several years to be recruited as a walk-on at Montana State University. She was among a dozen athletes announced Wednesday that will compete for either the track and field or the cross country programs in 2020-21, MSU Director Lyle Weese said.
"This group of future Bobcats is filled with talent," Weese said. "With their senior high school track season being canceled, this group is highly motivated with an incredible amount of untapped potential. Once these individuals have a chance to train and compete as Bobcats, we are going to see them reach new heights in their time at Montana State."
Sullivan received offers from several NAIA schools in Montana, but has wanted to compete for MSU since her freshman season.
"I had a few coaches telling me they had offers for me from Providence and Rocky," she said. "But I was like if I'm going to pole vault in college it's going to be for MSU."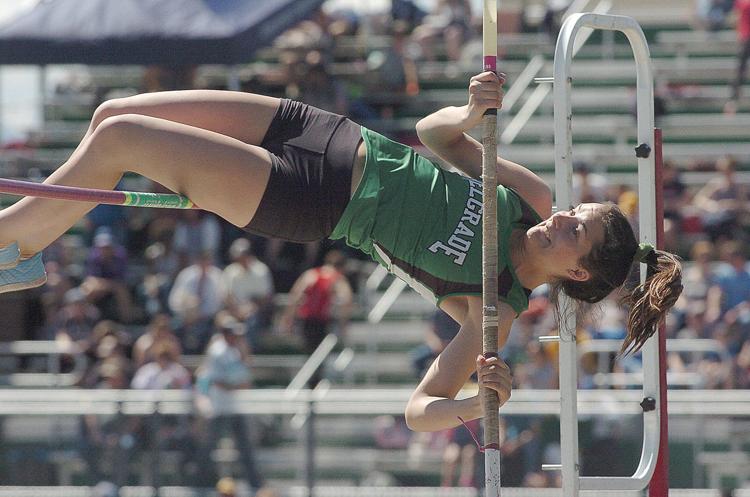 Sullivan has steadily improved in the event and finished as the state Class A runner up a year ago (she was 10th as a sophomore) after clearing 10-feet, 6-inches. Then she posted a personal best 11-feet, 00.25-inches at the USATF National Junior Olympic Championships in July.
If able to clear 12-feet this spring, Sullivan noted, MSU was prepared to offer a scholarship. While that didn't happen due to the canceled prep campaign, the offer remains on the table.
"They told me not to worry about anything and I have a spot on the team," Sullivan said. "But as soon as I hit 12-feet I have a scholarship."
With a walk-on spot on the roster achieved, Sullivan noted a weight has been lifted from her shoulders.
"I was pretty stressed out in the indoor season and just training for the outdoor season," she said. "But now it's just kind of a lot less stressful."
While Sullivan didn't actually compete in a meet during the indoor season, she spent several days per week honing her skills and working on the little fundamental things to improve.
"I was training probably three to four days a week just doing core and getting my sprint workouts," Sullivan added.
Sullivan, who plans to study computer engineering, has been doing her best to stay in shape during the pandemic. She's been conducting sprint workouts at Belgrade's track and eating healthy.
But not actually getting to pole vault has been agonizing.
"It's pretty frustrating," Sullivan said. "I'm trying to see if I can practice with just like my coach and I, but we haven't heard back from the school board."
In addition to pole vault, Sullivan is also experienced in the high jump and long jump. She placed eighth in the long jump at state as a sophomore.
Editor's note: Montana State University contributed to this story.