The effort was there on the defensive end of the floor, but Belgrade was unable to generate a consistent offensive attack Saturday afternoon in its home opener.
The Panthers were only able to muster eight total points in the first half en route to a 51-25 Eastern AA loss to Great Falls CMR in the Belgrade Special Events Center.
"We didn't shoot the ball very well. Not only did we not shoot it well from the perimeter, but we didn't shoot it well from the free throw line," Belgrade coach Mike Deming said. "Just couldn't get anything to fall and some of it I think was a lack of mental focus at times and other times they played good physical defense."
CMR pressured the Panthers throughout the contest with a 2-3 zone, and rarely allowed a shot to get off in the paint. Still, the Rustlers led just 8-4 after the first quarter before stretching the lead to 18 by halftime.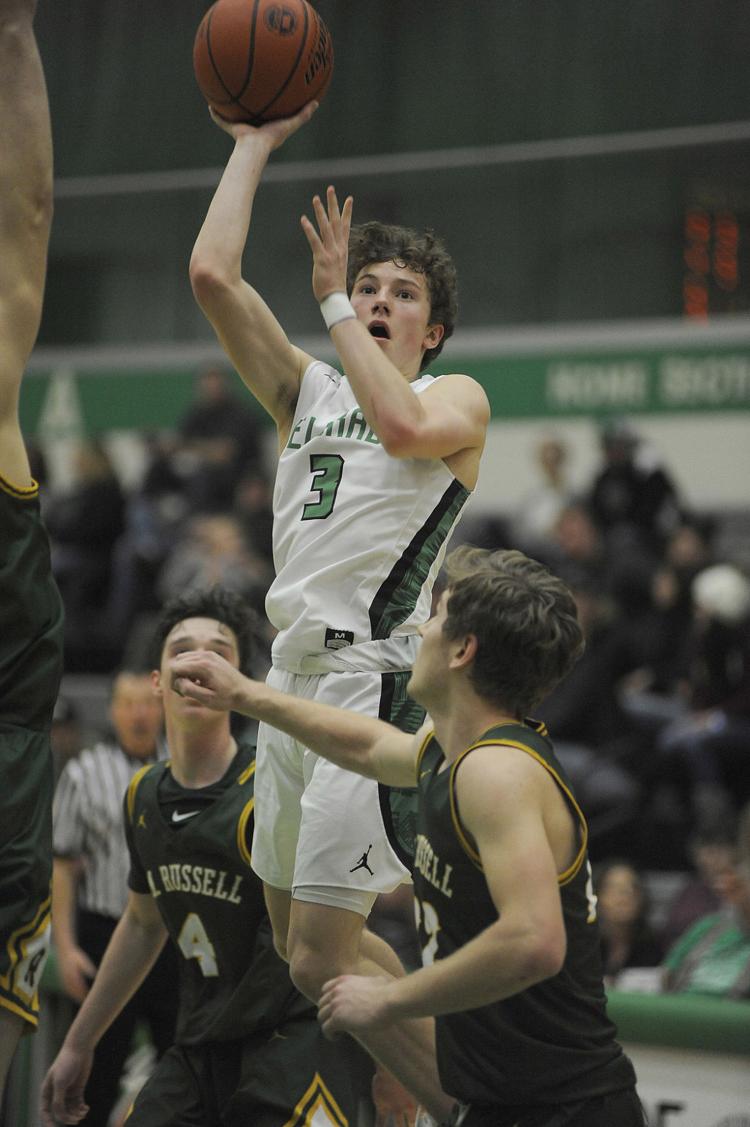 "Their physicality was different than ours. They extended it (the zone) and caused some problems and with a young and inexperienced team we're (still) growing each game," said Deming. "Each game we're gonna try to get better and we've gotten better from a few weeks ago, and we're just going to make strides to continue to do that. So hopefully when this physicality and this extension (of zones) continues we can handle it better."
Belgrade (0-6, 0-2) did find some success in the third quarter led by Tate Bowler. The junior connected on a 3-pointer and scored seven of his team-high 12 points in the frame.
The Rustlers never trailed after jumping out to a 7-0 lead and boasted 10 players in the scoring column by game's end. Keegan Barnes led the way with a game-high 14 points, while Trey Wasson had 10.
"I thought our defense played well. We continued to grind on defense," said Deming. "We gave up a few open shots in the corners. We were late on rotations, but we were still competing on the defensive end."
The Panthers return to action Thursday with a non-conference game at Beaverhead County.
Great Falls CMR 51, Belgrade 25
CMR                              8  18  7  18  -  51
Belgrade                       4   4  10  7   -  25
GREAT FALLS CMR - Tyson Wheeler 1 1-1 3, Trey Wasson 3 2-2 10, Rafe Newbrough 2 0-0 5, Tucker Harrison 01-2 1, Bryce Nelson 2 0-1, 4, Harrison Goss 1 0-0 2, Tristan Suden 1 0-0 2, Kergan Barnes 5 4-6 14, Rogan Barnwell 2 1-2 5, Daniel Botti-Anderson 0 0-0 0, PJ Thomas 0 0-0 0, Taylor Pandis-Sutton 2 0-0 5. Totals: 19 9-14 51.
BELGRADE (0-6) - Tate Bowler 5 1-4 12, Ta'Veus Randle 0 1-8 1, Austin Spangler 0 0-0 0, Cooper VanLuchene 1 0-0 2, Noel Reynolds 0 3-8 3, Wyatt Russell 1 0-1 2, Kade Schlauch 2 0-2 5. Totals: 9 5-23 25.
3-point goals: CMR 4 (Wasson 2, Newbrough 1, Pandis-Sutton 1), Bel 2 (Bowler 1, Schlauch 1).