Five members of Belgrade's three-time state champion softball team will compete in the 6th Annual Veterans Memorial Softball Classic this weekend.
The two-day event, held at the Belgrade Softball Complex, not only honors Montana veterans, but features five teams named after each branch of the military and nearly a dozen games.
Action begins Friday with the opening ceremony at 1:30 followed by games at 2:30 p.m. Saturday's championship game is scheduled for 5:30 p.m.
More than 60 of the state's top prep softball players are participating, and tournament organizer James Matter Jr. touted this year's talent pool.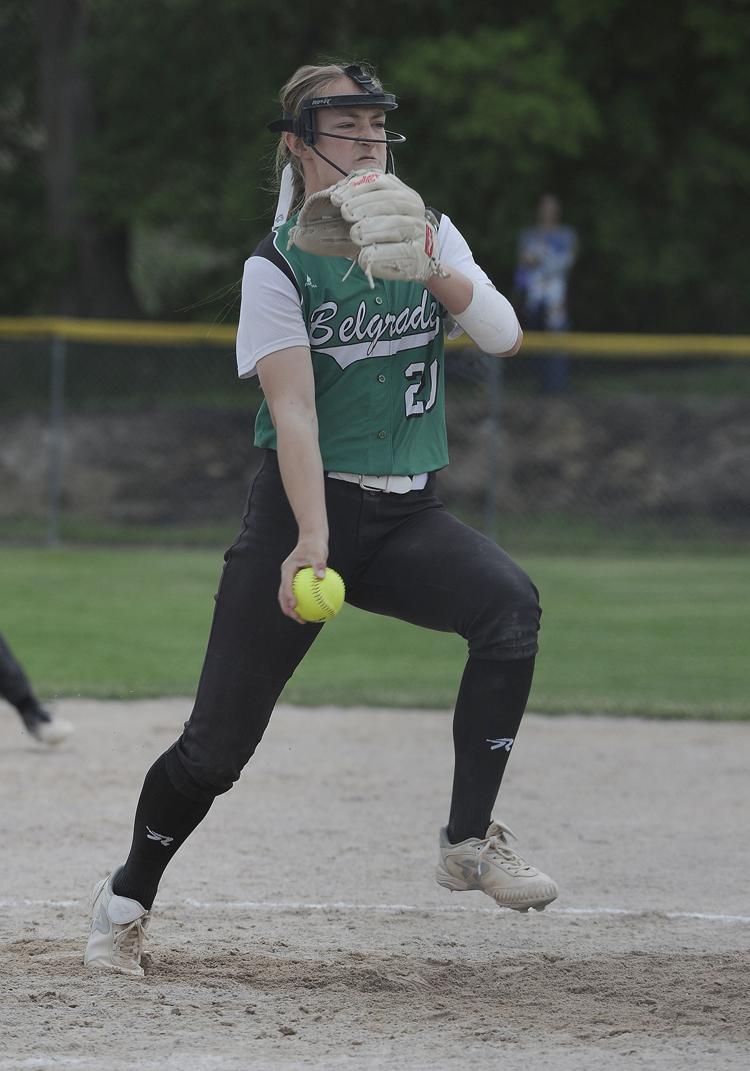 "I'm always amazed at the talent that these girls have and that they bring to the tournament," he said. "Looking at the stats when we were selecting rosters, almost half of the girls that RSVP'd had batting averages over .500. That to me just seems incredible. I don't think we've ever seen anything like that before, so it just continues to amaze me the type of talent that these girls have that are willing to come out and play in this."
Representing Belgrade will be Olivia Cook, Haylee Curry, Erin Elgas, Kenna Thomas and Maddie Tomasetti. The quintet helped the Panthers to an unbeaten season and a third consecutive Class A championship this past spring.
Cook, Curry and Elgas are graduated seniors who will be playing at the collegiate level, while Thomas and Tomasetti were sophomores in 2019.
"We're always excited to have the Belgrade girls, and sometimes a little disappointed that we can't have more. That Belgrade team has a great pool of talent," said Matter Jr. "Three in a row, three-peat championship — always excited to have the Belgrade girls come out."
Elgas posted a 17-0 record in the circle this past season while compiling 100 strike outs and a 1.25 ERA. She earned All-State honors along with Cook, who boasted a .464 batting average while belting nine homers and knocking in 37 runs.
Tomasetti was also an All-State selection, while Thomas earned first team all-conference honors. Curry, who was an honorable mention selection, was a late addition to the tournament after another player withdrew.
Other notable players include Huntley Project pitcher Addy Hultgren, who will compete on the Army team along with Cook and Elgas. Hultgren led the Red Devils to the B/C title in May at the Belgrade Softball Complex.
Hultgren's teammate, Sara Sumner, will compete for the Air Force.
Thomas and Tomasetti will play for the Marines, while Curry filled the vacant hole on the Air Force.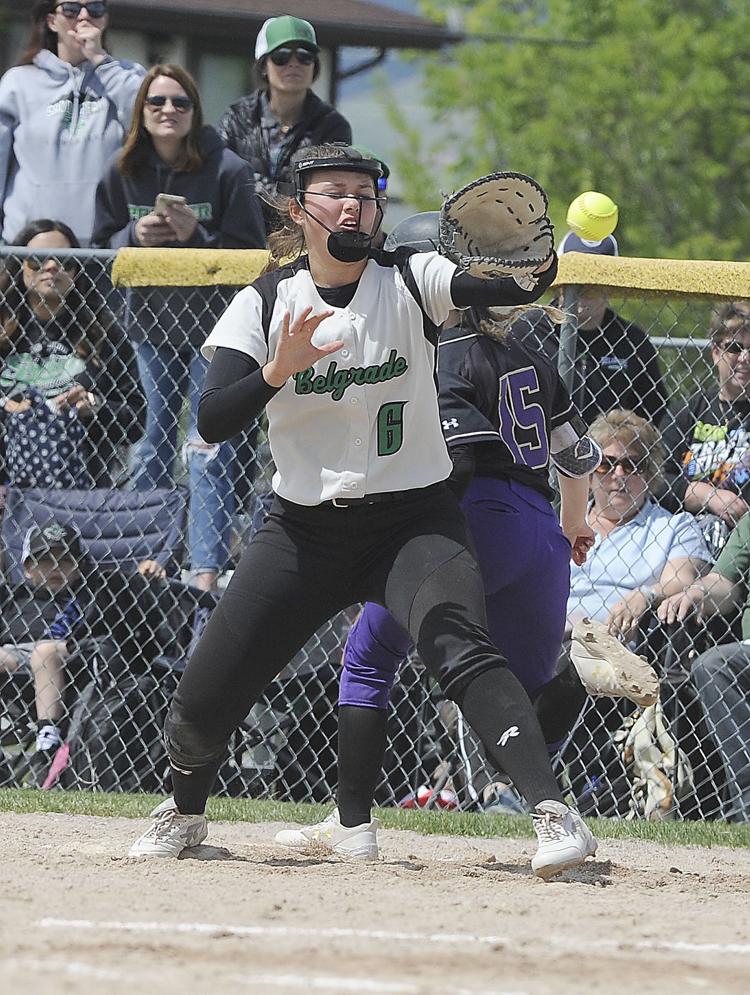 "There was a little bit of shuffling of the rosters. We had a couple girls pull out," said Matter Jr. "So we've had a couple late additions."
Anna Toon, who won the Montana Gatorade Player of the Year award after guiding Great Falls to a second consecutive AA championship, did not accept an invitation to play.
"We didn't hear from Anna. A little disappointing," said Matter Jr. "But, especially these seniors, some of them have to report to school. That's one of the difficulties that we've had in years past is girls that have to report to school. Sometimes it (the tournament) just runs into that school schedule and they can't make it, so I guess that's what I'm kind of assuming what may have happened."
On the coaching side, Manhattan's Randy Cygan will helm the Army. Cygan guided the Tigers, a second-year program, to the State B/C tournament this past season.
"I think Randy's shown just in two years in his role as head coach out there at Manhattan where he's brought that program to how they competed at the state tournament this year," said Matter Jr. "We're excited to have Randy out and excited to see what he can do at the classic."
There will be four games Friday followed by a catered dinner and home run derby beginning at 7 p.m. Matter Jr. noted the derby is full and plans to use two fields in order to speed things up. The pop-to-pop and base running contests will be held Saturday morning.
Games might be available online as Matter Jr. has been looking at Panther Live to steam the contests on YouTube.
"We've been working with the school to try and get the games on Field 1 on a live broadcast on the Panther Live YouTube channel. We think that's going to be a go," said Matter Jr. "Any of the games on Field 1 may be live broadcast. We don't have that completely written in stone yet, but that's something special we're working on."
6th Annual Veterans Memorial Softball Classic
(Belgrade Softball Complex, Aug. 2-3)
Friday's schedule
2:30 - Air Force vs. Army (Field 1)
2:30 - Navy vs. Marines (Field 3)
4:30 - Winner 1 vs. Coast Guard (Field 1)
4:30 - Loser 1 vs. Loser 2 (Field 3)
6 - Dinner
7 - Home Run Derby
Saturday's schedule
8 - Game 5 (Field 1)
10 - Game 6 (Field 3)
10 - Game 7 (Field 1)
11:30 - Pop To Pop/ Base Running Contests (Field 1)
12:30 - Game 8 (Field 1)
2:30 - Game 9 (Field 1)
4-5:30 - Session Break
5:30 - Championship (Field 1)
7 - 2nd Championship (if necessary)
Rosters
Captain Matt Saltz Army Team
Kylee Pittman, Beaverhead County
Erin Elgas, Belgrade
Sage Vanterpool, Glacier
Kinzee Peterson, Havre
Raquel McAuliffe, Custer County
Samantha Bradeen, Libby
Kassidy Yeoman, Florence-Carlton
Olivia Cook, Belgrade
Danielle Zahn, Florence-Carlton
Taylor Huff, Butte
Hannah Fetters, Cut Bank
Addy Hultgren, Huntley Project
Head coach: Randy Cygan, Manhattan. Assistants: Jack Gabrian, Dennis Elgas.
2nd Lieutenant Robert McCormick Air Force Team
Jazmine Spotted Bear, Cut Bank
Nicole Ames, Helena Capital
Kaylanna Desjarlais, Polson
Sarah Bury, Helena Capital
Haylee Curry, Belgrade
Paige Noyes, Polson
Jenna Priddy, Helena Capital
Vanessa Walsh, Helena
Sara Sumer, Huntley Project
Natalie Edgar, Hardin
Cassidy Venner, Billings Senior
Head coach: Jim Vaile, Browning. Assistants: Mistee Ridesatthedoor, Brian Harrell.
Lieutenant Jack Rittichier Coast Guard Team
Demi Uffelman, Hardin
Kya Egan, Colstrip
Lauren Archie, Helena Capital
Haileigh Davis, Shepherd
Whitney Durocher, Conrad-Choteau
Ashlynn Nixon, Corvallis
Allee Meyer, Glacier
Sophia Doyle, Hamilton
Trista Cowan, Columbia Falls
Kassidy Kinzie, Plains/Hot Springs
Ally McMillan, Helena Capital
Addy Labrum, Glacier
Head coach: Jack Foster, Flathead. Assistant: Shawna McDonald.
Seaman First Class Carl Charles Lapp Navy Team
Avery Escobar, Eureka
Jessica Morgan, Fergus
Kynzie Mohl, Glacier
Kasey Jones, Huntley Project
JJ Slater, Great Falls CMR
Jensen Keller, Billings Senior
Reagan Frantz, Park
Kayla Hickethier, Missoula Loyola
Grace Hardy, Missoula Sentinel
Taylor Garren, Frenchtown
Autumn Porter, Custer County
Sydned Jackson, Plain/Hot Springs
Head coach: Murrey Selk, Custer County. Assistant: Holly Selk.
Sergeant Trevor Johnson Marines Team
Macao Jackson, Ronan
Claire Bagnell, Frenchtown
Jorden Taggart, Hamilton
Azia Umphrey, MAC
Rachel Porter, Great Falls
Kelly Feller, Hardin
Maddie Tomasetti, Belgrade
Macy Mangold, Fergus
Mikalyn Brickley, Hamilton
Cassidy Moen, Frenchtown
Sarah Conway, Great Falls
Kenna Thomas, Belgrade
Head coach: Michelle Bangen, Plains/Hot Springs. Assistant: Dani Walker.