After battling Columbia Falls to a scoreless tie at halftime Friday evening, Belgrade needed a spark. It came in the form of Kanon Tebo.
The senior forward scored three second half goals as the two-time defending state Class A champions beat the Wildkats, 3-0, at the Belgrade Youth Sports Complex. Then the Panthers routed Bigfork, 10-2, on Saturday.
Tebo broke the ice against Columbia Falls after scoring on a penalty kick in the 47th minute. Then he added goals in the 53rd and 68th minutes.
"We had a PK early in the second half that kind of started getting the ball rolling," Belgrade assistant coach Jeff DeBuse said. "As a team we definitely kind of picked up our intensity the second half and that 0-0 (score) at half really kind of lit a fire under us. We picked it up."
Tebo added four more goals against Bigfork, and leads the team with 16 after scoring seven a year ago. What's been the key to his offensive success?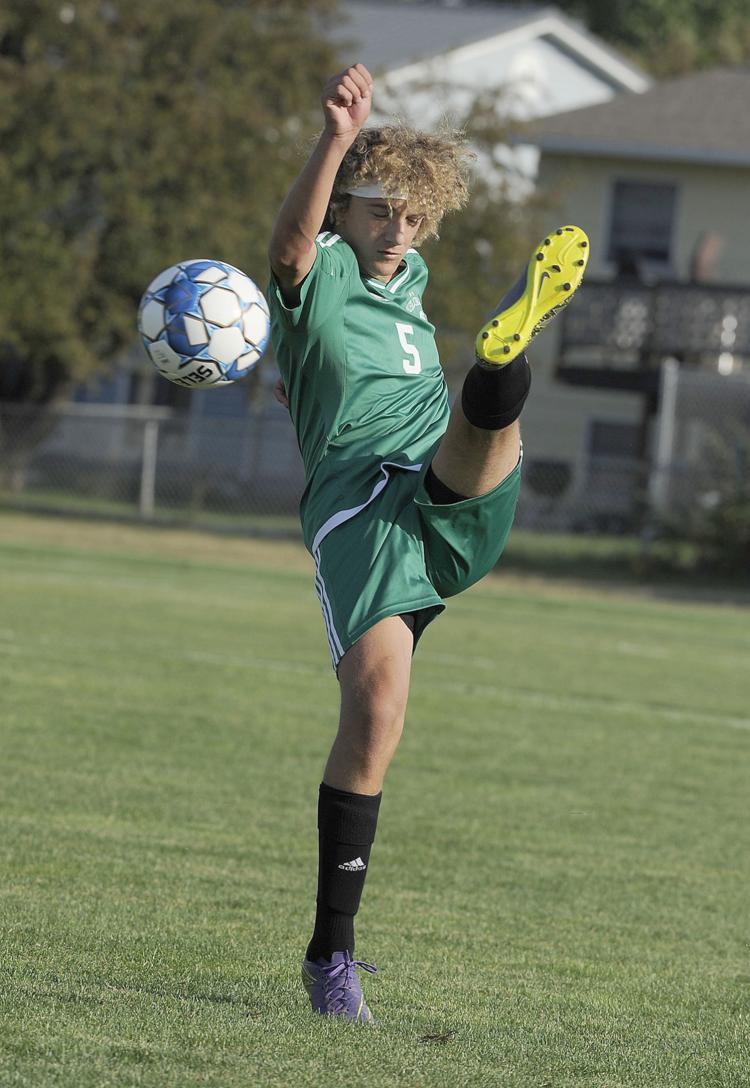 "Honestly, it's whatever the opportunity is that presents itself. Kanon a lot of time finds himself in a good position and that's why he ends up getting the goals that he does," said DeBuse. "But it wouldn't work without everybody else behind him and feeding balls in, and we have other guys getting on the scoreboard now too. So it's good to kind of see our offense be as well rounded as it is right now."
While Tebo scored four times and had an assist on Saturday, four others found the back of the net as well. That includes a pair of goals from Tyler Monlux and fellow senior Josiah Russell as well as two successful penalty kicks.
Belgrade led 6-2 at the half, but missed several other scoring opportunities within the first 15 minutes of the match on shots that either hit the post or the cross bar.
"As a team I don't think we played particularly well. The second half was definitely much better once we kind of started working a little bit harder and talking a little bit more," said DeBuse. "I think as a team we looked pretty good going into conference games."
Tebo notched his goals in the 18th, 35th, 38th and 67th minutes. Nathan Haycock converted on the first penalty kick in the 21st minute to give Belgrade a 2-0 lead, and then Monlux scored on the other in the 33rd to make it 4-1.
Sam Stewart also found the back of the net for the Panthers, but the prettiest goal of the day came from Russell. Haycock booted a 40-yard kick toward the Bigfork goal off a free kick in the 46th minute, and Russell redirected into to goal on a header to make it 8-2.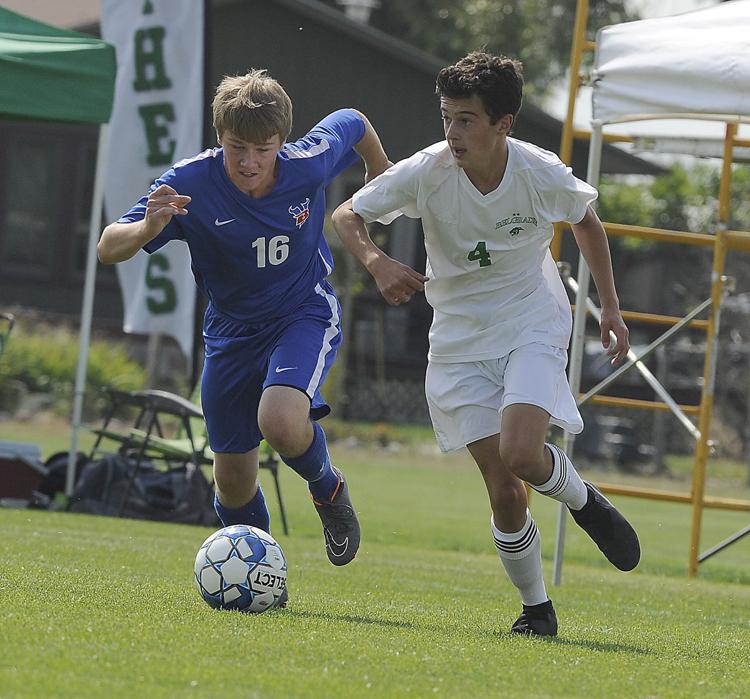 "That was all them. They figured that out on the field and it was just kind of right place at the right time," said DeBuse. "It was a great flick by Jo, so it was definitely something that they just kind of picked up on the field. It was good to see."
While the offense shined, the Panthers got a boost defensively with the return of keeper Luke Turner. The senior missed the first four matches of the season recovering from a knee injury and had seven saves on the weekend.
The contests wrapped up the non-conference portion of the schedule for Belgrade, which heads into league play as the defending Eastern A champion.
The Panthers (4-1-1) begin league play Saturday at Laurel. Then they'll host Park, Billings Central and Laurel in three straight matches before wrapping up the regular season with matches at Park and Billings Central.
"We know that every year we play in the toughest conference. So we got to get ready for the physicality of it and just the pressure that goes on to it because now every game means so much more. Especially once we get closer to the playoffs," said DeBuse. "So we kind of wanted to just use our non-conference games to figure out where everybody plays best, where our strengths are, and try to fill in our weaknesses. I'm pretty happy going into conference because I think we have our formation figured out."
Belgrade 3, Columbia Falls 0
Columbia Falls    0  0  -  0
Belgrade        0  3  -  3
Bel - Kanon Tebo, PK, 47th
Bel - Tebo (Joshia Russell), 53rd
Bel - Tebo (Nathan Haycock), 68th
Shots: CF 6, Bel 11. CK: CF 2, Bel 3. Fouls: CF 10, Bel 14. Saves: 4 CF 11 (Story Stemborski), Bel 4 (Luke Turner).
Belgrade 10, Bigfork 2
Bigfork        2  0  -   2
Belgrade        6  4  -  10
Bel - Kanon Tebo (Josiah Russell), 18th
Bel - Nathan Haycock, PK, 21st
Big - Baltazar Alcaraz (unassisted), 26th
Bel - Russell (Tyler Monlux), 28th
Bel - Monlux, PK, 33rd
Bel - Tebo (Russell), 35th
Bel - Tebo (unassisted), 38th
Big - Jeremy Herd (unassited), 39th
Bel - Monlux (Sam Waller), 41st
Bel - Russell (Haycock), 46th
Bel - Sam Stewart (Tebo), 65th
Bel - Tebo (Sean Smith), 67th
Shots: Big 5, Bel 23. CK: Big 1, Bel 7. Fouls: Big 6, Bel 7. Saves: Big 11 (Caden Riedesel, Wyatt Duke), Bel 3 (Luke Turner).