THREE FORKS — Kendall Lynn didn't get an opportunity to show off her skills this spring, but what the Three Forks senior accomplished over the past three years was more than enough to earn a college scholarship.
Lynn, a two-time state champion in the triple jump, signed a letter of intent Friday to compete in track and field at Montana State University-Billings. Older brother Payden began his collegiate career playing basketball for the Yellowjackets before recently transferring.
"I talked to the coach a little bit, and Payden went there and really just enjoyed the school in general," said Lynn. "Its a great school."
The Division II program often competes in meets along with Montana State University and the University of Montana, and Lynn has shined against top competition. She won back-to-back Class B titles in the triple jump, which includes a personal best (and school record mark) in the season finale a year ago at 36-feet, 4.50-inches.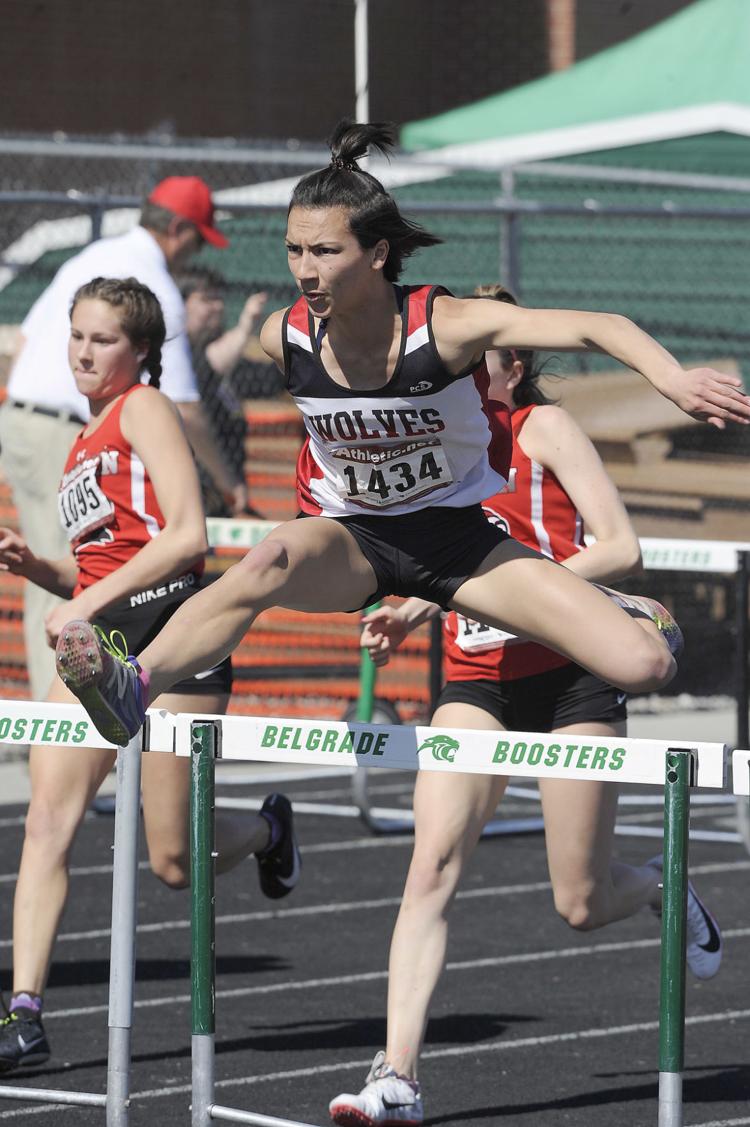 Lynn also placed third in the long jump (16-09) last year at state — younger sister Keaton won the championship — and was sixth in the 300 hurdles with a personal best time of 48.27 seconds. She also qualified for state in the high jump, but did not place.
Lynn plans to continue compete in each of those events MSU-B. What goals has she set?
"I just want to get stronger and hopefully a little bit better at high jump and the long jump," said Lynn.
That hasn't been easy, however, as the Montana High School Association canceled spring sports due to the COVID-19 pandemic.
"It's been really tough," said Lynn. I'm used to staying busy, so staying home was kind of hard and I guess I had extra (scholarship) money coming if I hit certain marks. But I have an opportunity, so that's awesome."
Lynn also competes in basketball and volleyball, and helped the basketball team win the state title in 2017 — the Wolves finished unbeaten at 26-0 — and place fourth in 2018.
While she did considering pursuing basketball in college, Lynn liked the challenge of track, which is still a fairly new sport to her, as well as the academics at MSU-B.
"I did look at a couple others, but mostly I was looking for my degree," she said. "And they had a great track program, the degree that I was interested in and good people."
Lynn, who plans to study biology and medical laboratory research, noted the Yellowjackets are rebuilding under head coach Jon Woehl.
"I know they're doing a little bit of rebuilding," she said, "but they have a really good track program."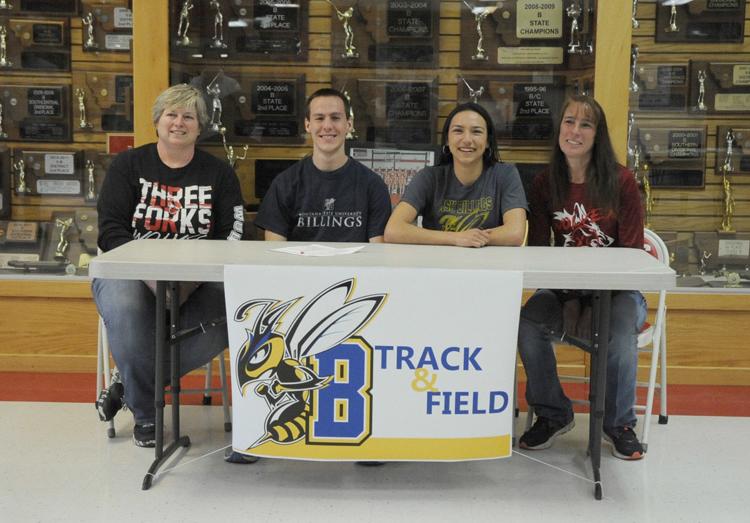 Olson returns to track after sitting out a year
After graduating from Three Forks in 2019, Bryce Olson opted not to pursue either of his sports, basketball and track, in college.
Olson chose to attend Montana State University, but soon realized he missed the competition.
"With a year off I was really kind of deciding if I wanted to do it. And that year off sucked without anything there," he said. "I really enjoy track, so I'm hoping that will fill the gap that was missing."
Olson signed a letter of intent Friday to join the track and field team at Montana State University-Billings. The Yellowjackets participate in Division II, and Olson is excited about the competition he'll get to face.
"I think it will be really good with me progressing further," he said.
Olson reached the State B meet in three events as a senior and helped the Wolves finish 11th in the team standings. He placed third in the triple jump with a personal best mark of 43-feet, 2-inches, fourth in the pole vault at 13-feet, and was 11th in the long jump.
MSU-B does not offer pole vault, however, so Olson plans to focus on his other events in college.
"They don't have pole vault," he said. "So I'm going to do triple jump and sprints."
Olson looked at other programs before choosing to sign with the Yellowjackets, and noted he liked the campus, which is just over a two hour drive from Three Forks.
"I know a couple people there already, so it will be more familiar," Olson added.
While Olson sat out a year, he's maintained his fitness and often practiced at the Bobacts' track and field complex.
"I've still been training and everything," he said, "going out to the MSU track and practicing."
On the hardcourt, Olson played a key role in the backcourt for Three Forks. He helped the team reach a pair of state tournaments and win a divisional championship in 2018.
Twin sister Kyle helped the girls team win the state championship two years ago and place third in 2017.