Long before the Montana High School Association canceled spring sports last week due to the COVID-19 outbreak, Jason Murphy and his daughter, Jasmyn, had already been discussing alternatives.
"She wasn't willing to give up on a season," Jason said.
There could still be some form of a track season, they concurred, but how? That's when Jason suggested what many other track and field athletes and coaches around the country have also been exploring — a virtual season.
"We got to talking about what if we could figure out a way to make it work with all that's going on. Obviously runners don't have to touch each other when they run, that sort of thing as far as coronavirus," Jason said. "So this is something that her and I kind of hashed out and talked about."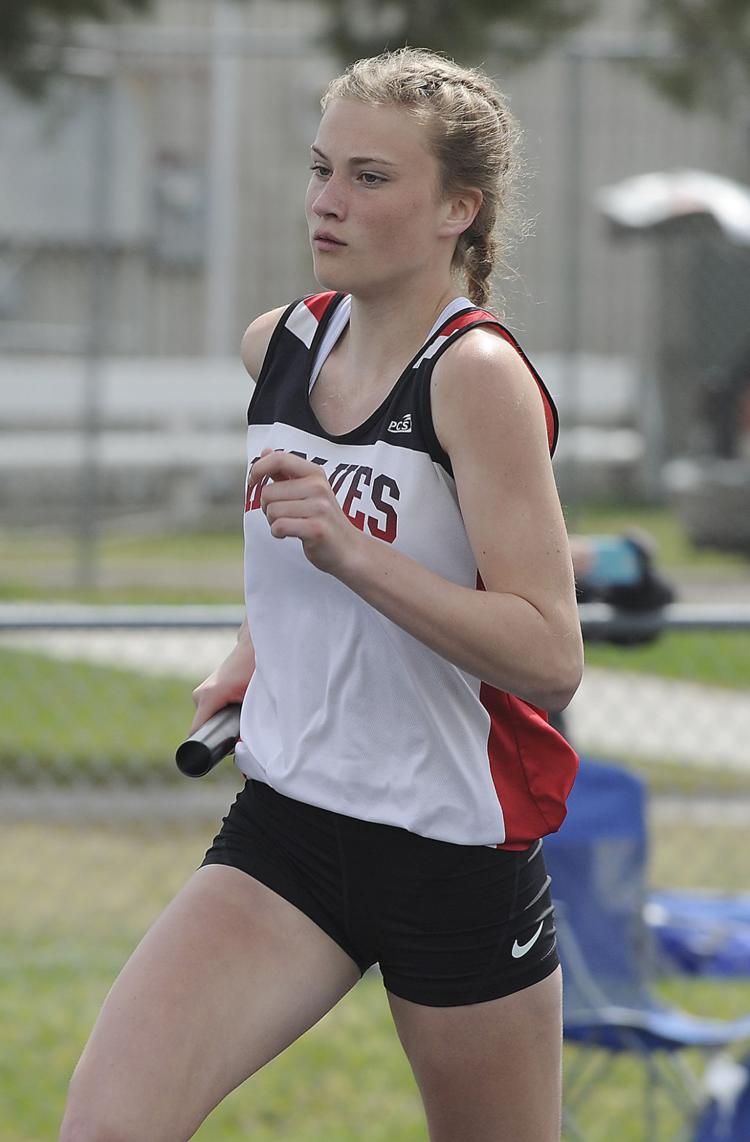 Jasmyn is a three-sport athlete at Three Forks — she also participates in basketball and volleyball — but track is her favorite sport. The sophomore competes in the sprints, relays, hurdles and jumps, and had continued to prepare for a season despite the MHSA suspending spring sports March 16.
Once the MHSA finally, and not surprisingly, pulled the plug on the season following a five-week suspension, it hit Jasmyn, as well as every athlete, hard.
"I was really sad because track is my favorite sport and my best sport, so waiting for it all season and then not getting to have it, it sucked," she said. "For seniors too, not getting to have their senior track season, I'd just like to do this to give people somewhat of a season that they would have missed out."
With that in mind the father-daughter duo came up with a plan — a statewide virtual season for girls and boys. Jason would like present medals to the top six athletes in each event after the "state meet" and plans to start a gofundme page to pay for the hardware.
But there are a lot of things that need to be ironed out before that could happen in late May or early June.
For starters, how many athletes would actually be interested in participating? Jasmyn admitted that she wasn't sure, but then added:
"I know there will definitely be a lot of interest in athletes wanting to do it. But there will also probably be people who look down on it and see it as, 'Oh, well it's not the season that I preferred.' Not exactly into it, but I think it will have a mostly positive response."
While the MHSA canceled spring events, another issue is whether or not athletes are allowed to participate in a virtual season. Currently, no onsite school activities, including out of season, are allowed, MHSA Executive Director Mark Beckham said.
That will change May 7 when all MHSA activities will be considered out-of-season until June 1, and then athletes and coaches will need to follow out of season rules.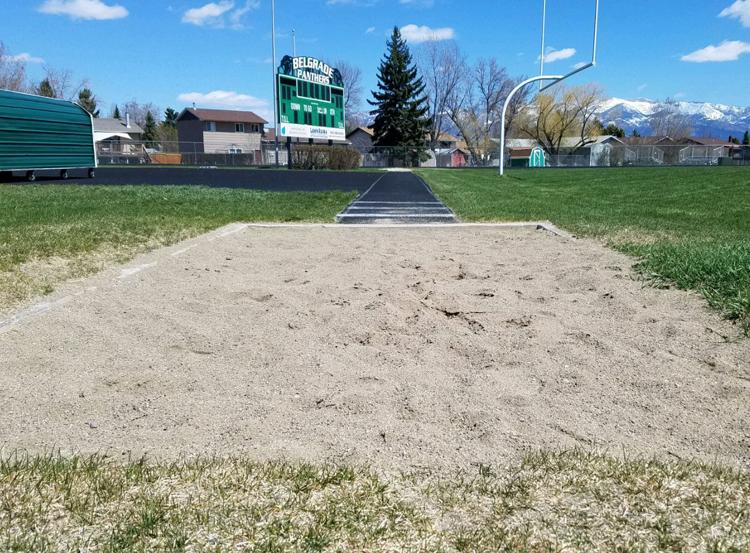 "Now that spring activities have been canceled MHSA is saying that there can be no activities through the school until May 7th — coaches involved and facilities involved," Beckman said. "And then all sports will become out of season, including softball, track, spring golf, spring tennis and will follow all current MHSA out of season rules. So we're not changing any rules if the schools allow contact in the use of their facilities and then enforce social distancing and other requirements."
Meaning, come May 7, if schools allow use of facilities, athletes can conduct virtual season activities. There will be limitations, however.
Due to liability, schools likely will not allow its equipment to be used and events such as high jump, hurdles and pole vault will not be provided.
"Throwing events," Jason added, "would probably have to happen only on the condition that you have your own throwing equipment because you wouldn't be able to use the school's equipment."
While the aforementioned events will likely not be contested, athletes won't be limited to a number of events, Jason said. Thus, they can compete in more than at a typical meet.
Results will based on the honor system and unlimited submissions will be allowed up until the final week of competition. During all of this, Jason noted, athletes should to adhere to social distancing recommendations.
"If there's a chance, if something happens end of May or even first of June and we find out right before we finish this thing up that there is a chance to have an actual meet, our thought was we'd take the top 10 and try to put them together into one big track meet. See if we could find a school willing to host it and do something with no spectators," said Jason. "But that might not be possible."
Editor's note: To participate in the virtual season, athletes need to send times/marks to virtualtrackmt@gmail.com. The Murphy's have also set up a Facebook page, Montana Virtual Track 2020, where results will be posted on a weekly basis. Other pertinent information will be posted there as well.