In February Coltin Siphakis and Forrest Fairbanks became the first-ever state placers for Manhattan's third-year wrestling program. Now, Siphakis is its first-ever to earn a college scholarship.
The senior signed a letter of intent Thursday to join the University of Providence, an NAIA school based in Great Falls, following a campus visit in early March.
"Their coaching staff and their work ethic kind of match mine. They work really hard in practice and they've got a bunch of great facilities," Siphakis said. "All the people are really nice and I meshed with them really well."
Providence is one of just two colleges in Montana to offer wrestling — the other is Montana State University-Northern in Havre — and Siphakis was hoping to continue his career within the borders of Montana.
"I had some offers elsewhere, but with out of state tuition and everything it was all going to be really expensive," he said. "Getting to stay close to family mattered, too, so it was nice to get one (an offer) in state."
Siphakis transferred to Manhattan from Belgrade following his sophomore year and had an immediate impact on the wrestling team. He reached state as a junior and then earned a third place finish this past season at 145 pounds.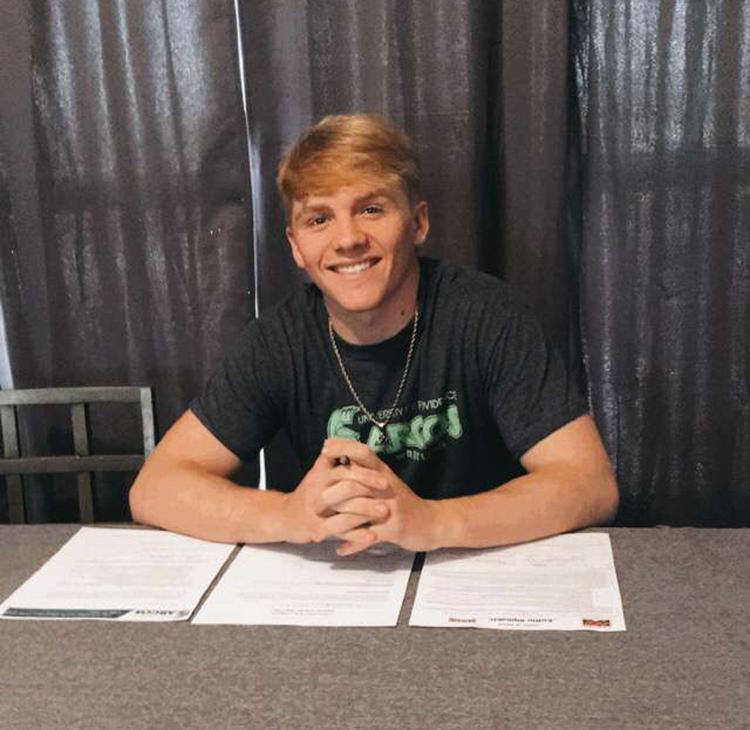 "He worked hard, both on and off the mat, to earn this opportunity for himself," Manhattan coach Patrick Hutchins said. "He had both the desire and the drive to reach his goal. I am grateful to have been a part of his career and will continue to do anything I can to support him going forward."
Siphakis reached the State B semifinals as a senior before losing a tight match by one point. He bounced back to win in the consolation semifinals before winning the consolation match to cap a 31-9 campaign.
While the goal for Siphakis and Fairbanks — he finished as the state runner up at 138 — was to win a state championship, they were able to appreciate the accomplishment following the tournament.
"It was a pretty cool feeling. I didn't really think much about it at the time until everybody kind of told me what we'd done. So it was pretty cool to get that recognition and it felt pretty good," said Siphakis. "It wasn't the outcome I was hoping for, but it still felt pretty good."
While the COVID-19 outbreak has shut down normal every day life throughout the country, Siphakis remains hopeful that he'll be able to enter some freestyle wrestling programs this summer and participate in his other love — rodeo. Siphakis competes in saddle bronc and bull riding.
"It's a lot of balance," he said. "And of course and it meshes with wrestling pretty well."
Siphakis plans to study exercise science en route to becoming a physical education teacher while also getting into coaching.