With six games in five days without any kind of break, Johnny Graham knew it would be a difficult stretch for his team. Belgrade's manager was also excited about the competition they would face.
Following a conference sweep of Livingston June 23, the Bandits competed in the Bozeman Bucks' 2020 Heroes Park 'AA' Invitational. They were the only A squad among the 11-team field and finished with a 1-3 record after opening the tournament with an 11-3 victory against Mountain Crest (Utah) Wednesday.
"I thought the tournament field was great," Graham said. "High level competition and you got to be clean because the margin for error shrinks against opponents like that."
Mistakes here and there proved costly in Belgrade's other three games. The Bandits lost to the Pocatello Runnin Rebels 8-0 and Blackfoot (Idaho) Broncos 5-4 Thursday and Friday, respectively, at Medina Field before wrapping up the tournament with an 8-2 defeat to the Yakima (Wash.) Beetles Saturday at Heroes Field in Bozeman.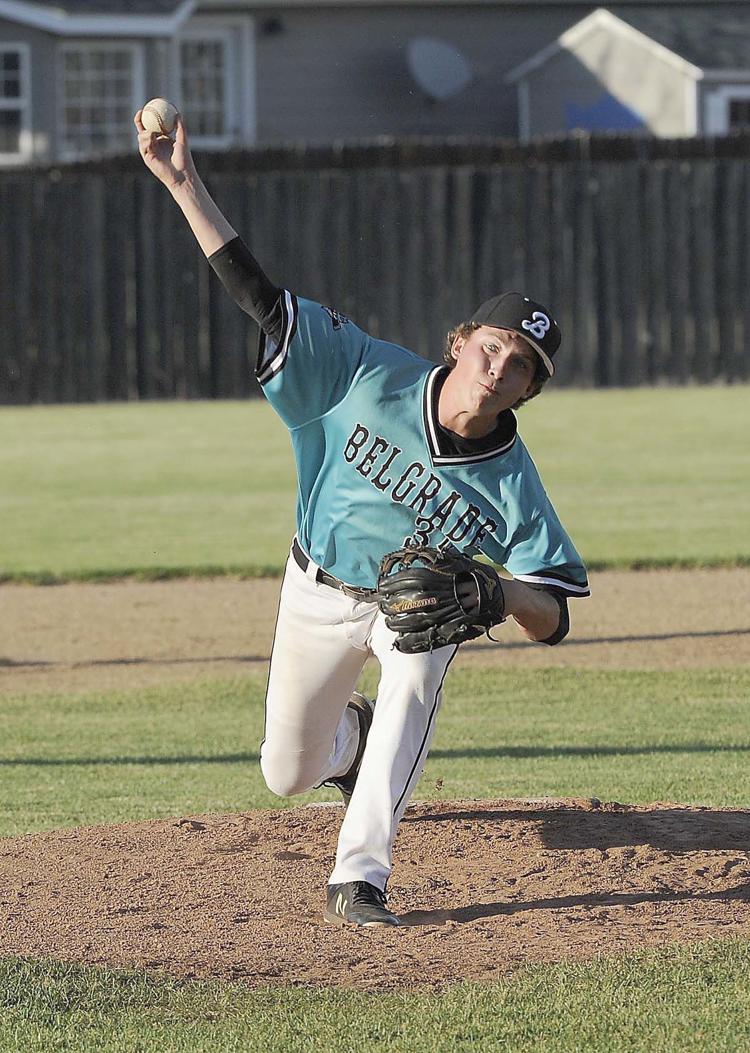 Belgrade qualified to play another game on Sunday, but gave its spot to the Jackson (Wyo.) Giants with a pair of conference doubleheaders looming this week. The Bandits are still competing with a short bench as Isaiah Brandhorst, Cole Thomas and Gavin Waters — who can each pitch in addition to playing in the field — recover from injuries.
"We'd been playing since Tuesday, so we went that route. Jackson played this morning in our place," said Graham. "It wasn't so much the arms, it was the bodies. I don't really have a bench, so these guys are playing every inning of every game and we've been going since Tuesday."
Belgrade (18-9) never trailed against Mountain Crest after scoring three runs in the bottom of the first. A six-run burst in the fifth broke open a one-run game, and then the Bandits won via the tournament's 8-run rule in the sixth.
Kash Fike was 2- for 4 with a double, while Seth Green hit a triple. Lane Neill finished 2 for 3.
Belgrade was limited to just five hits against Pocatello and was shutout for the first time this season.
"Man those guys played just a phenomenal game," said Graham. "They were air-tight defensively, their pitcher (Seth Nate) was very good and that was good baseball that they played."
Things got off to a good start against Blackfoot when Coby Richards belted a 2-2 pitch over the left field wall for a two-run homer in the top of the first. It was a rare dinger out of Medina Field.
"Not very many at that place. It's a big yard," said Graham. "He had a terrific game offensively."
Richards finished 1 for 3, but had an extra base taken away on a running catch near the warning track on an elevated line drive, and then lined into another out on what would have been a base hit had the second baseman not been moving toward the bag to cover on a hit and run.
"Kind of some hard luck, hard contact," said Graham. "Coby was pretty locked in at the plate in that game."
The Bandits rallied to tie the contest at 3-3 and 4-4, but Blackfoot scored the game-winning run in the bottom of the seventh after Belgrade was unable to capitalize on opportunities offensively.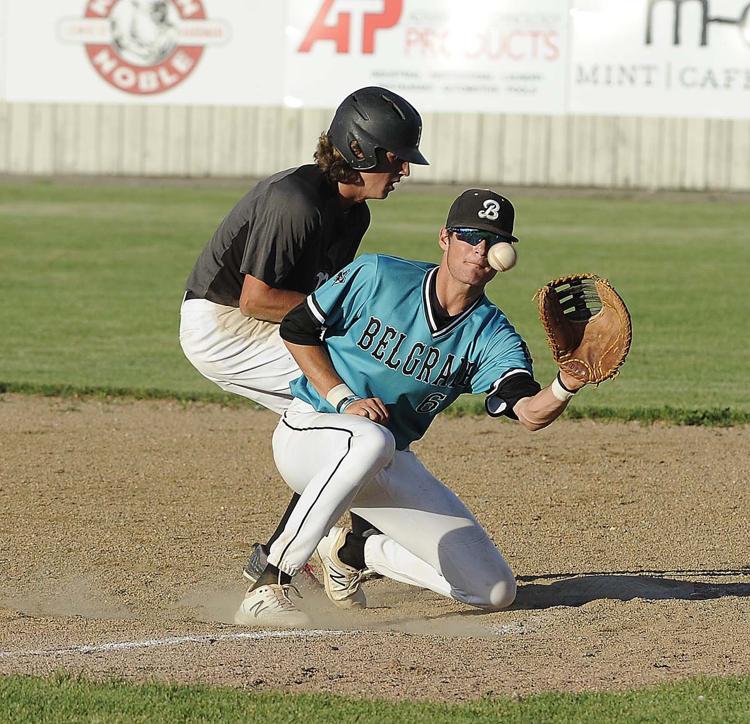 "The Blackfoot game, I think if we execute then we win that," said Graham. "The Blackfoot game was set (up) as our style of game. With a one-run game late we got guys on, we're built for that kind of stuff. Just lack of execution."
Belgrade trailed just 2-1 after the top half of the third against Yakima, but the Beetles scored five runs in the bottom of the frame to break the contest open.
"We're down 2-1, but we kind of had some momentum too," said Graham. "And then we had an inning where we just got mistakes that they capitalized to kind of get away from us."
The Bandits also had to contend with Ben Kibbe, who tossed a 3-hitter and struck out eight in six-plus innings of work.
"We put together some pretty good at-bats against him. Tough to hit," said Graham. "Good velocity and he's got some secondary stuff."
Following doubleheaders against Bozeman A and Livingston, the Bandits will take three days off over the holiday weekend to rest. Then they'll travel to Three Forks for another conference twinbill against Gallatin Valley July 6.
"That break will be good," said Graham. "And like I said, those three guys that we've been playing without for a while, they're all getting closer. At some point in time each one of them is going to get cleared to play. Don't know when that's going to be, but I think we're getting closer and closer to that day everyday."
Belgrade 11, Mountain Crest 3
Mountain Crest         003 000  -   3   2  1
Belgrade                    310 061  -  11  9  0
Brayden Schiess, Jaden Jones (6) and Hudson Phelps. Coby Richards, Lane Neill (5) and Seth Green.
MOUNTAIN CREST - Koleman Foulger 0-2, Schiess 0-2, Caden Jones 1-2, Dax Roundy 0-3, Lance Welch 1-2, Preston Jones 0-3, Jaden Jones 0-3, Hudson Phelps 0-2, Miles Hancock 0-3, Kaden Deeter 0-0.
BELGRADE (18-6) - Neill 2-3, Kash Fike 2-4 (2B), Richards 1-2 (2B), Seth Green 1-2 (3B), Mason Jacobsen 0-2, Cooper VanLuchene 1-3, Alex Casas 0-4, Aidan Kulbeck 1-3, Keaton Carter 1-3.
Pocatello 8, Belgrade 0
Belgrade                     000 00  -  0   5   2
Pocatello                     131 21  -  8  10  0
Kash Fike and Seth Green. Seth Nate and Dylan Jester.
BELGRADE (18-7) - Lane Neil 2-3, Alex Casas 0-2, Fike 0-1, Coby Richards 1-2, Green 1-2, Mason Jacobsen 0-2, Cooper VanLuchene 1-2, Aidan Kulbeck, Keaton Carter 0-2.
POCATELLO - Payton Cleaves 2-2, Jester 2-3, Nate 2-3, Trey Hough 0-3, Dalton Jones 0-2, Jaxon Christensen 0-1, Braxton Wilhelm 2-3, Ethan Wolfenberger 1-2, Easton Durham 1-2.
Blackfoot 5, Belgrade 4
Belgrade                 200 101 0  -  4   6   3
Blackfoot                210 100 1  -  5  10  1
Wyatt Russell, Lane Neill (6) and Kash Fike. Jaden Harris, Jace Grimmett (4), Kyler Mills (6) and n/a.
BELGRADE (18-8) - Neil 2-3 92B), Alex Casas 0-3, Fike 0-2, Cooper VanLuchene 2-2, Coby Richards 1-3 (HR), Seth Green 0-1 Mason Jacobsen 1-3, Stran Knudsen 0-2, Keaton Carter 0-2.
BLACKFOOT - Harris 0-1, Mills 0-2, Stryker Wood 0-3, Tyler Vance 3-3, Grimmett 1-4, Nate Goodwin 0-4, Mike Gardner 2-3, Eli Hayes 1-1, Candon Dahle 1-3, Payton Brooks 1-2, Mehki Sandoval 1-2.
Yakima 8, Belgrade 1
Belgrade                   001 000 1  -  2  4  4
Yakima                      205 100 x  -  8  7  2
Wyatt Lambeth, Evan Hamberger (5) and Seth Green. Ben Kibbe, Hunter Kleinow (7) and Ryan Fowler.
BELGRADE (18-9) - Lane Neill 0-3, Keaton Carter 0-2, Kash Fike 1-1, Coby Richards 0-3, Green 0-3, Mason Jacobsen 0-2, Cooper VanLuchene 0-1, Aidan Kulbeck 3-3 (2B), Alex Casas 0-2.
YAKIMA - John McDonald 0-3, Geoff Edgar 0-4, Fowler 3-4, JoJo Gonzalez 1-4, Steven Rodriquez 1-3, Jacob Manley 0-2, Greyson McDaniel 0-1, Caleb Coscoart 1-3, Lane Damon 1-3.